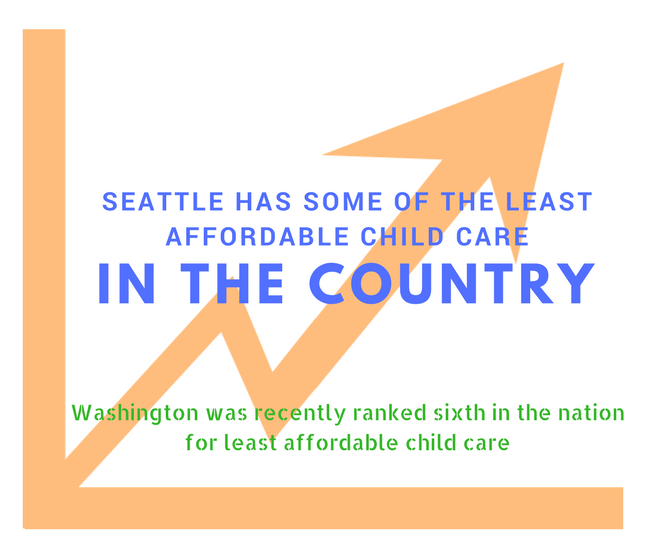 Looking for easy and effective ways to to save $500 a month on childcare? You've found it!
Last week, I received a message from one of our new members that recently moved to Seattle from the midwest. In all caps she wrote:
HOW DO PEOPLE AFFORD CHILDCARE HERE?
She went on to write that her family recently moved here because of a job change and were unprepared for the childcare costs in our little corner of America. She then stated:
CHILDCARE IS ALMOST TWICE AS MUCH HERE YET OUR TAKE HOME PAY IS NOT
She's not alone. This topic is one of the top three concerns I hear about on a regular basis. In fact, it was the top vote by a wide margin in a poll we recently conducted on what childcare issues keep parents up at night.
This got me thinking about my family, our budget, and what simple ways families can save on childcare costs. I specifically left out suggestions like changing work schedules, hiring an au-pair, etc. because those aren't simple nor necessarily easy to set up.
If you have other ideas that work for your family, please share in the comments below or send me an email and I will add to this post.
Note: The cost savings below are based on one child and an average childcare cost of $20.00 per hour.
Continue reading "4 Simple Ways to Save $500 a Month on Childcare" →