Hi everyone! It's Laura back with my next video which I hope every parent that has (or is considering hiring) a nanny or other household employee will spend a few minutes to watch.
In this video, I share an emotional, real world story from one of our customers about why background checks are SO IMPORTANT to ensuring your family is safe.
Roughly 75% of parents do not run background checks on their nanny. Many of these parents rely solely on personal recommendations or "word of mouth" when looking for their next nanny.
Today, I am going to show you why relying strictly on recommendations from friends or neighbors when looking for your next nanny, sitter or household employee can be a recipe for disaster.
You can check out our background check packages by clicking here.
TW: This video does get emotional. The nanny discussed in this video is not a member of the Nanny Parent Connection community.
Scroll down to check out the video and I hope that you never skip the background check!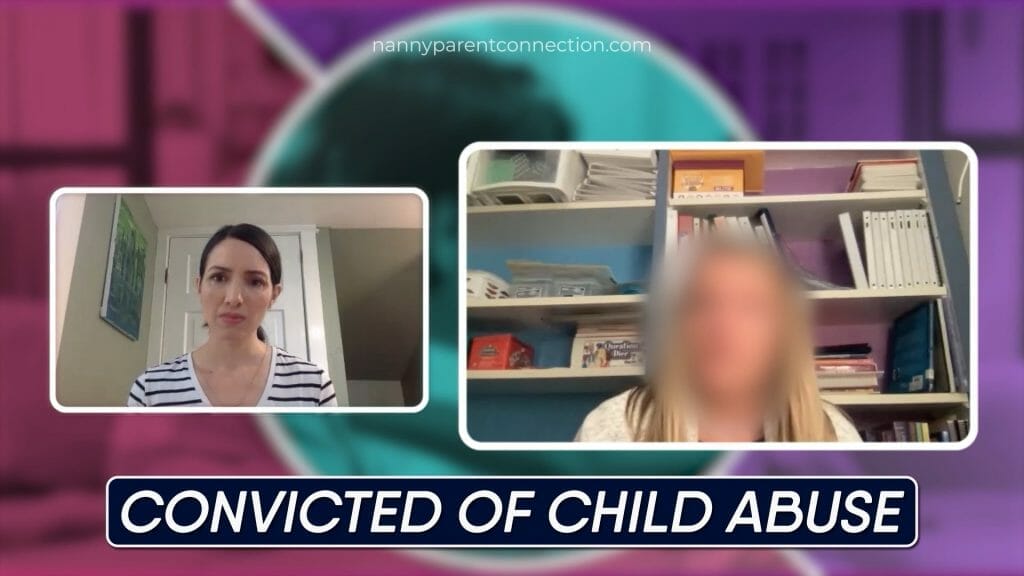 If you found this video helpful, please subscribe on YouTube and share with your friends.
I'd love to hear any comments/feedback about how I can improve these videos as well as your ideas on topics you'd like to see me cover in future videos. Just comment below!

If you aren't currently a member of our community, we'd love to have you join. Nannies can join our community totally FREE!
Don't forget, you can reach me directly via email by clicking here or by calling/texting (425) 243-7032 if I can help you. Talk soon 🙂
A transcript of this video can be found below:
Hey everyone. It's Laura, from Nanny Parent Connection here.
Today I'm going to talk about a topic that's very important in the real world and that is an example of why you should not skip the background check.
Now we know about 75%, maybe even more of parents decide to go off of references alone when vetting a nanny candidate. But I want to show you this person's story which is a real-world example of why you should never skip the background check.
As I mentioned, this was a customer of ours who had ordered a background check and when the report finished running, we were so shocked to see the results so check out my interview with Christine.
I'm gonna hook up with her on zoom call here in just a minute and I'll walk you through her story and have Christine tell in her own words, what happened with her nanny candidate and what concerning information that came back about this nanny's background was and how that helped her to decide to not work with that nanny to keep her family safe.
Laura: So Christine thank you so much for being here today. I appreciate you coming on me and telling your story.
Christine: Alright! Thank you for having me.
Laura: Of course. So tell me a little bit about finding your nanny candidate and arriving at that decision to run a background check on her, please.
Christine: Sure, yes. So I live in a pretty small little rural area so word of mouth is kind of the way to go. And I found our nanny by word of mouth. I had two friends who saw that she was advertising for nanny work and so I pursued, calling her, and we had her over to our house and our initial impressions were that she was wonderful. My mother was also present, and so we had the family approval also everybody loved her.
She did mention during the interview that she had a background check, she had previously worked for some nanny agencies. I think she worded it like, "I have a clear background check" or something along those lines, so I really wasn't concerned. My son seemed to love her and it wasn't until she came back over for another interview and I started to have some kind of like maternal red flags waving and that's why I decided to run a background check. I told her that I would like to do that and she kind of started to divulge some info and recommended that I call some of her previous clients and so I called some families. Everybody had glowing reviews, everyone had wonderful things to say about her and when I asked the families whether they had run a background check, none of them had. I think I called three or four different families and nobody had to run a background check. As you can imagine, it's very overwhelming as a parent when you're trying to understand how nanny background checks work.
Laura: Yeah, you mentioned that. That's one of the reasons when I designed Nanny Parent Connections that I wanted to offer a simple background check system. I thought that would be helpful for parents! That was one thing that was high on my list and I was so thrilled to be able to do that.
Parents need background checks that are straightforward and affordable. I can't tell you how many parents I have spoken with who think they need to spend $300.00 on a background check to be able to get a good one. That's just not the case and also child care is hard enough without having to untangle things like background checks.
So I'm really happy to hear that. I hear you, that was part of my frustration too. It's like we need to run this background check. How do we even do it? So yeah, our system is straightforward and easy.
Christine: So the one thing I liked about Nanny Parent Connection is that it's fostered and tailored to families and people that are going to have individuals working in their homes and I think that that's important for people to understand that there are thousands of agencies that run background checks. Some of them seem like they're free, it just is very overwhelming. But if you look at the mission of Nanny Parent Connection, it is to make sure that the people that you have in your home are going to provide good care and they're going to be safe for your family to be around. And I can just say that they made the process extremely easy. As you can imagine as a parent when you're trying to figure out who's going to take care of your child. For me, it was like the biggest decision of my life. And to go through that, knowing that there is a company that's kind of has your back and making it easy and stress-free was helpful for me, knowing that I could call someone if I had questions, knowing that there was a support line for the nanny to call if she had problems. All of these things made that process extremely easy and I have nothing but great words to say about it.
Laura: It is nice to have somebody there to call because as you know, from looking at your completed report, I mean just untangling some of that, I think they speak in Greek sometimes. I have to like Google what their shorthand abbreviations are sometimes and so to call somebody who knows, kind of the ins and outs of everything is helpful.
Laura: So you decided to run the background check and what did you learn when you run a background check?
Christine: In the process of deciding to run the background check, our candidate had divulged a couple of tidbits of information relating to her history with drinking and driving. And so I had a suspicion that there would be some charges on her record and I wasn't going to be super alarmed to see maybe some drinking and driving, maybe some traffic violations, etc!
But what we found was that she had a child abuse charge on her record.
You can imagine as a mother when you are about to invite someone into your home knowing that they have something like that in their background is just really alarming. Honestly, if it had not been for your company for Nanny Parent Connection, I don't think we would have known, and I wouldn't have had the ability to tell her "no", we can't hire you because we wouldn't have any information.
It was alarming and so I can't say enough about the importance of getting background checks.
It's very important even when people say they have one, even when the references they're great. Because while they might be great people, I think that every parent should have the ability to make that decision themselves. Of course, people make mistakes in their lives, but it needs to be in your hands, the decision of who's gonna watch your child.
Laura: Sure, and I think you know there's a speeding ticket on somebody's driving record and then there's a child abuse charge. That's the kind of thing we never want to encounter and you never would have seen if you wouldn't have run a background check. I think so many people go on recommendations and how many times have you been in a pinch? And it's like you know you don't have time to run a background check, you don't have time to call the references but also at what cost? Is it just taking a day off work or is it potentially putting your child in harm's way? So it is important!
I think that just knowing that information and knowing that just because you took a simple step to run a background check and you avoided potentially putting your child in harm's way, that's huge. You can't put a price tag on that. That's just every parent's worst nightmare to learn that your provider has that kind of background.
I tell people all the time that trust their instincts, they are the combination of your life, experiences. Trust your instincts because they're there for reason.
I'm so glad to hear that you made that decision that you took that step. Hopefully, you have landed with a good nanny now. It's a clear path but I can't stress enough the importance of not skipping that step. So many parents do it and I think your story highlights that it is simple, it's easy, it's fast and you never know what you could possibly turn up.
I think it is rare that a situation like yours where it does come back with just something that's a total game-changer. But I see all the time, I see speeding tickets, recent accidents on reports. You just never know, texting while driving!
Well, technically someone does have a clear background check or a clean driving record, they didn't get an accident. But I think it is at least gives us opportunities to have a conversation with your nanny about expectations, about texting and driving while they're working, for example.
So wow, I just I'm so happy that you chose to run that and your family doesn't have to worry about that with your new nanny.
Coming from a small town myself, I know the weight that a personal recommendation carries. So the fact that this person was recommended by acquaintances in a small town, that recommendation carries a lot of weight.
Laura: Well, thank you so much, Christine. I appreciate your time and thank you for sharing your story. I hope other parents see this and make the choice to not skip that very important step as well and that's all I've got for today.
Thank you. I appreciate it and please reach out if you need anything else okay?
Christine: Thank you so much for having me, bye.
Laura: And that's Christine's story.
As you can understand now, it's important to not skip the background check.
You can find the link to access our affordable and very extensive background checks by clicking here.
Please like this video, ring the bell, sure to follow us so that you are alerted when more of these videos come out. Thank you so much for joining us today. I hope you found this video helpful and I will see you next time. Bye-bye everybody.