It's Laura back with Part 2 of Episode #7 in our series, "Working With A Nanny From A-Z".
In this series, I am going to walk you through the entire process of working with a nanny. From deciding if nanny care is right for your family all the way through how to find, interview, hire and work with a nanny. Basically, everything you need to know from A-Z about the nanny world!
If you missed the first six episodes (or Part 1 of Episode #7), click the images below to check those out:
In the first episode, I discussed the different child care options that are available to families. In the second episode, I went over the costs of each of these child care options. In the third episode, I touched on how these different childcare options can impact your child…specifically, the "individualization" of each childcare option.
In the fourth episode, we began talking about where and how to find a nanny. Make sure you check out this video as I go over my top four free and paid options for where to find a nanny near you! In the fifth episode, I discussed how to advertise your nanny position effectively. In the sixth episode, I went over how to run a successful nanny search and prepare for interviews.
In Part 1 of Episode #7, I presented my first four tips for interviewing nannies.
In today's episode, "Episode #7 : Top Tips for Interviewing Nannies (2/2)", I go over Tips #5 through #8 for interviewing nanny candidates. I cover:
A Great Nanny Will Interview You!
Consider A Working Interview
Don't Sit Around On A Good Nanny!
Check back next week when I publish my next video, "How To Make A Job Offer!"
Don't forget to subscribe and "ring the bell" on YouTube so that you can be notified when the next episode in this series comes out.
Scroll down to check out the video and I hope you find it useful!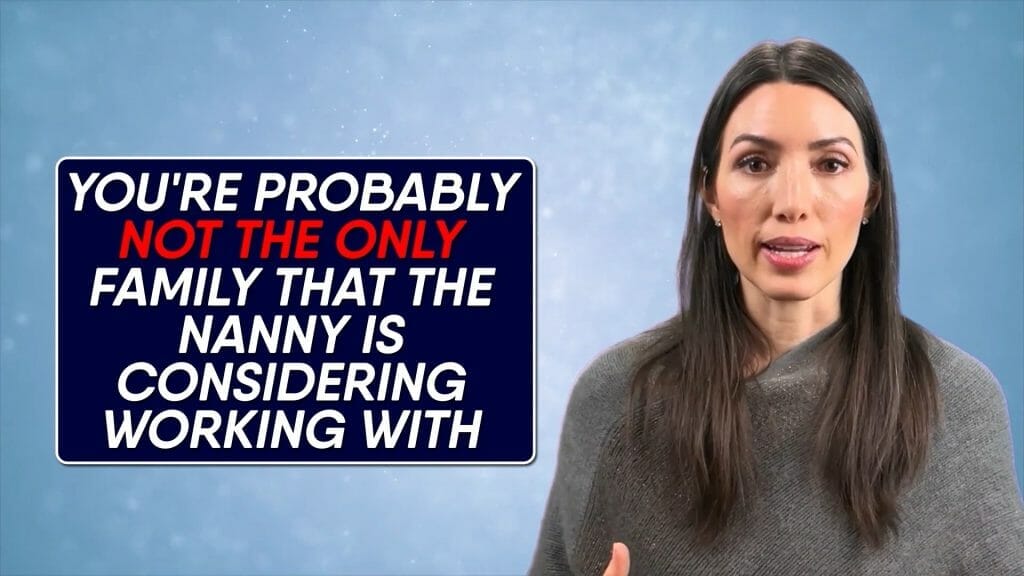 Continue reading "Episode #7: Top Tips for Interviewing Nannies (2/2) – Working With A Nanny From A-Z Series" →