Hi everyone!
Below is Part 2 of my video series, "8 Tips To Find Before and After School Child Care" where I cover Tips #5 through #8.
For many parents, the kiddos head back to school in the coming days or weeks. Which always brings up the important question: how can I find a before or after school nanny FAST?
Don't worry! I've got you covered!
In the second part of this video series, I discuss my final four tips for finding a before or after school nanny. This type of child care can be the most difficult to find so make sure to check out the video and comment if you have any questions!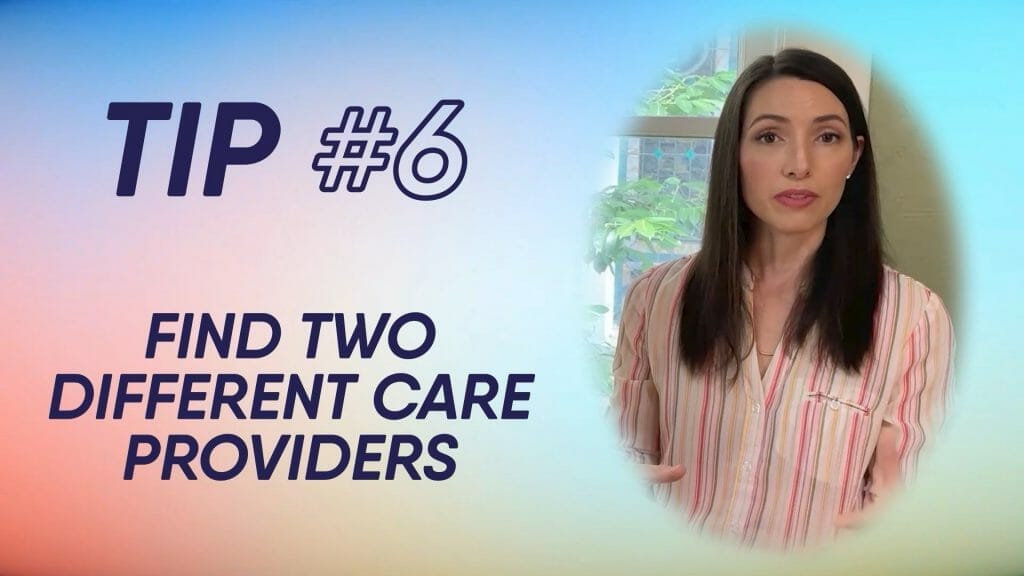 If you found this video helpful, please subscribe on YouTube and share with your friends.
I'd love to hear any comments/feedback about how I can improve these videos as well as your ideas on topics you'd like to see me cover in future videos. Just comment below!

If you aren't currently a member of our community, we'd love to have you join!
Don't forget, you can reach me directly via email by clicking here or by calling/texting (425) 243-7032 if I can help you. Talk soon 🙂
A transcript of the video can be found below:
This is Part Two of my "8 Tips To Find Before and After School Care" series which includes Tips #5 through #8.
I hope you caught my first video! If you didn't, click here to check it out. You will find Tips #1 through #4 in that video, but we're going to continue on my tips for finding care that can be so elusive and so hard for so many!
Tip #5: Consider Offering More Hours To Your Nanny
If you only need 10 hours of care per week strictly to cover child care, consider what else would be helpful for your family. Any meal prep? Maybe the dog needs to be walked? Maybe you need some help with laundry or errands? I know I could use all of those things! When speaking with parents who have a before or after school child care need, I always ask what else could be helpful for your family. Then you can offer more hours to your nanny, thus making the position more attractive. (Goes without saying but make sure that your nanny candidate is willing to handle these additional non-child care responsibilities for you!)
Anytime that you're asking a nanny to help with these additional items, this becomes not just a nanny position but a hybrid nanny household assistant position. Offering those hours can help to fill the role because instead of making 10 hours' worth of income per week, somebody might be able to make 15 or 20 hours.
When considering offering more hours, think about where else an extra set of hands might be helpful for your family. It's a great way to sweeten the deal for a nanny to make the position less part-time. Also, it's an amazing way to help to increase the candidate pool that you'll see because you're offering more hours.
For any of these extra duties that you're needing help with, once you find your nanny, make sure that you're using a contract, click here to learn more about the contracts Nanny Parent Connection offers, but make sure you are listing out those job duties in the contract so that everybody has a clear understanding of what exactly the role is.
Tip #6: Find Two Different Care Providers
It's tough to find one person who can provide care early in the morning for a couple of hours and then again in the afternoon. However, finding the same person, which I completely understand as a parent that is totally ideal, It's just really tough to find that magical fit.
Consider splitting the role which will greatly increase the odds of you finding coverage for the hours that you need. If you find somebody for the morning that is great, find another care provider for the afternoon. It will really help reduce this stress because it will increase the odds of you finding coverage.
If you're advertising a position for before and after school care, make sure that you can speak to this too in your ad that you would be open to two seperate care providers so that somebody doesn't say like "Oh gosh, I prefer that morning shift, but I just can't swing that afternoon shift so I'm not going to apply.".
Make sure you speak to it so that they know that they can provide coverage for your family in the morning.
Tip #7: Offer Job Perks
What kind of job perks might you offer your nanny?
Well for me, when I was working with Nanny Becky and she was coming so early, I knew she was a college student and I just needed her to be there while my son slept. I said, "Hey Becky, feel free to sleep on my couch if that's what you need to do, feel free to study, whatever you need to do during that time, I don't care as long as you're here."
That worked out well, because sometimes she would sleep and I was totally fine with it because it was just such an early day, it was 6:15 AM in the morning when I needed her to be at my house.
I also offered coffee, like "please come and have breakfast, you're welcome to anything in the house, make yourself a coffee, here's how the espresso machine works".
You could offer your nanny a coffee stipend and that is another great perk! "Hey, every month I'm gonna give you a $50 Starbucks card and that's part of the compensation package, I appreciate that you're coming early, I want you to make sure that you're well fueled for the day, so here is a coffee card and each month you will get this." Anything like that can help to sweeten the deal, offer some job perks. I even know of a family who would make the nanny's favorite latte every morning so that when she came over it was just ready for her and that was just so sweet of them. Also, I know the nanny appreciated that.
Get creative, offer a bus pass or anything that you can think of that will just help to sweeten the deal.
Make the position more attractive and also it goes a long way to show that you're invested in caring about your nanny.
Just get creative, think outside the box a little bit. I can guarantee you it will go a long way to filling the role faster and finding somebody great to work in your home.
Tip #8: Consider an Au Pair (if you have accommodations for them in your home)
Working with an au pair is a little bit different than nanny care because typically they will live with you and it's part of a cultural experience for them too. They eat meals with you and they become a part of your family, but the beauty of it is that you have a lot of flexibility, you have somebody there, they can work up to maybe 45 hours a week. I'm not an expert on au pair care by any means, but I know Cultural Care is a great resource if you're looking for an au pair, or even would just like to learn more about what this relationship might look like. They have a lot more flexibility in their hours and you can have some built-in date nights that way too, if you don't need to utilize all of the hours, they have to offer each week.
So, think outside the box a little bit on this one and maybe you consider an au pair If you can accommodate an additional person living in your home, they can be a great way to help reduce the stress of finding before and after school care.
All right, those are all of my tips for finding before and after-school childcare. I wish you much luck with this endeavor. It's not easy and may be the toughest kind of child care you've ever had to find!
Once you do find your provider, make sure you are working with a contract. Make sure you run that background check. Nanny Parent Connection has developed amazing resources for parents and we have comprehensive, affordable background checks that don't break the bank and are available on our website.
Check out everything, our website is loaded with resources!
I hope this information was helpful and I wish you good luck. Thank you for tuning in, don't forget to like and subscribe to our YouTube channel. See you next time!