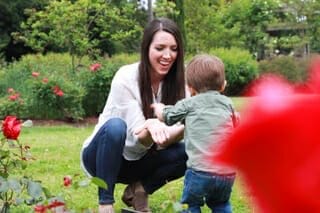 Laura Scoccolo
Chief Mommy
I grew up the youngest of four girls on a farm in the small town of Forks, Washington. Finances were tight in my family so at a young age I began riding my bike up the street to babysit for my neighbors. Every year I would put this money toward new clothes for school. Working with kids from a young age allowed me to transition to working as a nanny during college. Back then I connected with families in search of a nanny by scouring the classified section of the Seattle Times!
Ten years later I was returning to work after having my second child and searching for a nanny. I didn't want to spend a lot of money working with a nanny agency and I wasn't having much luck with Craigslist or the corporate sites. I was excited when I found an area nanny group on Facebook – surely that would be the perfect place to find a nanny! When I was told I couldn't join because the group was for nannies only, the Nanny Parent Connection group was born.
As a nanny years ago, connecting with families in need of care without the help of an agency was difficult. As a parent I have found childcare to be one of the more challenging pieces of the parenting puzzle. My hope with this platform is that I can help to take some of the stress out of the childcare process for parents and help nannies connect with families searching for childcare – because it takes a village to raise and care for our precious little ones!