Hi everybody!
My latest video blog has dropped and it should be super helpful for families thinking about hiring a nanny this summer or when school starts in the fall!
Every month my team and I speak with dozens of parents that are thinking about working with a nanny (this month alone, we've already spoken with over 150 parents!). We've been compiling a list of their questions over the past several months and today, we released the first part of of our series, "Top 10 Questions Answered About Working With A Nanny".
Some of the questions that we answer in this video are:
How nanny care is different than child care centers?
Is it difficult to find a nanny?
How long will my nanny search take?
How much does it cost to work with a nanny?
Scroll down and click on the video to check out the first part of "Top 10 Questions Answered About Working With A Nanny"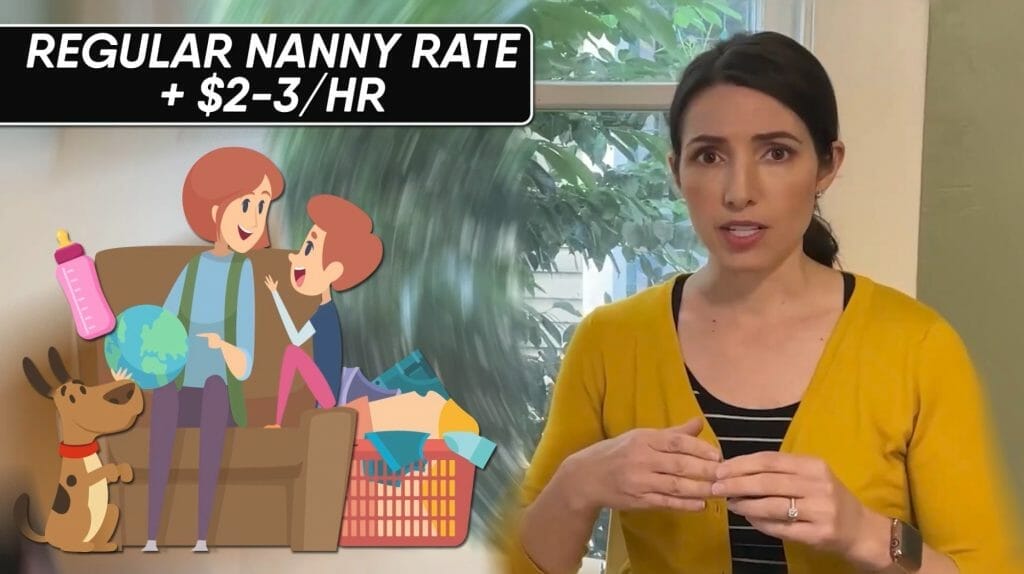 If you found this video helpful, please subscribe on YouTube and share with your friends.
I'd love to hear any comments/feedback about how I can improve these videos as well as your ideas on topics you'd like to see me cover in future videos. Just comment below!

If you aren't currently a member of our community, we'd love to have you join! Click here to sign up today!
Don't forget, you can reach me directly via email by clicking here or by calling/texting (425) 243-7032 if I can help you. Talk soon 🙂
A transcript of the video is below:
"Hi everyone, it's Laura from Nanny Parent Connection. Today, I'm going to talk about the top 10 questions I get from parents who are curious about working with a Nanny.
I will take a moment and just say that with the COVID-19 pandemic, a lot of parents have been faced with a tough decision of how to handle child care. A lot of the child centers have been closed down, a lot of people had to figure out working from home and homeschooling and it's just like this impossible clash of all these things that we've been expected to do over the past year. I'm ready for September of 2021, where hopefully all of our kids will be back in school!
I realized throughout this process that, I've confirmed my choice to not be a teacher. So that said, I've been speaking with a lot of parents about what nanny care looks like, and they're curious, about the differences between working with a nanny and sending kids to a child care center. A lot of women have been disproportionately affected by having to make that choice to stay home and care for the children. Because child care centers in schools have been closed. That said, a lot of adults have been vaccinated. It's safe to bring things back online, such as going back to a work in the office, with a lot of parents stopping working from home and returning to work in the office. Schools opening back up. A lot of people are considering childcare options. That said, nanny care remains the top choice.
So today, I'm going to talk about the top ten questions I get from parents about working with a nanny!
Question #1: How is nanny care different than a child care center?
Well of course nanny care is going to be more expensive, but you're also going to be able to say exactly how that care happens.
You can choose your care provider and have them focus on things that are important to you that day. For example, if we are just coming out of three days of rain and you want your nanny to get your kiddo outside or maybe go see a new exhibit at the museum, you can have them go do that. You can have them plan outings and activities, you can have them get together on play dates. You can say how that care happens and definitely get that really individualized care when working with a nanny.
Aside from individualized care and paying top dollar, you might also get some help around the house. For example, they might help with the baby's laundry, washing bottles, that sort of thing, of course, if you compensate appropriately. We'll tackle that one down the road, that will be one of our later questions. We know daycares are a really great way to get your child to gain exposure to different cultures, different ways of thinking, and all sorts of people from different backgrounds. It can also be a potential for more germ exposure. Right now with COVID-19, we're trying to keep everyone healthy.
I will say that the care centers out there, you guys are doing a great job keeping everyone healthy. I think that the potential for exposure is a little bit higher just because of sheer numbers and the care center. But not with nanny care, you are going to be able to control that bubble and keep your bubble a little bit smaller. So nanny care remains a really popular option, though it is one of the more expensive options.
So those are a few of the differences between nanny care and care at a child care or daycare center.
Question #2: Is it difficult to find a nanny?
Right now as of the filming of this video, It's actually pretty difficult to find a nanny.
It's not just in one city or one region, it's a nationwide shortage of skilled workers, so it's not just a nanny industry, it is across all industries.
The good news is, in the past few weeks to maybe the past month, I've really seen us come up from the bottom, so we're definitely starting that upward momentum toward more care providers available and ready to work. More people applying for positions, more people coming back online who are ready to work ready to fill those open nanny positions. Especially as we enter into the summer, we see a whole new wave of people becoming available to provide specifically summertime nanny care.
Question #3: How long should I allot for my nanny search?
Well, if you tuned into question #2, you will know that right now it's a little bit more of a difficult nanny market. My baseline for nanny searches is that I recommend two months.
That will give you a comfortable amount of time for your nanny search to go through the applicants, set up interviews, and really plan ahead! It will also give an adequate amount of time in case you don't get applicants right off the get-go. You can tinker with the job description and maybe adjust your compensation package or offer something like a hiring bonus. Those are all great things to consider if you're finding it's a little bit difficult out there with your nanny search.
If you're looking for something really specialized, such as a specific language, or maybe a specific skill set or personality type, you might want to consider giving yourself a little extra time. Maybe give yourself three months instead of two months for your nanny search. A lot of nannies plan ahead. They know when their contracts are ending and know looking down the road when they're going to need to accept a new position. More time Is always better than less time, so if you have that flexibility for additional lead time, go for it, take it and give yourself a nice comfortable nanny search.
Not everybody has the luxury of having several months for their nanny search for whatever reason. If you do have a month or less, I do recommend reaching out for help with your nanny search, maybe handing it off to a professional. If you have just a short amount of time for that nanny search. Nanny Parent Connection does offer a concierge nanny search service. With the concierge nanny search service, I really try to do all of the leg work for parents so that you can sit back and relax, you interview applicants as I send them to you, I take care of all the hard stuff. If you are interested in that option, you can learn more by clicking here. I would be happy to spend some time on the phone with you to learn a little bit more about your nanny needs and also to discuss how we might be able to help you with your nanny search. We do nationwide searches so if you are not in the Seattle area, no problem, we've done searches all over the country.
Question #4: How much does it cost to work with a nanny?
The right answer is that it can vary, but if you're in an urban area, those prices tend to trend along the same lines and they run very similar to the Seattle rates, which are kind of near the top of the market. Nanny Parent Connection does run annual pay raise surveys. Each year we reach out to care providers and families, and get all sorts of data. We ask about what are people paying or earnings for care for one child versus two versus three. Is that care part-time? Is that care full-time? We get all of this data and we compile that into a really nice package and published that so that that's available to anyone. You can check that out if you're in an urban area, the rates are going to be pretty along the lines of what we find is the going rate for Seattle.
If you're in a more rural area or an area where nanny care is not that popular, you can probably figure on pricing is slightly less than in urban areas. Of course, the exact rate you are going to pay your nanny is going to be dependent on the number of children they are caring for, how experienced your nanny is, and also the exact job duties. For example, if it's Just nanny care, anything surrounding the care of the children, maybe that might include baby laundry and washing bottles, etc. Those are going to be along the lines of just your regular nanny rates. But, if you are also wanting family laundry included or maybe dog walking, those are going to be more of your family assistant or household manager rates. I would take your regular nanny care rate, I would add $2 to $3 per hour on top of that for any additional job duties that are outside of the traditional nanny care.
I've also put together a really great blog post. The total cost of working with a nanny for a year, which can be a really awesome budgeting tool. It was kind of the blog I would joke with parents "gosh I've been meaning to write this for so long". I finally put it together and I took some hard numbers and gave examples, I did some comparisons and I made sure to include some things that people might not think of when they're trying to budget for a nanny for the year. So for example, paying for backup care when your nanny is out sick or on vacation, maybe paying for a holiday bonus for your nanny, a birthday gift for your nanny, paying for mileage reimbursement or nanny taxes, etc. That can definitely add to the total cost of work with the nanny. Check out that blog by clicking here and that clearly based budgeting tool to figure out how much working with a nanny might cost your family.
Question #5: Is a nanny an independent contractor?
The answer is an emphatic NO.
This has been decided by the IRS and there's no debating this. I actually see this trying to be debated all the time by parents in some of the community groups and It just not up for debate. A nanny cannot be an independent contractor by definition. You as parents, are telling the nanny how to do their job and what you want to be done and that sort of thing. Just by definition, a nanny is not an independent contractor and a nanny is a W-2 employee. They are an employee of your household. Sounds really lovely for a nanny to be classified as an independent contractor because then you are not responsible for those taxes, but it just can't happen. It's been decided for you, there is no debate, nannies are not independent contractors."
Check back soon as I will be publishing Part 2 shortly!