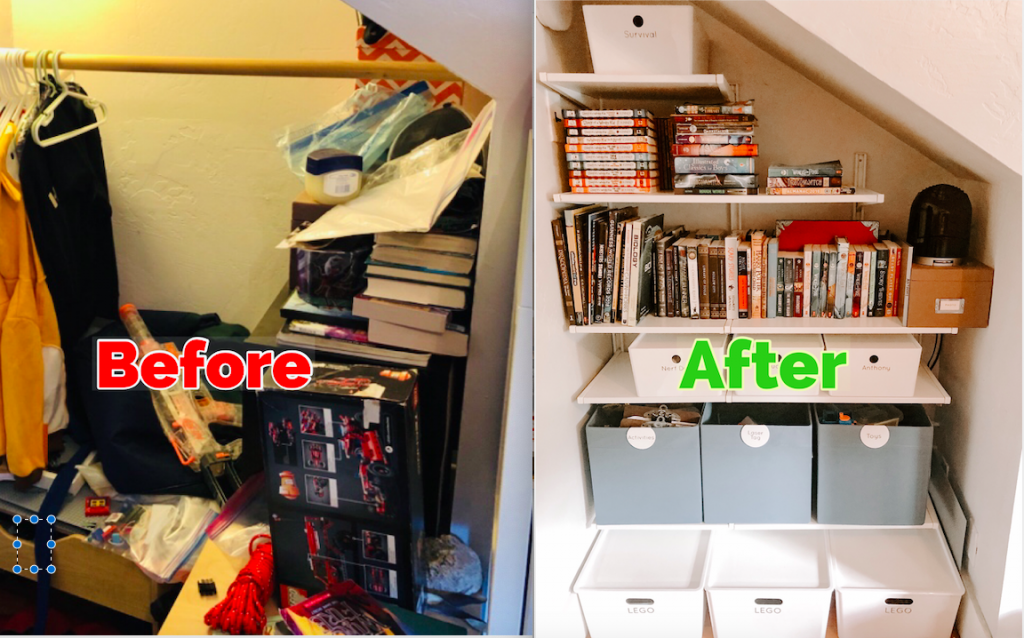 Raise your hand if you wish you had more organization in your life!
Now raise your hand if you don't have the bandwidth or mental capacity at the end of the day to:
Pick up after your children
Try to determine what toys, books, etc. that the kids no longer use
Measure walls and floor space
Research bins and organization systems
Buy said bins and systems
Install said systems
Organize small toys and knickknacks
Go on Goodwill runs
You get my point 🙂
My older boys have never been able to keep their room clean – until now. What's the secret? Read on to find out!
Continue reading "DISCOUNT ALERT! The Secret Formula for Keeping Kids Room Organized" →