Recently in my Facebook travels I came across an intriguing new baby product:
Baby socks that don't fall off!
What? No way! I was immediately drawn in because that is a steep claim. I can't tell you how many times each day I am retrieving socks that have fallen off and tucking chubby little feet back into them. With twins it's crucial to minimize the amount of unnecessary work in a day because there's already too much to do.
I decided to put these socks to the test to see if they really did live up to their claim.
Squid Socks sent me several pairs of socks to try out with my babies. What makes these socks unique is that they have silicone dots on the inside of the cuff. This is what magically keeps them from falling off.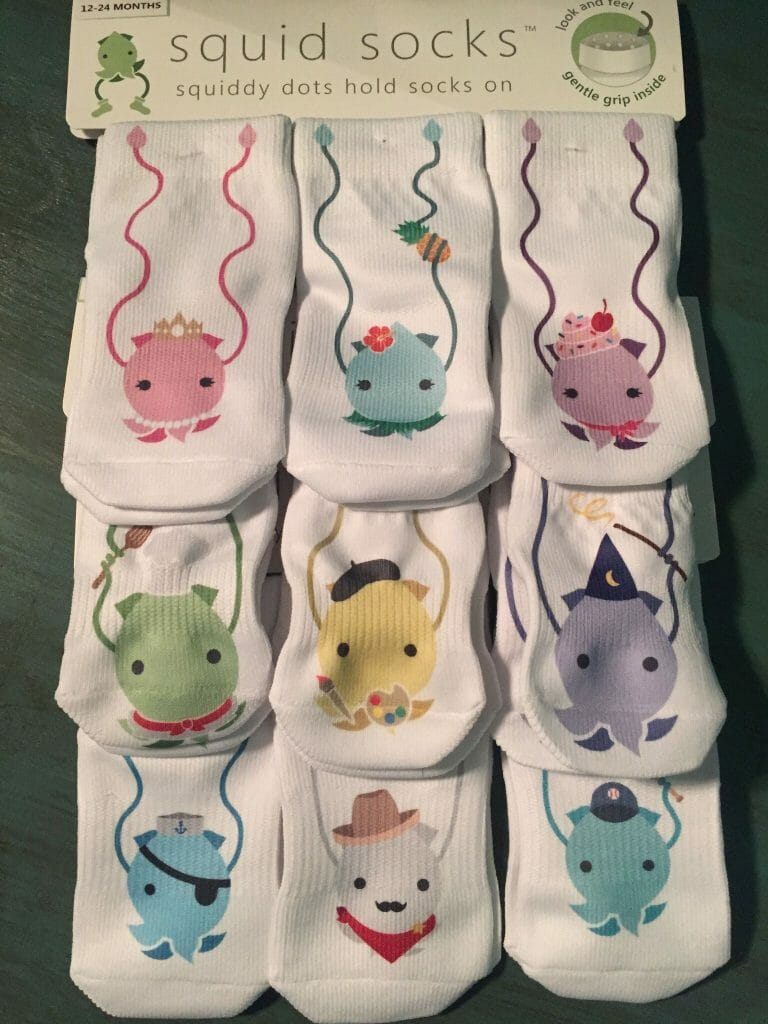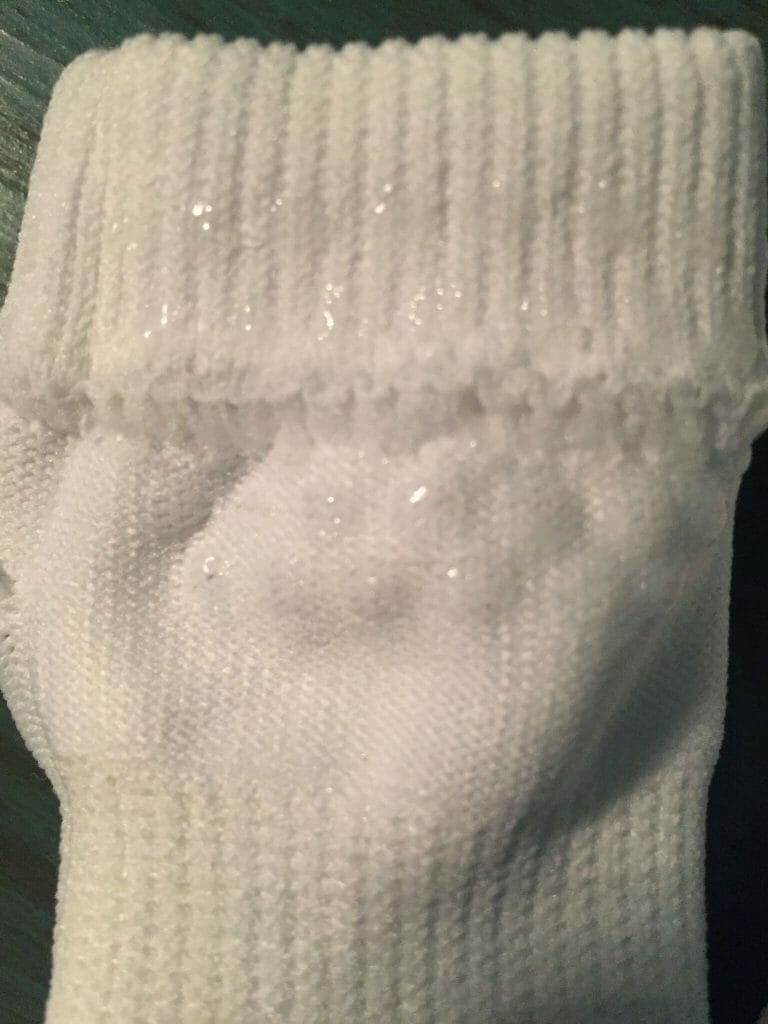 Here is what happened with my "Unofficial Squid Socks 24 Hour Challenge":
I loved the cute designs – they reminded me a bit of the Octonauts characters. My twins are seven months now and the 0-12 month size fit them nicely. There is also a 12-24 month size. The socks seem well constructed and durable.
The Bouncer
Here is what happens in the bouncer with regular socks….many, many times per day: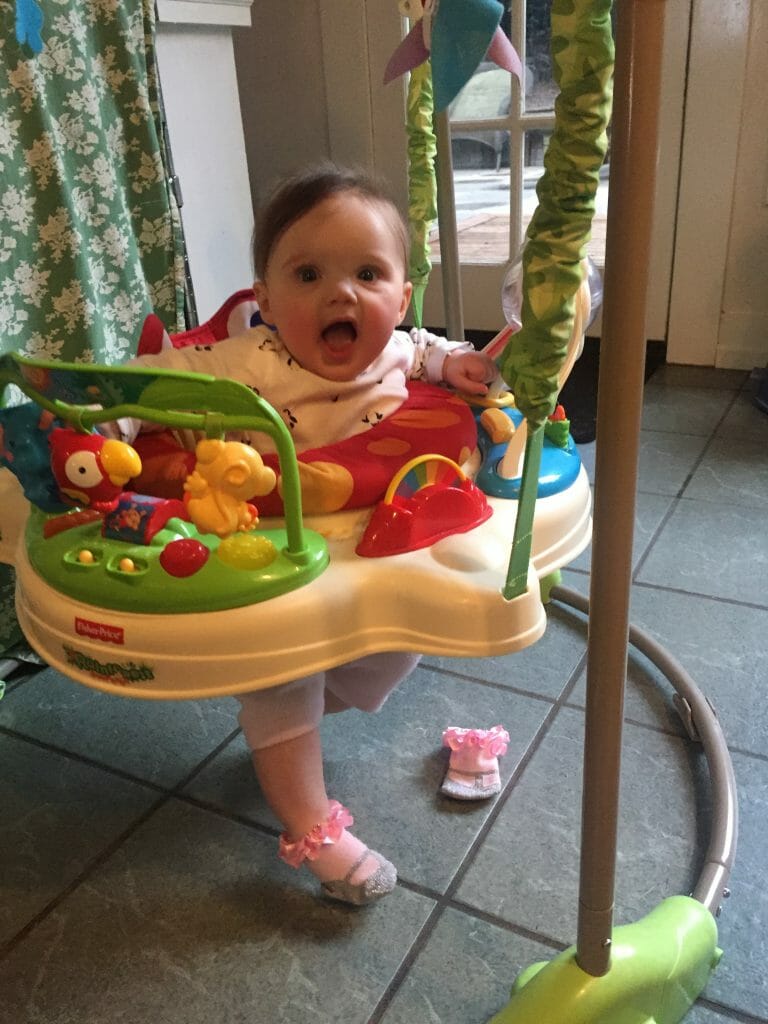 With Squid Socks my daughter bounced for over 30 minutes without the socks falling off or even slipping down!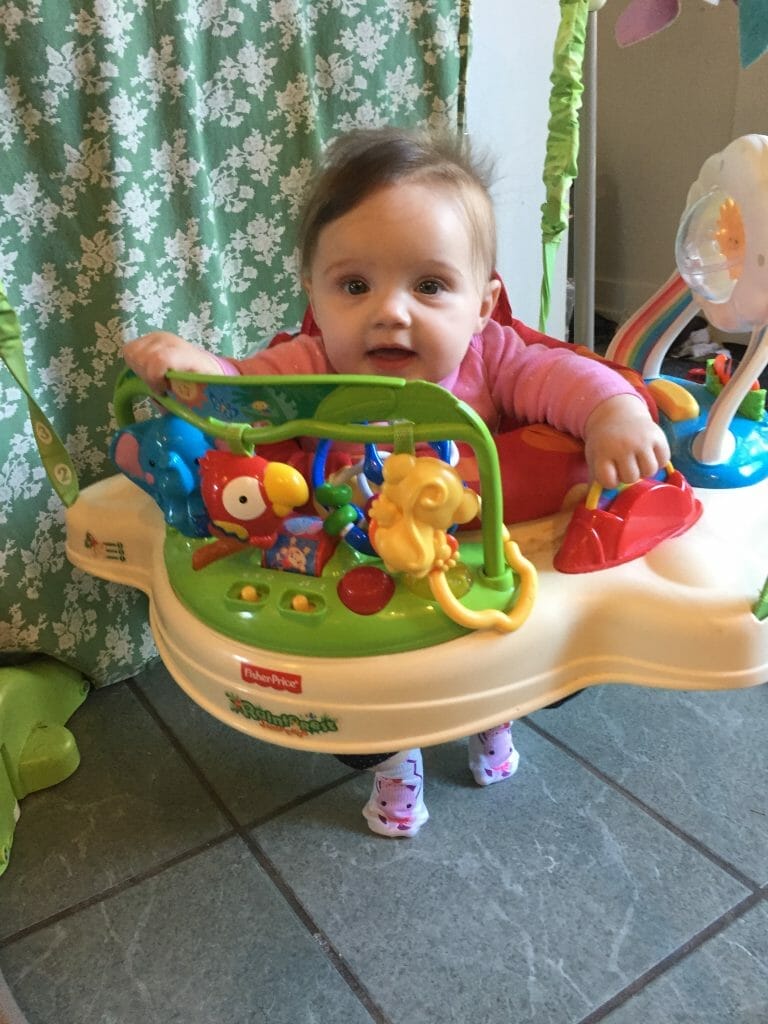 Wow! The socks stayed on!
Not even the mischievous twin boy (who is now crawling) could shake the resolve of these socks. They stayed on despite his best efforts including tugging on them several times.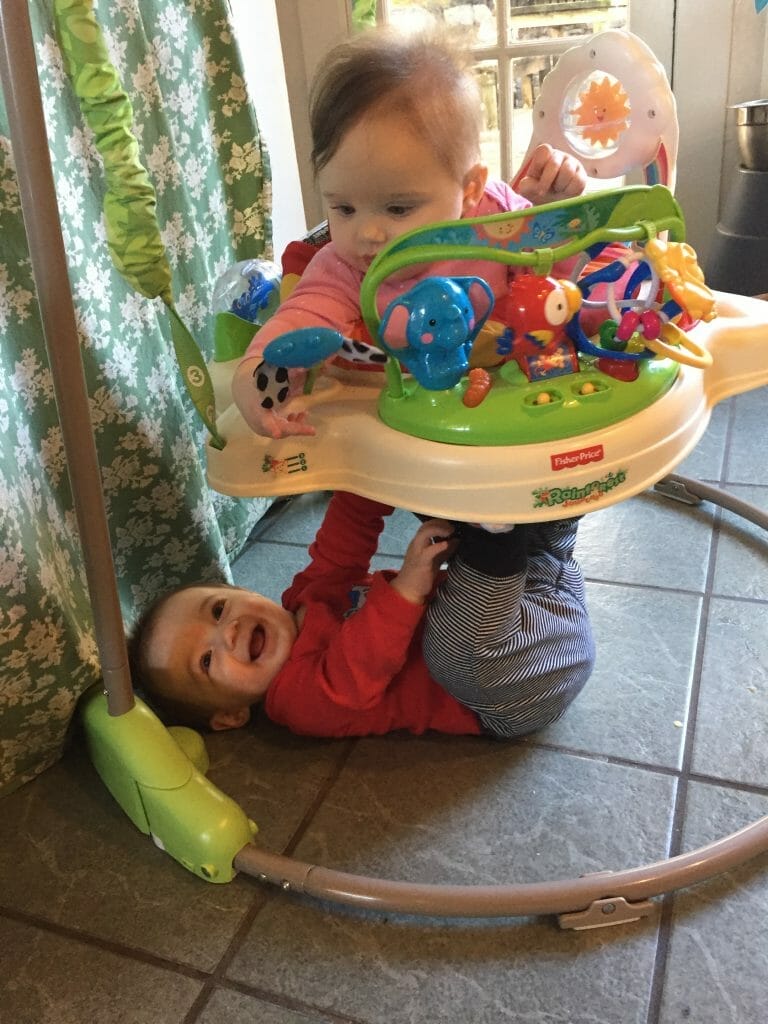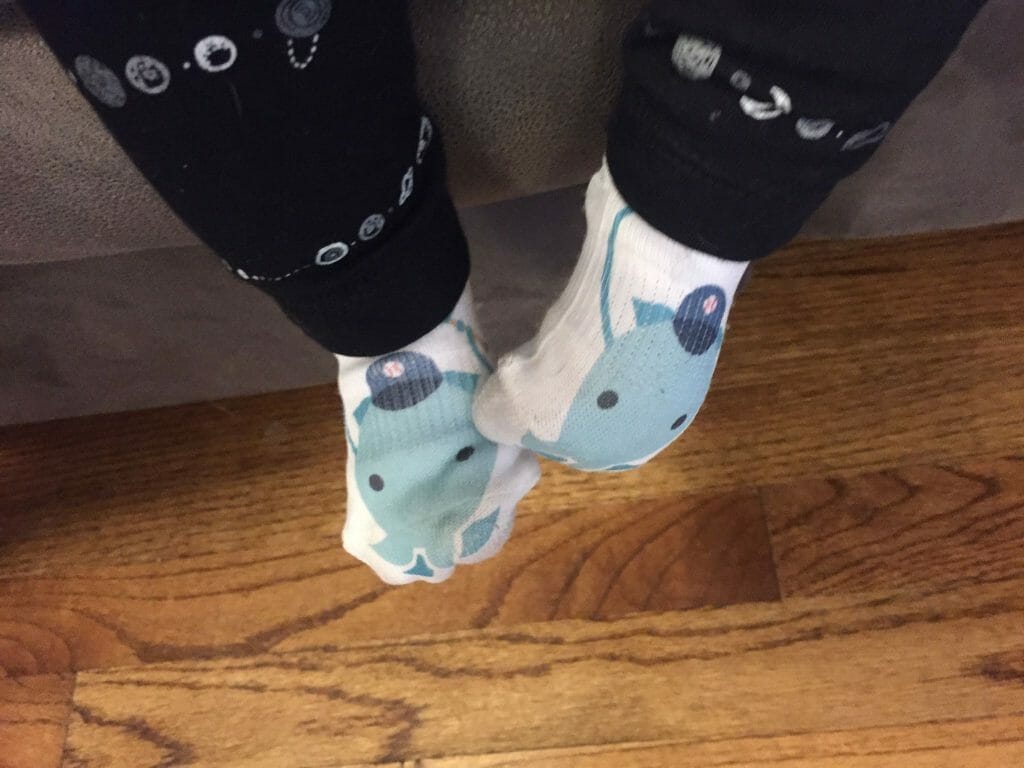 Regular socks were guaranteed to fall off when I pulled off my babies' booties after being out and about. The Squid Socks stayed on!
The twins have been super into their toes recently. They were always able to easily pull regular socks off. The Squid Socks stay on so well we now have set aside time to play with toes before getting their pajamas on at bedtime 😀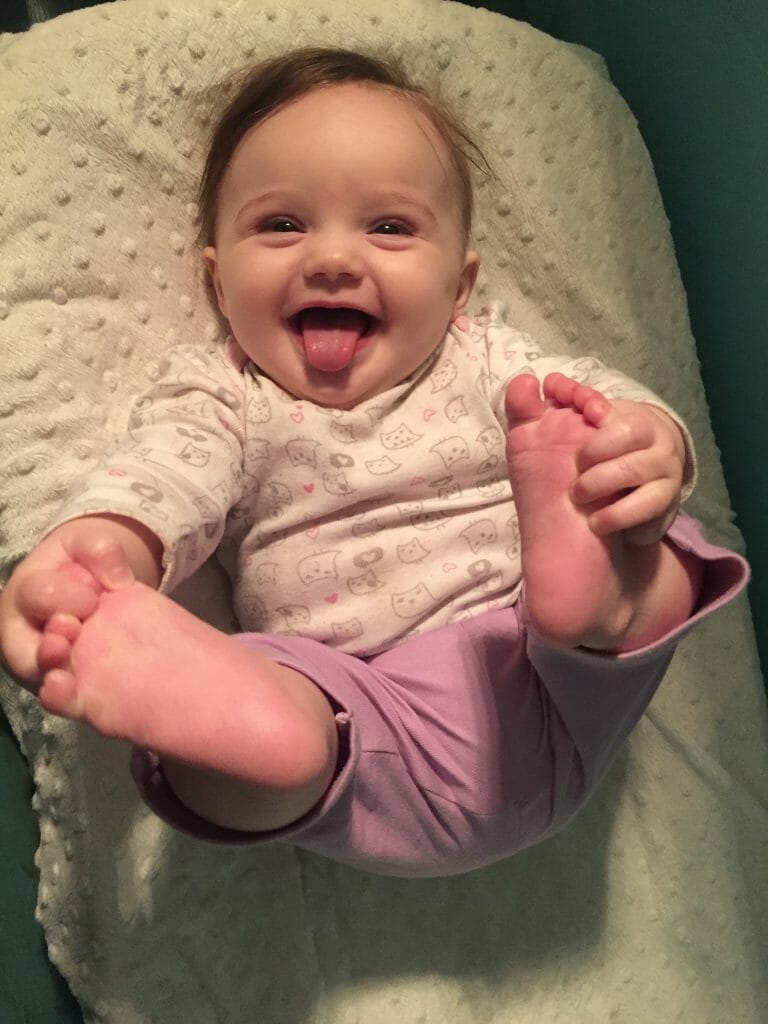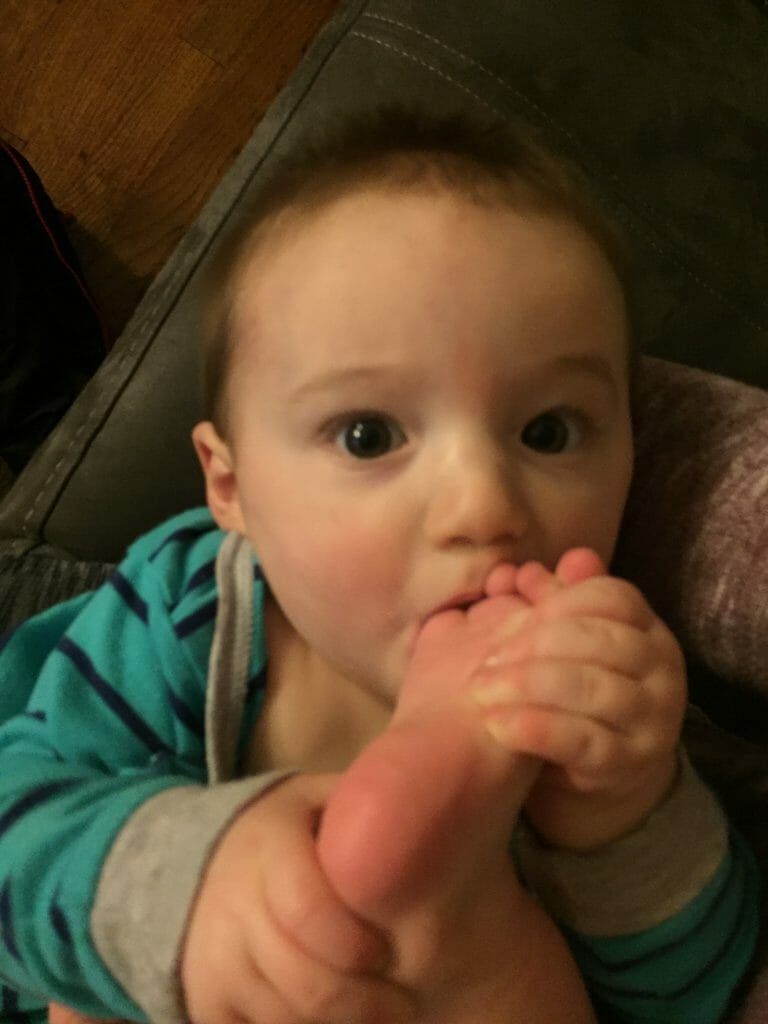 The Verdict: Squid Socks stood up to the 24 hour twin challenge! These socks do NOT come off until removed!
I did notice that the socks left little dot indentations on their skin – not unlike the elastic marks left by regular socks – which Squid Socks mentioned would happen. Didn't seem to bother the babies after 24 hours though. I love that I'm not constantly tracking down babies and putting socks back on. It's one less thing in my jam-packed, busy day!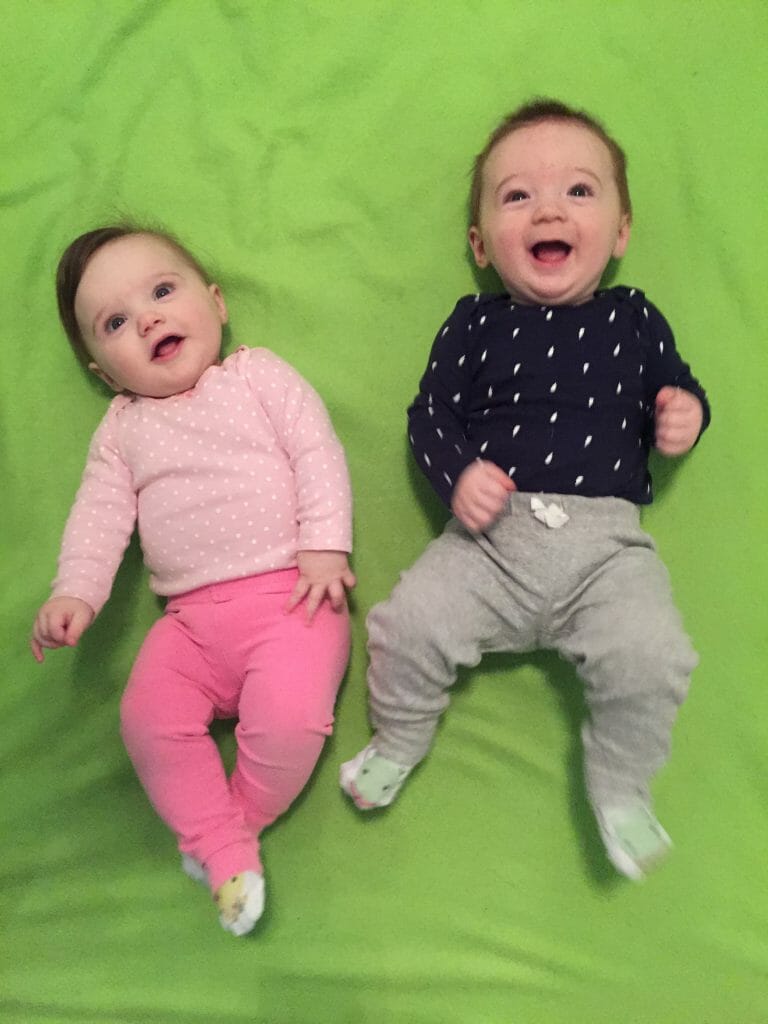 I love their recommended washing instructions too…
"Gentle cycle with like colors, no bleach and no tumble drying. Did you just read this, roll your eyes, laugh uncontrollably and question whether or not we actually have kids? Don't worry, we've put these socks through the ringer and have thrown them in every random load of laundry (and you know it never ends), including some serious tumble dry sessions and they come out beautifully! Best garment longevity advice? Follow the packaging instructions. Honest parental advice? Do what you need to do."
These socks are a bit pricey – $25 for three pairs but I feel they are well worth it (and no, I'm not being paid to promote these socks). Buy a couple, try them out and let me know what you think in the comments below!
Alright Nanny Parent Connection members, you made it this far and here is your reward!