I can't believe another summer is winding down! School will start for my family in less than three weeks, and I am beginning to mentally prepare myself for the cooler weather (yay!) and packing school lunches (boo!) again.
The start of a new school year means a new nanny for many families. The process of hiring a new nanny and establishing a good working relationship can be tedious, but there are some things you want to make sure that you don't overlook.
For families who already have a nanny it's a great time to touch base to ensure everyone is on the same page with routine changes. These seven tips will help things run smoothly this school year for your family and your nanny: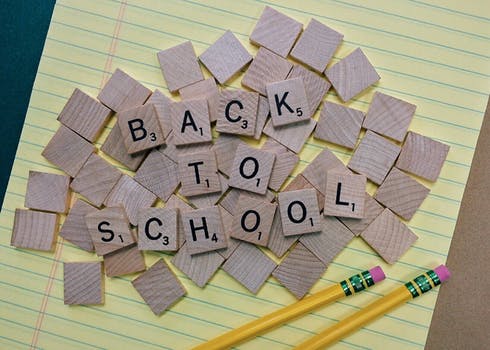 #1: Discuss any schedule changes with your nanny
Most families know well in advance if there will be a drastic change in their child care needs. If this will be changing and you will need your nanny for more or less hours, discuss this with your nanny as soon as you know.
For some families, needing fewer child care hours doesn't necessarily mean your beloved nanny will have to search for another position. Perhaps you can transition his or her role into more of a household management role if they are interested in that. This could mean they help with light housework, groceries, errands, home organization, laundry, dog walking, and/or meal prep and planning.
Whatever changes are made in scheduling or household duties should be agreed upon and put in the contract. Keep in mind that when a nanny takes on household management duties that her hourly rate should be increased accordingly.
#2: Plan that vacation!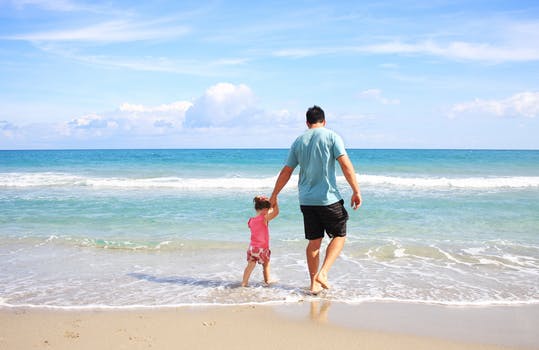 Many families with school-aged children take vacations and trips during school breaks.
This is a great time to discuss any upcoming vacations the family may have during these times. Will you need more child care during winter break, mid-winter break or spring break? Is your nanny available to help out more during these weeks? Is your family planning to be gone on vacation during any of those weeks? (If you are a nanny looking to pick up more hours during those times, becoming a Verified Nanny is a great way to fill your schedule!) What about those random days that there is no school?
Keep in mind if you only need your nanny for before or after school care on a routine basis, she might not be available to jump in and help on the days child care is needed for the full day.
#3: Have a sick policy in place
It is also a good idea to discuss sick days for both the nanny and the child they are caring for. Assuming she is feeling ok, perhaps you and your nanny are comfortable with her coming to work with a runny nose. But if she is also coughing and sneezing it may be best for her to stay home.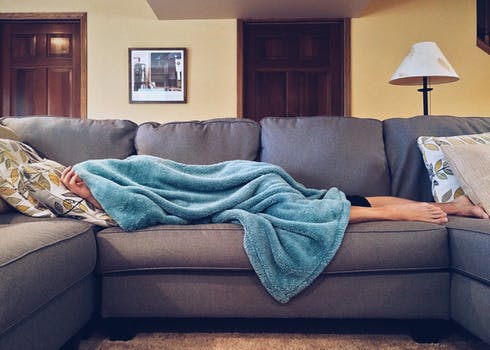 Is your nanny comfortable caring for a child who is sick with the flu? Make sure to discuss and agree to a sick policy with your nanny before the start of school. If your nanny is feeling under the weather and stays home from work, check out the Last Minute Care Text Service. You can find Verified Nannies to help out with any back up child care needs!
#4: Discuss inclement weather routines
It's hard to think about when we are still savoring the warm weather of summer, but in several short months we will be dealing with cold, icy weather. Talk with your nanny about how to handle snow days. Will you follow the Seattle Public School schedule for delays and closures? Is your nanny comfortable driving in snowy conditions?
Safety should come first and foremost. Every time there is a snow day, I hear about nannies who feel pressured to drive in conditions they are not comfortable with. Discuss and agree on how inclement weather days are handled well in advance.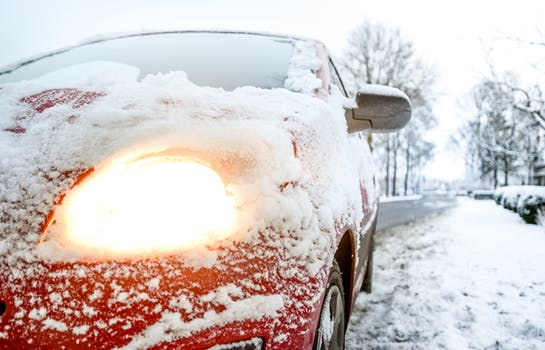 #5: Schedule, schedule, schedule!
When you discuss changing routines because of the school year, make sure to consider some of the following questions:
Does your child need to be picked up from school with a snack in order to go directly to soccer practice after school? (If you are not currently reimbursing your nanny for mileage, now is a good time to consider doing so!)
What are the early release and no school days?
What routine should be followed after school if there is homework?
Is hosting another child for an impromptu play date acceptable?
Would you like your nanny to make the child's school lunch for the next day?
The school year usually means new activities are kicking off. It's nice to provide your nanny with detailed information for each activity, including contact information. This way she can let the person running the program know if they are going to be late, or if they won't be in attendance due to an illness. Digital copies are handy since most of us carry around a smartphone.
Speaking of all of this scheduling…
One way to make sure your nanny stays up to date with any changes to the monthly or weekly family schedule is to have a shared, online calendar (i.e. Google calendar or Yahoo calendar). Maybe your family already does this and you can grant your nanny access to it. Printing out a weekly or monthly calendar can also be helpful. This could be something with all the activities already on it, or just a template where you can jot things down. Perhaps you email a copy to her every Sunday night.
What I do is text my nanny any changes to the schedule the evening before or the morning of (when texting with your nanny, make sure you're both in agreement for the hours that texting is ok – emergency situations aside).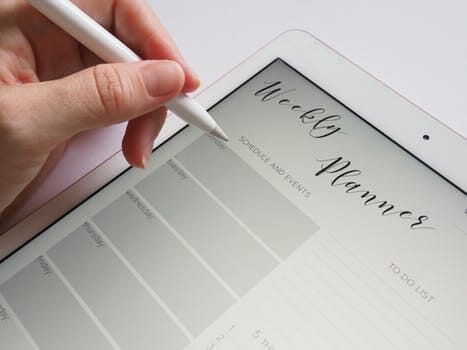 #6: "In Case of Emergency…"
Emergency situations happen, and the best way to navigate them is to be as prepared as possible. When you're working with a nanny, it's important that you have her emergency contact information and she has yours. This should include the phone number of several neighbors or friends in the area and the contact information for your nearest relatives.
It's also a good idea for your nanny to carry a medical release or authorization to treat form (that has been signed by a parent) and current photo of each child in her care as well as a copy of your health insurance card. You should also include any allergy information in this paperwork. In the event urgent care is needed, this will allow your child to access care as quickly as possible.
Attaching emergency contact information to each child's car seat is also a smart move. If the unthinkable happens and there is an accident, this will save time and allow emergency responders to get in touch with parents right away. This could be a label or a ziplock bag with the information inside that is attached to each car seat.
#7: Updating school information
I don't know about you, but at the beginning of each school year I have a small stack of paperwork I'm required to fill out. The school usually asks you to list the people who have permission to pick up your child from school. If your child is sick and the nanny is picking him up from school, the nanny will need to be listed as an authorized person.
Make sure to update this information for any new care providers working with your family.
The start of a new school year is a time with many moving parts and new routines for families. It's easy to get busy and overlook little details than can make a big difference when they come up (and they will!). Most of these things can be discussed or taken care of in just a few minutes.
Feel free to print this blog post out and use it as a checklist to make sure things run smoothly in your household this fall!