A friend and I were chatting several days ago and we found that we had both fallen into a routine of easy, predictable, same old outings with our kids. We had our favorite parks and playgrounds and planned to visit them with our kids several times each week.
I decided it was time to up my game and find some new things to do!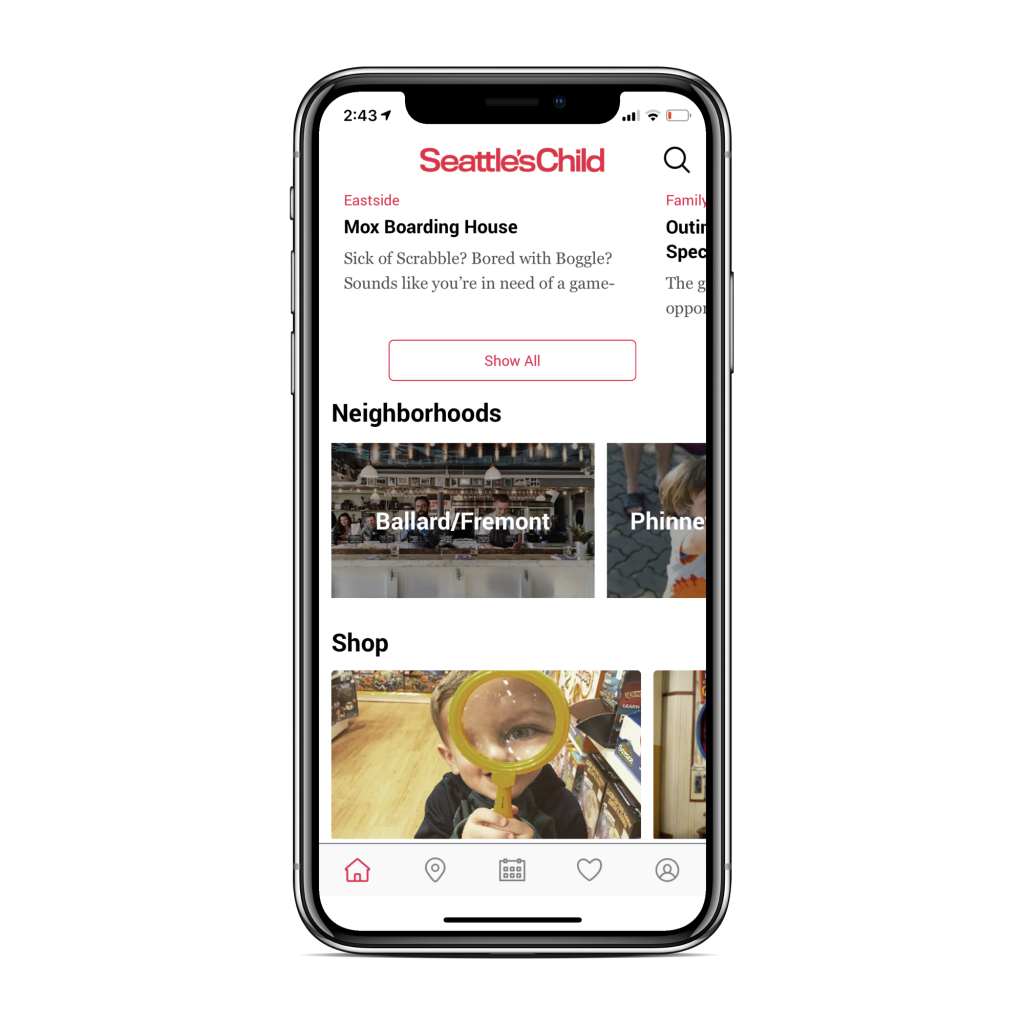 Sooo, I was pretty thrilled when I found the new Seattle's Child app. Where has this been all my life?! I didn't have to search multiple places to find upcoming activities relevant for families. I didn't need to make a sticky note list of cool things to check out later (that I would probably lose anyway).
With this app you can find current events which conveniently link to websites, put an event on your calendar with the push of a button, keep track of favorite events or activities, AND you can open it up while out and about and find nearby areas of interest in real time. And this only scratches the surface!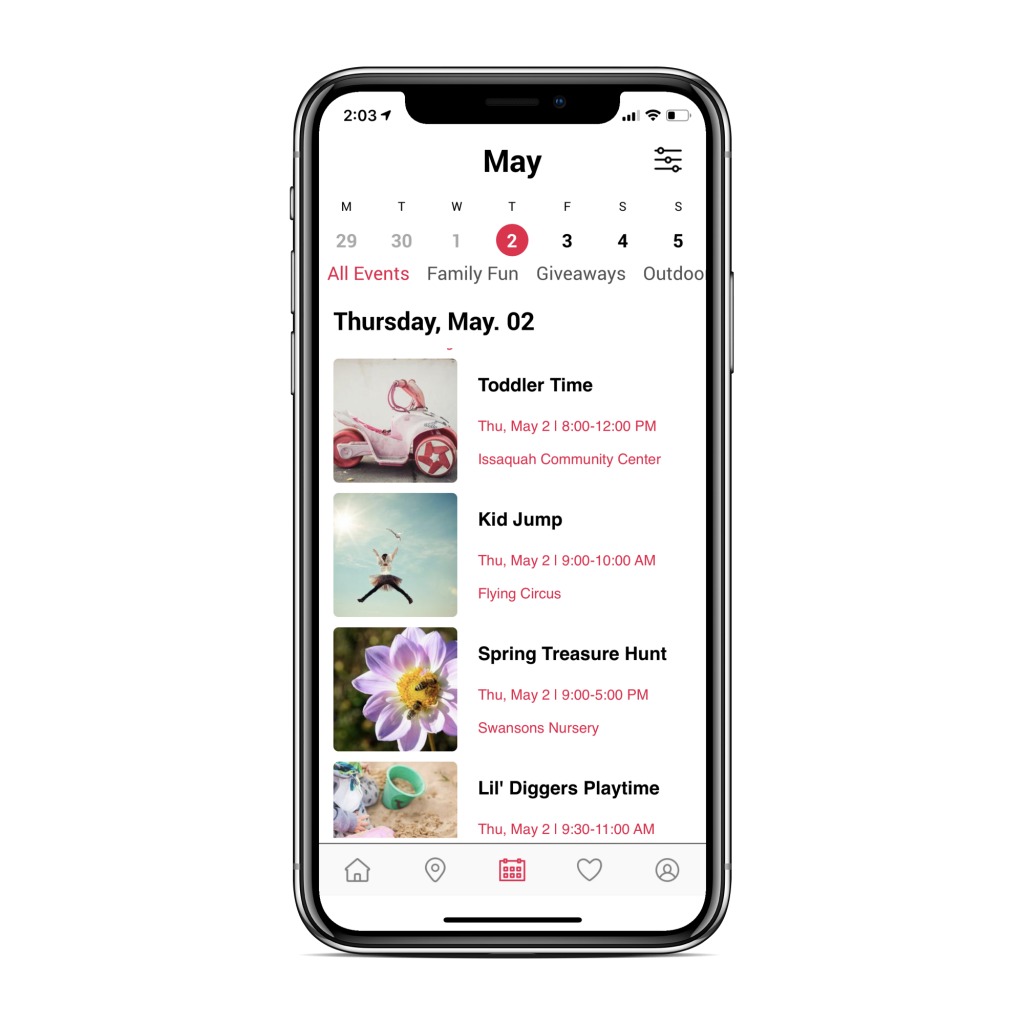 And I do mean everything. This app covers events, activities, classes, restaurants, parks, hiking trails and trips, nearby getaways, and also giveaways!
On the Home screen, you will find:
Suggested events: several events/activities that are happening around the area in the upcoming days
Family fun: things to do for the whole family
Giveaways: Gift cards for restaurants, activities, kid gear, hotels, memberships, and even a trip to Hawaii (!)
Shop: kid consignments stores, toy stores, and more
Neighborhood guide: find fun upcoming events by neighborhood
Outdoors: suggested excursions, parks, and playgrounds
Pacific Science Center: a special section full of events, exhibits, and shows at PacSci
Food: restaurants with kid play spaces, kid-friendly restaurants, and more
Arts: Museums, hands-on art, and music
Reading: area book stores and libraries
Travel: day trips and destinations within several hours' drive of Seattle
Birthdays: party places for kids and great options for birthday cakes
Kid classes: opportunities for theater, music, art, and dance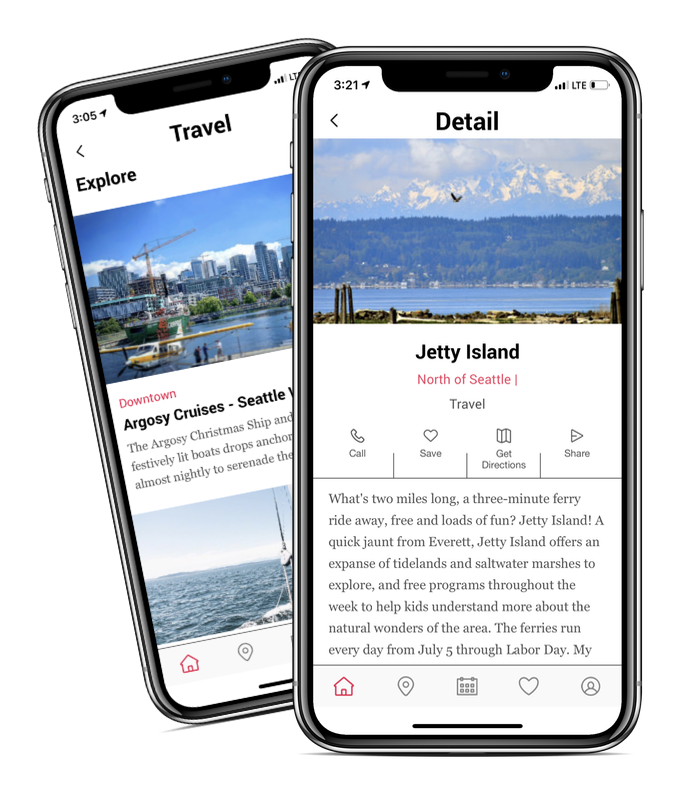 What I loved about exploring everything on the home screen was that I kept finding these places that had never been on my radar before. It gave me so many great ideas for places to take the kids. I was easily able to save things to come back to later, or just put events of interest straight onto the family calendar.
For events requiring tickets, there is a link to buy tickets right there. I could also send cool events and activities directly to my friends with small children (or husband) for easy play date planning! I found it extremely convenient and helpful to have everything in one place.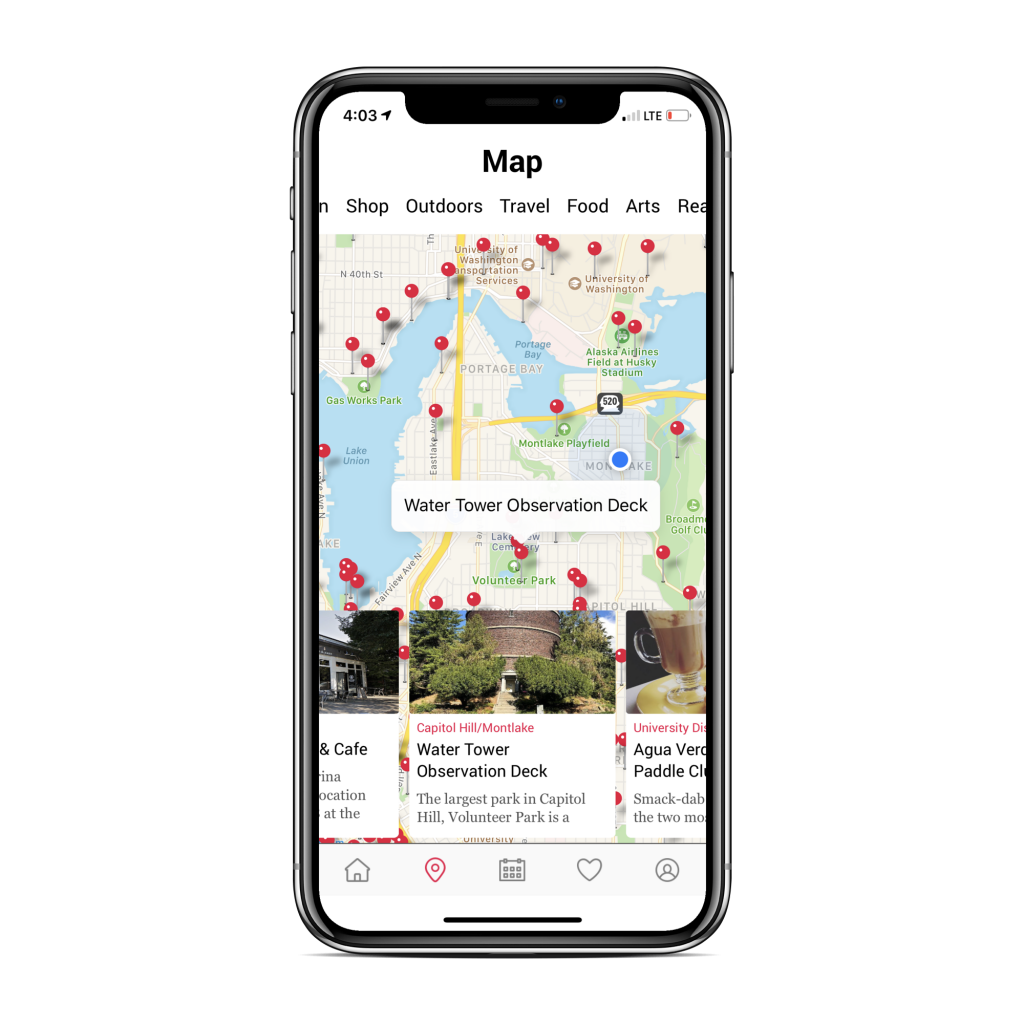 The Map feature is pretty awesome. I love being able to lump errands and play together (read: wear the kids out at a park BEFORE taking them to Costco!) while we are out and about. At a new park and need to find a kid-friendly restaurant nearby? No problem! You can just open the map and find several options that are close. When you click on a location you get some basic information and hours, the address, and contact and website information. You can sort what types of events or locations you'd like to map by category.
The Calendar feature is really helpful for planning activities for my kids each week. One of the best things about this is that I don't have to go to multiple places to learn of all the great events happening around the area. It's all here! There are also suggestions for nearby places of interest for each event. Included are weekend events, concerts, festivals, etc, and you can filter by category.
In the Favorites section of the app, I can review places or events of interest that I want to learn more about later. This is great because I no longer have to keep track of random screen shots, sticky notes, and notes on my phone in order to remember the things I want to circle back to in the future!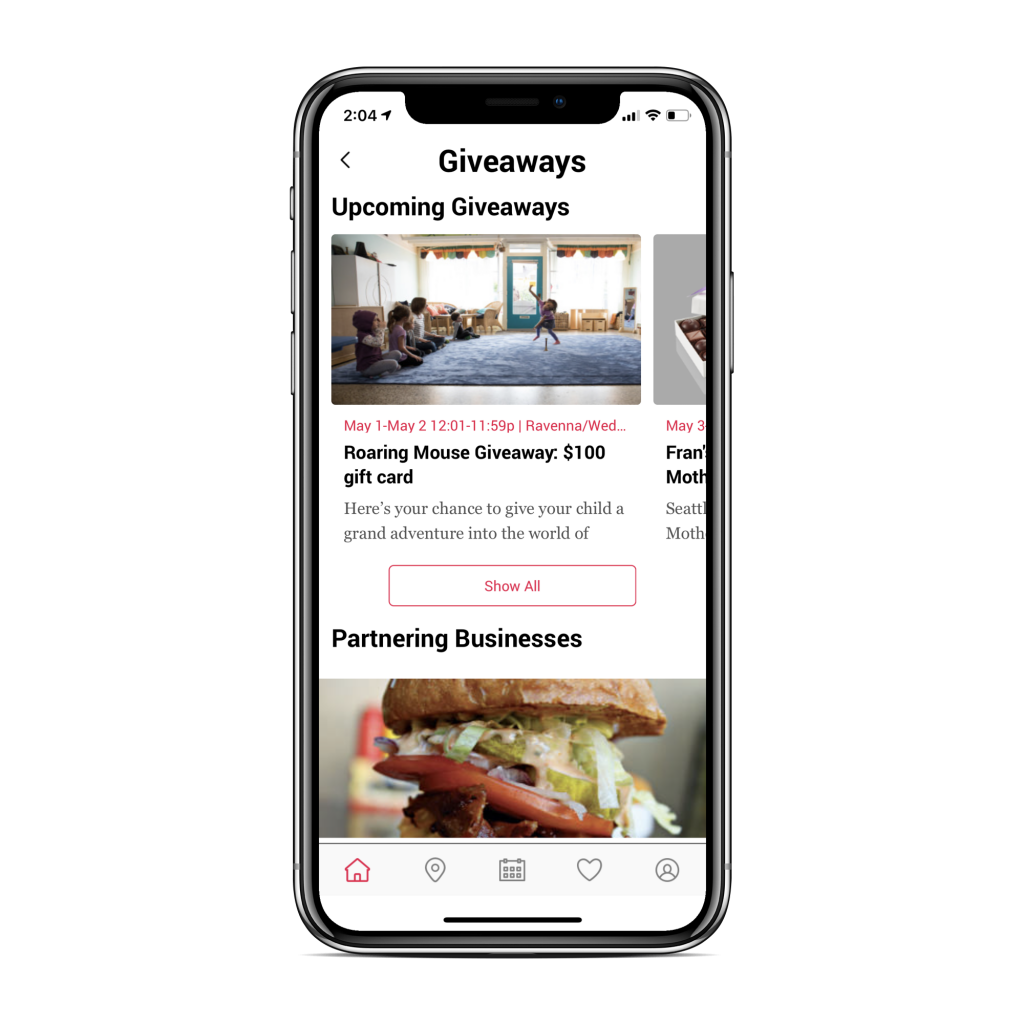 Also, right now on the Seattle's Child app they are having a "60 days of Spring Giveaways" promotion, and there are SO MANY cool prizes ranging from gift cards to memberships and airline tickets to hotel stays. Mama needs a vacation – just sayin'. You'd better believe I'll be throwing my name into the hat for several of these prizes – especially the Hawaii Package Giveaways happening in June!
My conclusion: This app is a "must have" and will get some heavy use by me and my family for the foreseeable future! It's like a group of my friends got together and brainstormed the perfect tool for families. Do yourself a favor and download it NOW (it's FREE!), and let the fun begin!
I was not compensated for this review.
FREEBIE!
I reached out to Seattle's Child and they have partnered with us to provide our first 100 readers who download the app with one FREE admission ticket to the
Cougar Mountain Zoo!