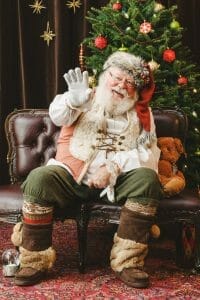 Braving the long lines and limited parking at area shopping malls so that our children can sit with Santa for 60 seconds or so has been a tradition in our house. A tradition that truly isn't that enjoyable for my husband and I nor our children. The whole experience can feel rushed and "cheap".
So, I set out to find a less chaotic and more magical experience for our family. I found something amazing that I wanted to share with you and your family. But hurry, there are limited spaces and they are booking up quickly!
For the fifth year running, Satya Curcio Photography is offering her popular Santa Mini Sessions. This annual event is a labor of love that has sprung from Satya's adoration of the Christmas season and multiple requests from portrait clients who were tired of waiting in line at the mall for their holiday photo with Santa.
All pictures on this post were taken by Satya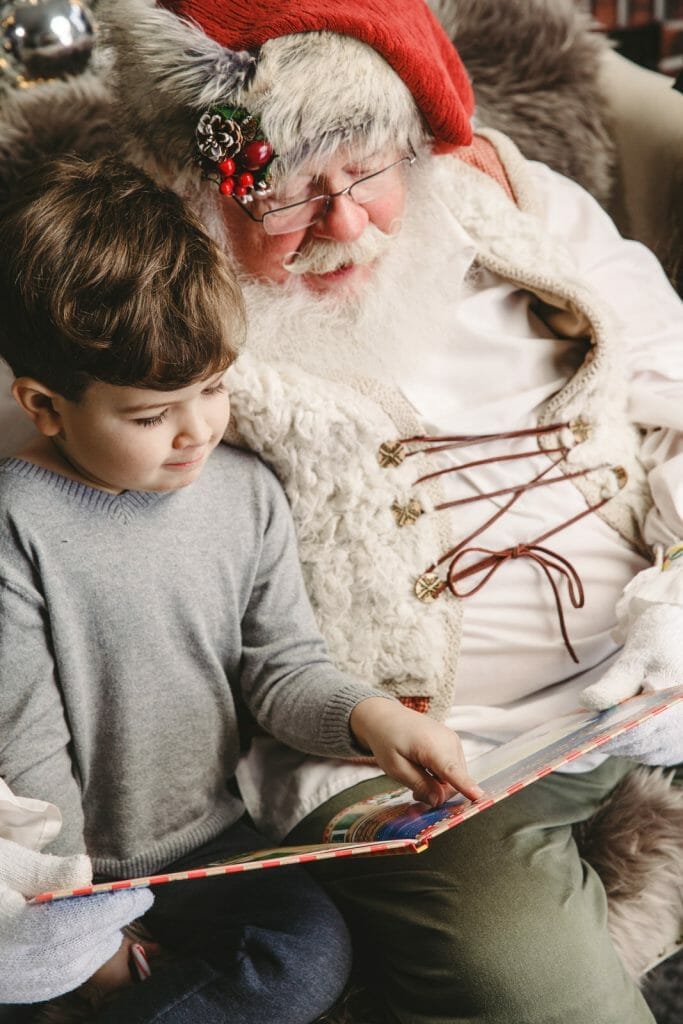 Satya and I spoke and she agreed to offer a special discount to Nanny Parent Connection members for her Santa Mini Sessions!
On top of this, you can help support a wonderful, local nonprofit at the same time! A portion of proceeds are going to benefit Daybreak Star Doulas this year.
So, why do these popular Santa Mini Sessions start booking out in SEPTEMBER? It's not just a photo session – it's a magical holiday experience that has been creating special memories for families for years!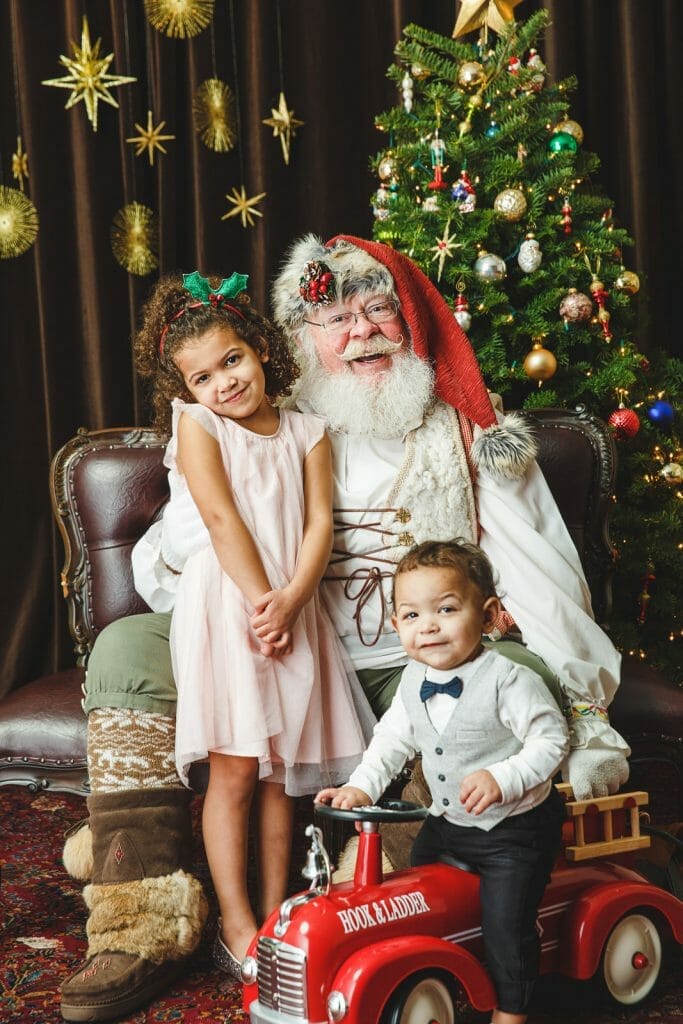 Busy parents can schedule an appointment time at Satya's studio in the Jackson Place Neighborhood for a relaxed photo sitting. Of course, pets who are part of the family are welcome, too!
Elves will be on hand and the most incredible, authentic Santa will be there for a nostalgic, magical holiday experience that you will treasure for years to come!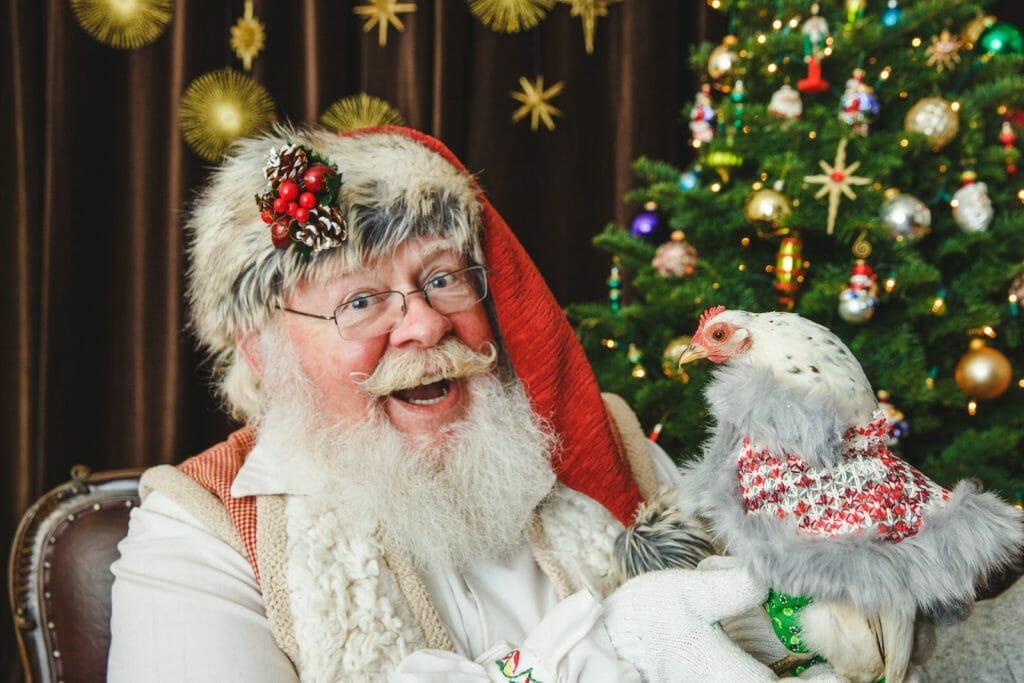 With individual appointment times, there is never any waiting in line. Extra care is taken in creating a magical space to enjoy when you arrive at your scheduled session time.
See what previous clients have to say about Satya's Santa Mini Sessions:
"Santa photos have become a family tradition for us! This will be our third year and we just love the entire experience! The Santa is amazing and so thoughtful with the kids, you can tell that he genuinely loves his job and Satya is phenomenal!" – Julie
"Satya has turned Santa photos into an absolute art. Her take on the genre is clean, natural, perfectly lit, and delightfully whimsical. We took our daughter to capture her first Christmas, and I was blown away. Not only are the photos beautiful, but the whole experience of going to the shoot is fun, seamlessly professional, and an exciting treat. Also, I'm pretty sure Satya found the REAL Santa." – Liz
"Our pictures are beyond anything I dreamed that a Santa session could be. We got the perfect, smiling photo of our daughter on Santa's lap. A little part of me hopes that she cries the next year, though, because the kids crying shots are so adorable. They look kind of impeccably beautiful yet hilarious – like a Norman Rockwell painting. We are complete Santa photo snobs now, and I plan on taking my family back every year." – Aubrey
Each year, Satya Curcio Photography recognizes a local nonprofit offering birth and postpartum-related services. Their beneficiary for 2019 is the United Indians of All Tribes Foundation's Daybreak Star Doula Program: Doula work is so important, especially for those who are generally underserved. Daybreak Star Doulas is a full-spectrum doula program that serves Alaska Native/Native American, Native Hawaiian, and Pacific Islander communities birthing in King County. They are proud to serve indigenous families in a culturally grounded way by being mentors and educators who empower families to make choices they feel good about when bringing home a new baby. More info at unitedindians.org.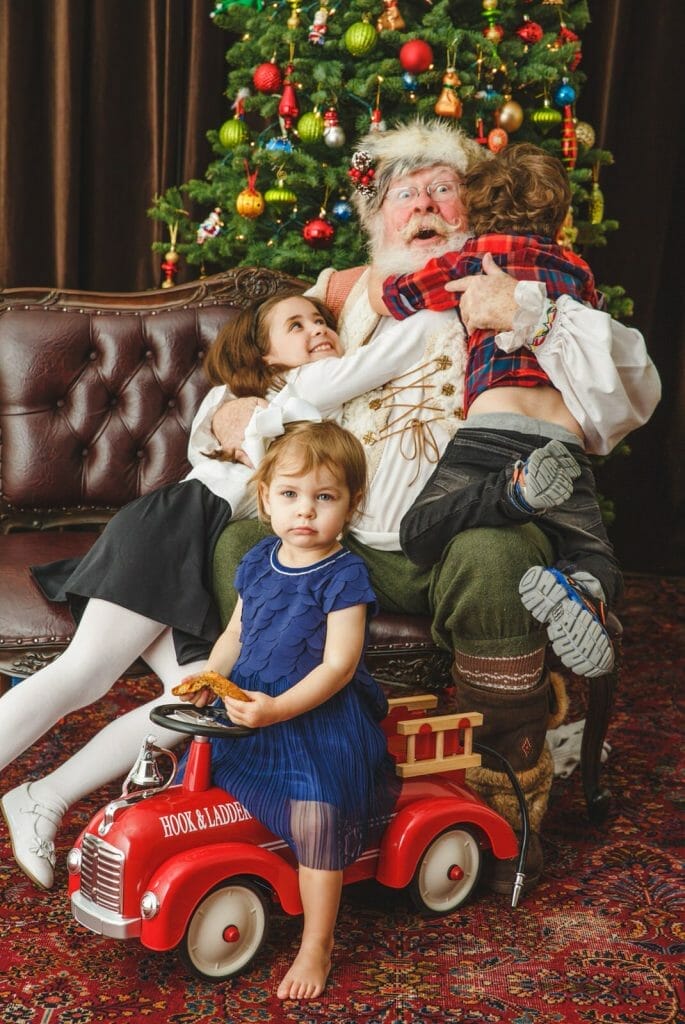 Satya Curcio Photography is offering a special discount for Nanny Parent Connection members…
$75 off the VIP Session with a complete set of digital images
(Regular price: $449 – a savings of nearly 20%!)
Just use this link to book available session times on November 23, 24, 30, or December 1, and enter the code "NPC-SANTALOVE" in the "Your Information" section where it says "Redeem Coupon".
If you can't attend this year but would like to hear about this event in subsequent years, please click here to join Satya Curcio Photography's email list. She often sends out an email right before the event so any late comers can grab up the final spots!
I hope you are able to take advantage of this offer (I know I am!) so that heading out for Santa pictures is a more special and memorable experience for your family….plus, look at those amazing pictures! 🙂