Being a nanny today is not what it was twenty years ago. These days there are so many more resources and ways to connect with other families and nannies!
But by no means does that imply that every family working with a nanny knows about things that are largely considered to be industry standards. It doesn't even mean that every nanny knows about these things!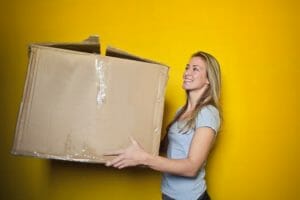 In 2000, I wanted to move to the Seattle area and landed in Bellevue. I had answered a classified ad (!) in the Seattle Times for a live-in nanny position where I provided part-time care for a three year old boy. Beside living in my own suite area that was attached to the garage and having access to their kitchen during the hours their alarm wasn't set, the only thing I received as part of my compensation package was hourly pay. This was a check with no taxes withheld.
Being only 19 years old and this being only my second nanny gig, I was just happy to have a place to live near the college where I attended night classes. I think there was a contract but I can't truly remember if we had one in place beside a verbal agreement. I soon realized that I was scraping by with the pay from the part-time hours and ended up getting a second job at Starbucks.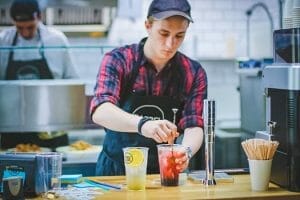 This went relatively well for a while. I was able to work at Starbucks during the hours outside of my regular nanny schedule. But there were definitely some times when I would receive phone calls at work from the mom, telling me that her son was home sick and they needed me to care for him. I felt tremendous pressure from her to leave my work at Starbucks to do so.
I ended up not leaving my job at Starbucks the several times that happened, and I remember calling my mom crying on the phone to tell her how horrible the family was treating me. I certainly never agreed to be "on call" for the family outside of my regular schedule with them, nor were they paying me for that.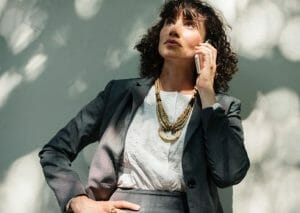 During my time with this family, they did a near-whole house remodel. There were weekends where I would return from a trip and my entire living area would be moved (without me knowing this would be happening). And don't even get me started on how, when the new and larger nanny suite area was completed, they figured what the going rate for rent was for one room and deducted that from my monthly pay.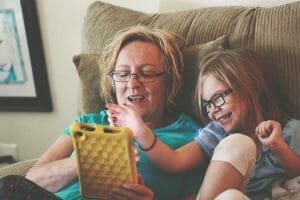 There were also the times they would be gone on a trip and I would lose out on my income from the family that week. Or when grandma would come to stay for an entire month and they really didn't need me to care for their child. I was fortunate that I had a very flexible, additional part-time job with Starbucks – this went a long way in helping to keep my head above the water. But it was a struggle. I really had to hustle to pick up extra shifts. I even had a third, seasonal job at one point.
I'm telling you about my experience with this family because it was truly horrible and honestly no nanny should have to go through that. I'm assuming the family was just uneducated about working with a nanny as I was with being a nanny. But they also usually acted in their own best interest without any consideration for me as the person who cared for their child daily. (And the person who prevented their house from burning down, but that's a story for another time!)
I certainly didn't feel like the family really cared about me.
Oh, how I wish I'd had access to some of the nanny forums back then! I would have realized that I was really selling myself short due to not being well-educated about the industry. And it's fair to assume that the industry has changed and come a long way since then as well.
Each week, I receive numerous questions from nannies or see posts in our Facebook community about the topic of contracts, guaranteed hours, legal pay, sick pay, paid time off and mileage reimbursement. These items are considered basic Nanny Industry Standards. These things should be a standard of every working relationship with a nanny. Let's break down how each of the Nanny Industry Standards work: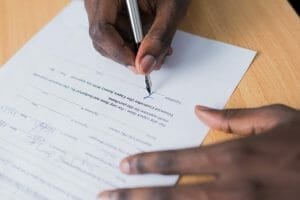 Contract
Non-negotiable, no pun intended. Contracts are a MUST. Even for short-term positions. These should ideally be drafted, reviewed and discussed, then re-drafted with any agreed-upon changes. Having a thorough contract can avoid confusion, hurt feelings, and potentially awkward conversations at a later date. It's an excellent time to hash out all of the details of the position and discuss various scenarios that may arise. If you are in need of a nanny/babysitter contract or nanny share contract specific to Washington state laws and regulations, check out our easy to understand contracts starting at $29.99.
Guaranteed Hours
This is something that nearly every nanny I know of is seeking, and they should. Guaranteed hours should be for the number of hours a nanny works on average. If the typical workweek for a nanny is 40 hours, then they should have 40 hours guaranteed each week. A nanny needs to be able to count on his or her income, and know what to expect each month for their budget. If the family decides to travel, they are taking the nanny's work with them. It's not the nanny's fault that they have no children to care for, right? I have a child in preschool right now, and if we travel while the preschool is open I still have to pay the regular monthly rate.
Sometimes a nanny and their family can discuss and agree upon other duties that the nanny might be open to doing during the time the family is away. For example, if it is within the scope of the nanny's job to help out with keeping kids' rooms organized, then it's possible to have the nanny help out with that while the family is away. The key here is to discuss and agree upon things and write it down in the contract.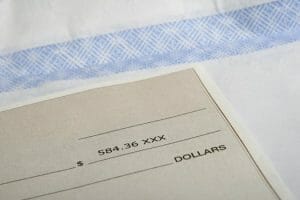 Legal Pay
Do nannies still get paid under the table? Yes. Are there risks involved? ABSOLUTELY! If an employer gets caught paying their nanny under the table, they are liable for back taxes AND hefty fines by the Internal Revenue Service and others. As a nanny, getting paid under the table means that you are not eligible to receive unemployment if you need it, and your documented work history will not be accurate when determining how much in Social Security payments you will receive later in life. Read more about legal pay here.
Sick Pay
This is a new law for 2018. Sick pay is accrued at one hour per 40 hours worked. If you as a nanny are not being paid legally, you are likely missing out on this important benefit. This might seem like a lot of record keeping if you are the employer, but a payroll company like our friends at Growing Numbers Accounting and Bookkeeping can help to track this easily. Any unused sick leave of 40 hours or less must be carried over to the next calendar year. Read more about paid sick leave here.
Paid Time Off
It's typical for a full time nanny to ask for two weeks of paid time off per year. It's common for this to be one week employer choice and one week nanny's choice, but more and more nannies are asking for it to be when they choose. The amount of paid time off requested can increase when a nanny has more years of experience.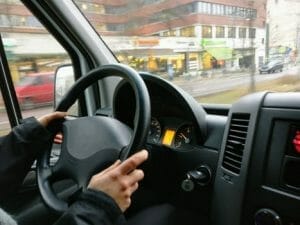 Mileage Reimbursement
This can help to offset the nanny's cost of operating her vehicle while she uses it on the job. MileIQ is a helpful app for easily tracking mileage. The 2018 rate for mileage reimbursement set by the IRS is $0.545 per mile. Any amount you reimburse above this set rate is considered taxable income to the nanny. If you are not reimbursing your nanny for mileage, now is a great time to start! While it is not technically required unless the nanny's cost of operating her vehicle brings her hourly rate below minimum wage, it goes a long way in making your nanny feel well-cared for.
Bonus Industry Standard: Live-In Nannies
I want to cover this area because I was taken advantage of as a live-in nanny, and because I still see this topic come up occasionally. Should you ever "trade" a living space for childcare? I'm not going to pretend to have thought out every situation ever that might apply to such a trade. But I will say usually not. The nanny still needs to have an income!
Having a live-in nanny is a HUGE benefit to the family (they are the ones asking that the nanny live there, after all) and a HUGE sacrifice to the nanny (limitations on guests, always being "at work" even when not on the clock, etc.) The industry standard for live-in nannies is to NOT have room and board deducted from their hourly wage.
As a nanny, working without these industry standards left me struggling to make ends meet and feeling like the family did not care about my well-being. I was fortunate that the next family I worked made it a point to ensure I was compensated properly and felt well-cared for. If you are not providing these things for your nanny, or if you are a nanny who is not receiving these industry standards, it's never to late to implement or ask for these things in your working agreement!