Hi everyone! I'm back with Episode #8 in our series, "Working With A Nanny From A-Z".
In this series, I am going to walk you through the entire process of working with a nanny. From deciding if nanny care is right for your family all the way through how to find, interview, hire and work with a nanny. Basically, everything you need to know from A-Z about the nanny world!
If you missed any of the first seven episodes, click the images below to check those out:
In today's episode, "Episode #8: How To Make A Job Offer To A Nanny – Working With A Nanny From A-Z Series", I discuss how to make a job offer once you have found that perfect nanny! I cover:
When and how to check references. Make sure to ask open-ended questions!
What to include on the written job offer. Don't forget the expiration date!
What to do after the job offer has been accepted
Pro tip: Don't stop interviewing just because you have made an offer to your nanny! You never know if the offer might fall through. Nannies are in HIGH demand right now!
To check out the "Why You Should Never Skip The Background Check" video I referenced, click here.
Check back next week when I drop Episode #9!
Don't forget to subscribe and "ring the bell" on YouTube so that you can be notified when the next episode in this series comes out.
Scroll down to check out the video and I hope you find it useful!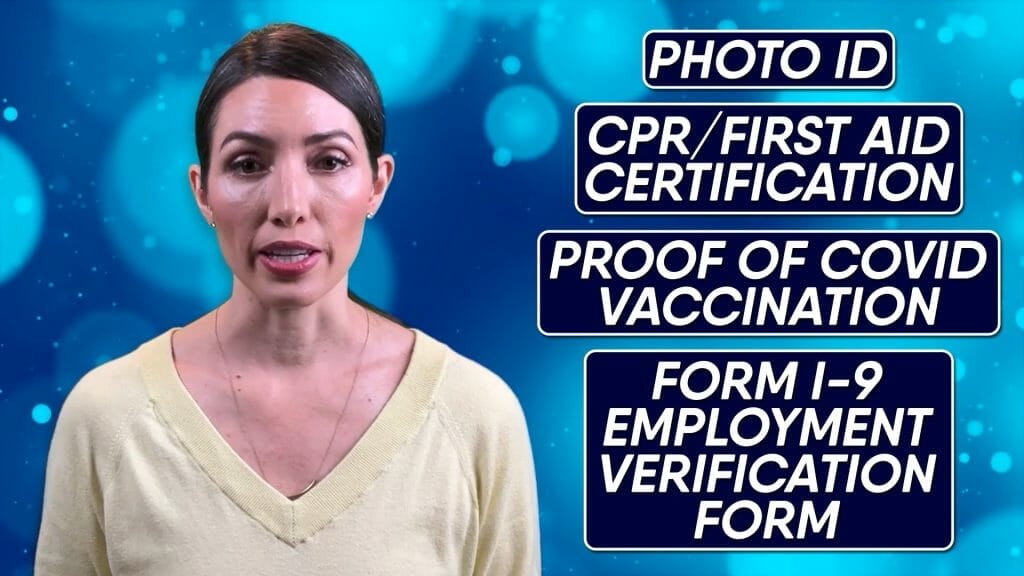 If you found this video helpful, please subscribe on YouTube and share with your friends. Also, please take a moment to check out the other videos we have published on YouTube.
I'd love to hear any comments about how I can improve these videos as well as your ideas on topics you'd like to see me cover in the future. Just comment below!

If you aren't currently a member of our community, we'd love to have you join. Nannies can join our community totally FREE and our Family/Parent memberships start at only $8.99/month!
Don't forget, you can reach me directly via email by clicking here or by calling/texting (425) 243-7032 if I can help you.
A transcript of the video can be found below:
Hi everyone, Laura from Nanny Parent Connection here.
Welcome back to my video series, "Working With A Nanny From A to Z".
So far in this video series, we've covered everything from is a nanny right for your family to how to run a successful nanny search.
In today's episode, we're going to discuss "How to make a job offer to your nanny".
So, once you've found someone you would like to move forward in the process with, someone who you think would be a great nanny for your family, you're going to want to extend a job offer.
A quick side note, sometimes people like to call and check references at a minimum, or maybe just touch base with one reference first prior to making the job offer.
Sometimes people realize that the nanny market can be a hot market, they want to secure that nanny first before moving down in the vetting process. So, sometimes people extend a job offer first and they get confirmation from their nanny that yes the nanny would like to work with a family as well before they begin checking the references. There's no right or wrong way, it's just whatever you're most comfortable with.
One important thing to note is that a lot of the time nannies are really respectful of their references' time. So, they're not going to give their reference information out to just everybody they're interviewing with. They're going to want to be pretty sure that the family's serious about them, and that they're interested in working with the family as well.
So, once everybody's sure about that then the nanny's going to be pretty comfortable with sharing their reference information.
When you're calling to check your nanny's references, you're going to want to make sure to include open-ended questions.
One of my favorites is, "Tell me about your experiences working with this nanny".
That's obviously a very open-ended question and it allows the reference to speak really freely about the time the nanny was with their family.
Several additional questions you may want to cover also include:
"Tell me about the nanny's strengths and weaknesses"
"Would you invite this nanny back to work with you again?"
"Why did your nanny leave the position?"
"How did the nanny take feedback?"
"Did the nanny do any driving on the job and would you consider this nanny to be a safe driver?"
"What worked well or did not work well with this nanny?"
Sometimes I also like to ask the family how they would rate the nanny for safety, organization, communication, punctuality, and common sense.
If you decide to go the route of using an offer letter, please make sure to include the following information:
The date the offer was made

The start date for the position

The schedule for the position including the times of day and days of the week that care is needed

The pay rate for the position, and any additional compensation package items such as guaranteed hours, paid time off, accrued paid sick time, mileage reimbursement, paid holidays, or medical stipend.
Make sure to also include some sort of information about:
How the offer is contingent only upon successful reference and background checks being completed.
The verbiage that I like to include in offer letters states: "This employment offer is contingent upon the successful completion of a background investigation and positive reference checks, verification of current first aid CPR certification and the completion of the employment eligibility verification form, Form I-9 which must be completed within your first three days of employment."
Please make sure to include an offer letter expiration date. Usually, you'll want to give your nanny a day or two, in order to review the offer especially if they're considering any other offers, but that's so they get back to you in a timely manner.
One pro tip I like to recommend is don't stop interviewing at this point.
I know it seems like a sure thing, trust me it's not and I've spoken to numerous families, who get bogged down in this process where they're banking on this one nanny candidate, they're so excited, but then the offer doesn't get accepted by their nanny, and then they're back at square one.
So, make sure that you don't lose ground, that you continue to interview, and continue with your search until the offer letter is signed, or somehow you finish vetting the deal and it is cemented. Just keep that in mind, I've seen it happen so many times so I always encourage parents to keep running your search, even if you're working on an offer with a nanny.
Once your offer is accepted, make sure you run a background check, please don't skip the background check.
If you haven't caught my previous video about not skipping the background check, make sure to check that out. That is a really, really important step, and you should never skip a background check. Watch that video and you will learn why. And this is so important, I know I've covered it before but I'll say it again, any offer you extend your nanny is contingent upon a successful reference and background check process.
So, make sure to include that information somewhere whether you see it verbally, whether it's written in an email, or included in an offer letter. Make sure the nanny knows that those steps need to be successfully completed before you can continue with the offer.
The last piece of making an offer to your nanny and wrapping that all up is to make sure you get the hiring documentation needed for your nanny. This is going to include photo id, CPR first aid certification, proof of COVID vaccination, and the Form I-9 the employment verification form.
Additional documentation may be needed from your nanny in order to set up payroll.
Alright, everyone, that's it for today's video on "How to make a job offer to your nanny".
I hope you found this information helpful, and I hope it helps you to move along in the path of hiring a great nanny for your family. Please join us next time when we cover the ever-important nanny contract.
I will see you back next time. Thank you, bye everyone!