I'm back! 🙂 Hope you had a great weekend! A few days ago, we released Episode #9 in our series, "Working With A Nanny From A-Z".
In this series, I am going to walk you through the entire process of working with a nanny. From deciding if nanny care is right for your family all the way through how to find, interview, hire and work with a nanny. Basically, everything you need to know from A-Z about the nanny world!
If you missed any of the first eight episodes, click the images below to check those out:
In today's episode, "Episode #9: Everything You Need To Know About Nanny Contracts – Working With A Nanny From A-Z Series", I go over the pros and cons of having a nanny contract in place plus I discuss the topics that you want to ensure your nanny contract covers (i.e. sick policy, vaccinations, compensation, etc.).
Pro tip: If you are not located in Washington state and need a contract, feel free to download ours and modify for your local and state laws!
To check out the "What Can Happen If You Don't Pay Your Nanny Legally" video I referenced, click here.
Want to check out the contracts we offer? Click here. We also offer a contract specifically for nanny shares. Find that by clicking here.
Don't forget to subscribe and "ring the bell" on YouTube so that you can be notified when the next episode in this series comes out.
Scroll down to check out the video and I hope you find it useful!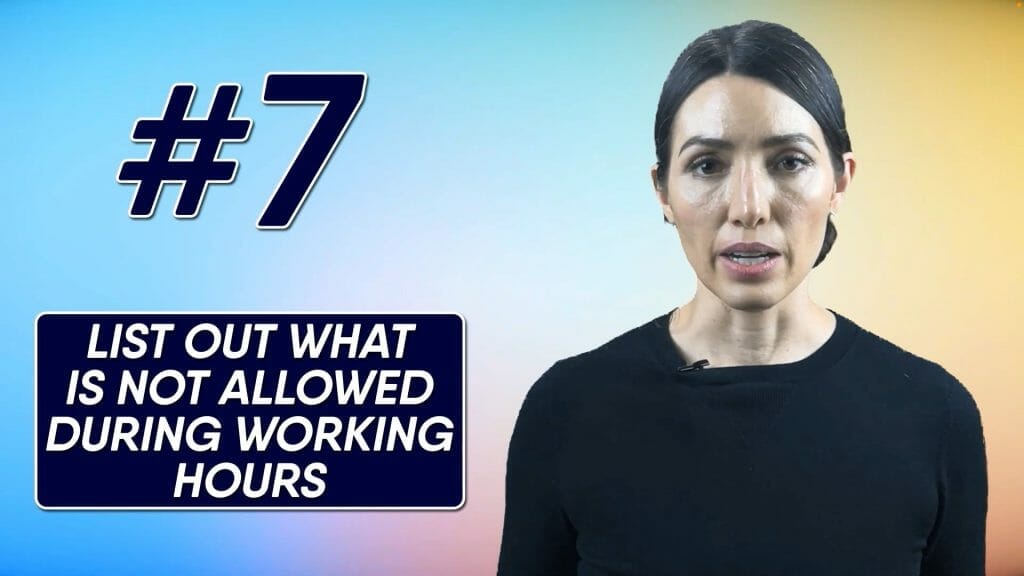 If you found this video helpful, please subscribe on YouTube and share with your friends. Also, please take a moment to check out the other videos we have published on YouTube.
I'd love to hear any comments about how I can improve these videos as well as your ideas on topics you'd like to see me cover in the future. Just comment below!

If you aren't currently a member of our community, we'd love to have you join. Nannies can join our community totally FREE and our Family/Parent memberships start at only $8.99/month!
Don't forget, you can reach me directly via email by clicking here or by calling/texting (425) 243-7032 if I can help you.
A transcript of the video can be found below:
Hi everyone, Laura from Nanny Parent Connection here.
Welcome back to my video series, "Working With A Nanny From A to Z.
So far in this series, we've covered everything from "Is a nanny right to your family" to "Tips for interviewing your nanny".
Today in Episode #9, We will cover everything you need to know about nanny contracts.
So, why is it important to have a nanny contract?
The main reason is to outline the details of the working agreement so that there is no misunderstanding of the day-to-day workings between the nanny and the family.
It also offers protections for the family to ensure that nanny care is being provided in the way that they would like.
It offers protection to the nanny to make sure they know what to expect for the position, and lastly, it helps to shape the parameters of the position for both the family and the nanny.
Many families choose to pay their nannies under the table, and as such, they don't work with a contract.
I do always recommend a contract just so everyone has a clear understanding of all of the parameters of the position. If you're someone who is not paying your nanny legally, make sure to watch this video about what can happen if you don't pay your nanny legally.
And of course, before starting on any contract you will want to familiarize yourself with any of the federal, state, and local laws pertaining to nanny care and becoming a domestic employer.
If you happen to live in Washington state, Nanny Parent Connection has a fantastic contract that was developed by a lawyer that's available to you. It's very comprehensive and easy to follow and it's available on our website for $59.99. Click here to check out the contract – it's currently being used by hundreds of parents and nannies!
If you are not in Washington state, you can of course familiarize yourself with federal, state and local laws pertaining to employing a nanny, and you can put together your own contract. But in this case, just make sure you're following the letter of the law.
You could also choose to hire an attorney to put together a nanny contract for you, This will be your most expensive option. You could also attempt to modify an existing contract, but again, just be aware that you need to make sure you're following all of the federal, state, and local laws pertaining to nanny care.
A nanny contract does not need to be a complex document, but it does need to be comprehensive.
Here are some of the things that I recommend including in your contract.
#1: Make sure your contract contains relevant information regarding names of parties involved, a location where the childcare will take place, and important information such as emergency contact information, in the event that your nanny has an emergency while working in your home.
#2: Outline who the care is for. Be sure to include the names of the children and their ages.
#3: If there are any regular transportation needs such as drop-offs and pickups for school, make sure to include the address of the location, as well as the times and dates those pickups and drop-offs are needed.
#4: Write out a schedule for when childcare happens each week. If it's the same schedule every week, write that out. If the schedule flexes on different days, make sure to spell that out as well. Or if the time shifts or flexes a little bit from day to day, make sure to note that down and outline that information as well.
#5: Make sure you list out any relevant job duties. If it's strictly nanny care, the nanny will be responsible for only child care duties. Make sure you list all duties such as laundry for the baby, washing bottles, taking out the diaper trash if that's needed, restocking diaper supplies. etc. In addition to general care, feeding, daily tidying of spaces used throughout the day, that sort of thing. If there are any duties outside of just nanny care, such as helping with a family laundry per se, that's going to be more of a nanny household/assistant hybrid position. Keep in mind that any additional job duties outside of just child care may warrant a bump in pay as well. So, just be prepared if you want some additional help inside your home that is not strictly nanny care, but maybe help with the laundry or meal prep that may cost you several dollars per hour more. Outlying the job duties is very necessary because it's going to help to avoid any confusion, or hurt feelings down the road.
#6: Make sure to list out if there are any allergies, special needs, or special considerations that need to be taken when providing care for the children.
#7: It's also a good idea to list out what is not allowed during working hours. Some parents ask me if they need to include a drug and alcohol policy, I say absolutely! It doesn't hurt to include more information just in case. Some of the activities you may want to list include smoking, use of alcohol or drugs and cell phone use while driving. It could also include prohibiting the use of curse words during working hours and spelling out that the nanny is not allowed to invite any guests into your home without pre-approval of the parents.
#8: Consider including any certifications that you'd like your nanny to maintain or any vaccinations you would like for them to be current on during the term of the contract. This could include things like being up to date with all recommended vaccinations, if there are any special vaccinations such as the COVID-19 vaccination, make sure you include that. This could also be something like maintaining their CPR/First Aid certification and keeping that current during the term of the employment.
# 9: Make sure you have a sick policy. Figure out what everyone is comfortable with and write down your plan. In particular, you will want to have a COVID-19 plan. Think about what might happen if the nanny or the family travels. Do we want a negative test result before we have reentry back into the working relationship, or what happens if somebody tests positive or suspects they may have COVID? Talk through those scenarios and work out a plan that everyone is comfortable with. This sick policy could also include a safety plan such as health screenings, regular cleaning of high-touch areas in the home like doorknobs, that sort of thing, and it could also have provisions for regular hand washing or handwashing upon entry to the home each day.
#10: Compensation. Absolutely you will want to outline the pay rate. You'll want to outline how pay will happen including how hours are tracked and submitted to the parents, how reimbursements are handled, when and how payroll will happen, how taxes will be handled, and any compensation package information. For the compensation package items, this could include an outline of topics such as paid time off, paid holidays, guaranteed hours, the medical stipend, or any overtime pay.
#11: It's a good idea to outline a rest and meal break policy. So make sure that if you would like your nanny to take their rest break during the children's nap time, you communicate that and outline that in the contract. This could include the length of time of the rest break, this can include information that unless the nanny is able to be completely relieved of being on call for child care duties during that time, they still get paid for that time, things like that. So, think about what a rest break or meal break policy might look like and outline that in your contract.
#12: Consider a confidentiality clause that covers use of photos, videos, taken of family members, and have a social media policy that includes any permissions or restrictions for social media posting.
#13: Include provisions for ending the working agreement. This should include how much notice the nanny and family are required to give one another if they would like to part ways, and what activities or actions are grounds for the nanny's dismissal.
And finally…
#14: All parties should sign, date, and have copies of the nanny contract.
And remember, if you need a comprehensive nanny contract and you live in Washington state, make sure to check out the contract that we have built.
Thank you so much for joining us for this video, I hope you enjoyed it.
If you liked this video and found it helpful, please click the like button, subscribe, ring the bell so that you can be alerted when more of these helpful videos come out next time.
Please join me next week for Episode #10 when we cover, "How to Successfully Onboard Your Nanny".
Thanks, everyone. I will see you next time. Bye!