Hi everyone! Today I am excited to announce the launch of a new series titled, "Working With A Nanny From A-Z".
In this series, I am going to walk you through the entire process of working with a nanny. From deciding if nanny care is right for your family all the way through how to find, interview, hire and work with a nanny. Basically, everything you need to know from A-Z about the nanny world!
Sit back, grab a coffee or tea and let's get started with the first episode where I discuss the different childcare options that are available to you. I cover all options including in-home vs. out of the home care, paid childcare vs. free childcare and everything in between.
Don't forget to subscribe and "ring the bell" on YouTube so that you can be notified when the next episode in this series comes out.
Scroll down to check out the video and I hope you find it useful!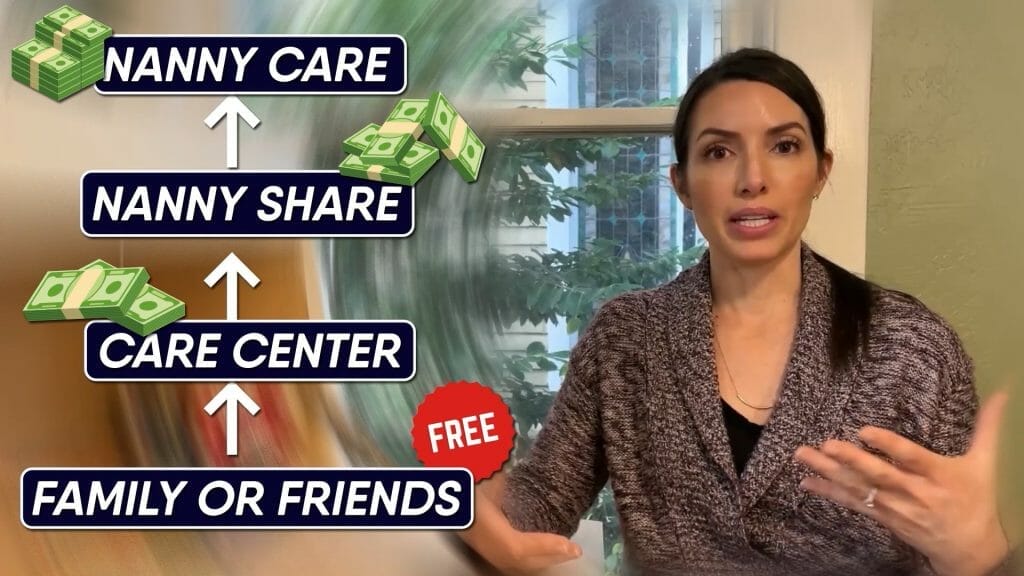 If you found this video helpful, please subscribe on YouTube and share with your friends. Also, please take a moment to check out the other videos we have published on YouTube.
I'd love to hear any comments about how I can improve these videos as well as your ideas on topics you'd like to see me cover in the future. Just comment below!

If you aren't currently a member of our community, we'd love to have you join. Nannies can join our community totally FREE and our Family/Parent memberships start at only $8.99/month!
Don't forget, you can reach me directly via email by clicking here or by calling/texting (425) 243-7032 if I can help you.
A transcript of the video can be found below:
Hi everyone, Laura from Nanny Parent Connection here.
Today, I'm doing the first in a series of videos that will cover everything you need to know about working with a nanny.
You'll find out if working with a nanny is right for you, you'll learn about the different types of childcare, you'll learn about finding a nanny, really everything from beginning to decide if nanny care is the right thing for you, all the way through working with a nanny successfully.
So lets get started with the first episode where we begin our journey by discussing, "What Childcare Options Are Available To You?"
Some of the lucky families out there may have a family member or a friend who can help care for your child for free or for a little cost, what a great option right?
You already have a relationship with them, you trust them, all of those things. So, that is a wonderful option, of course, but not everybody has that option!
Some parents use childcare centers.
Oftentimes, this is something you want to get on a waitlist for or go start touring as soon as you know that you need childcare in the future. In many cases, while you're pregnant or if you're in some of the big urban centers, I know it can be a little bit less crazy in some other areas. But, I hear all the time about parents getting on the waitlist without knowing if it will work or not. It's just a lot to navigate because in some cases you have to tour the facility and pay a fee to get on the waitlist without any assurance that the childcare center has a place for your child.
So, find out from friends and neighbors what the landscape is for childcare centers near you and if that's something that you're considering: Do your research early, find a care center that has a philosophy that is a good fit for your family values, maybe the location is important, maybe somewhere close in your neighborhood or maybe you're willing to travel a little farther out for a different type of care facility.
Now, I know that with COVID, a lot of those care facilities didn't make it or are struggling to stay afloat. The ones that are still open are experiencing staffing shortages which means they can't care for the same capacity of children they could before.
Some are also operating at reduced staffing as a result of needing to keep their groups smaller, some are also trying to keep the number of children in the facility smaller as a result of COVID so that they can do things like spacing, accommodate outdoor needs, that sort of thing.
Also, I know some families are on those waitlists for daycares and often, don't get a spot by the time they need childcare to start. If that's looking like that's the case, it might be a great time to switch toward considering nanny share care.
A nanny share is when a nanny comes and provides care for two families. Usually, either one family will host entirely or they will split hosting duties. A nanny share is not a nanny bringing her own child along, that is not a nanny share, that is just a nanny bringing her own child along!
A nanny share usually occurs between two families where you split the cost of the nanny which is a nice option because you end up paying about two-thirds to three-quarters of the nanny's typical one-child rate per family.
Keep in mind, nanny shares are most effective in urban centers where the two families and nanny live close to one another. For those parents in rural areas where long commutes and travel time are the norm, nanny shares might not fit the bill.
If a nanny share won't work, you could also be considering hiring a nanny for your kids.
Nanny care is great because it's highly individualized care but it's also the most expensive form of care.
I kind of started at the bottom and I worked my way up as far as affordability goes: family/friend care, childcare centers, nanny shares, and nanny care.
And of course, things start to add up, nanny care being the most expensive type of care, there's a wide range depending on the number of children you need care for, the type of job duties, you have involved in the position and then also the experience level of your nanny!
Lots of things to consider there with nanny care but just know that that is going to be the most expensive form of childcare out there.
Some families are aware that with care being so expensive and having to dedicate a huge portion of your income from your job to childcare they just decide, "Hey, I'm going to take a few years off or reduce my hours so that I don't need to pay for quite as much childcare".
Being a stay-at-home parent is another option that does come with a cost and a trade-off. Some parents do decide that it makes more sense for them to stay at home instead of paying for someone else to care for their child throughout the day. But keep in mind that your career may suffer down the road.
Alright, that's it for the first episode in the series "Working With A Nanny From A-Z".
In my next video, I'm going to be reviewing budgeting and the cost of each type of childcare solution.
Thank you, everyone, bye-bye!