It's Laura back with the second episode in our new series, "Working With A Nanny From A-Z".
In this series, I am going to walk you through the entire process of working with a nanny. From deciding if nanny care is right for your family all the way through how to find, interview, hire and work with a nanny. Basically, everything you need to know from A-Z about the nanny world!
In the first episode, I discussed the different childcare options that are available to families.
In today's episode, I break down the costs of each of those childcare options so that your family has a good idea of how much each option will cost annually.
To check out the "How Much Does Nanny Childcare TRULY Cost?" video I mentioned, click here.
To learn more about our Last Minute Care Service, click here.
Don't forget to subscribe and "ring the bell" on YouTube so that you can be notified when the next episode in this series comes out.
Scroll down to check out the video and I hope you find it useful!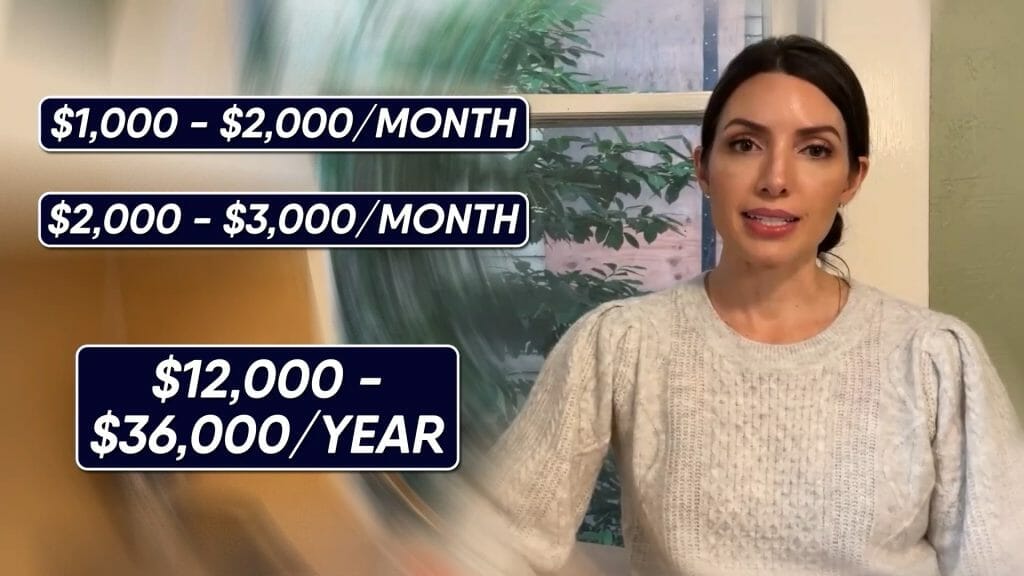 If you found this video helpful, please subscribe on YouTube and share with your friends. Also, please take a moment to check out the other videos we have published on YouTube.
I'd love to hear any comments about how I can improve these videos as well as your ideas on topics you'd like to see me cover in the future. Just comment below!

If you aren't currently a member of our community, we'd love to have you join. Nannies can join our community totally FREE and our Family/Parent memberships start at only $8.99/month!
Don't forget, you can reach me directly via email by clicking here or by calling/texting (425) 243-7032 if I can help you.
A transcript of the video can be found below:
Hey everyone, Laura from Nanny Parent Connection here. Welcome to Episode #2 in my series, "Working With A Nanny From A-Z".
Today's episode is titled, "Can You Afford A Nanny?". This is an important topic that I find myself discussing with families on a daily basis.
Nanny care is the most expensive form of child care out there.
Working with a nanny is considered to be a luxury by some, and the cost is going to depend on where you live. If you live in a major metropolitan area, the cost of care is going to be way higher than if you hire a nanny in a more rural area.
With nanny care being the most expensive form of child care, just underneath that and slightly less expensive is going to be a nanny share, followed by child care in a daycare/montesorri, or an in-home daycare.
Finally, the least expensive form of childcare is "family or friends" care where a family member, friend, or neighbor can help you out with childcare. In most cases, this type of care will be free or at a greatly reduced cost compared to nanny care or daycare centers.
Let's talk details about nanny care. When working with a nanny, it's not just the hourly rate of the nanny to consider. Nannies around major metropolitan areas are often professionals and they're looking for compensation packages. So, it's the whole compensation package that you need to consider.
What is a standard compensation package for a nanny?
Well, that's going to include two weeks of paid time off (vacation), paid holidays, guaranteed hours, accrued paid sick time, mileage reimbursement, and also for some nannies, a medical stipend.
I recently published a blog post about the true cost of nanny care, where I discuss all this and break it down. It can cost around $60,000 to employ a nanny for one year. That's the all-in cost that includes the hourly rate, benefits, paying for backup care, nanny appreciation, paying for your contract, your background check, and everything in between.
So, $60,000, that's a big chunk of money right?
And it can go up from there depending on what your nanny's hourly rate is and depending on what their compensation package looks like.
If you would like to check out that video about the true cost of nanny care, please click here. This video is great for budgeting!
So, with a nanny share, you're going to pay about two-thirds to three-quarters of the nanny's regular one-child hourly rate per family.
That's going to reduce the cost of care dramatically, but it's still going to be pretty expensive. So what that means is, if you're a single-family employing a nanny and it costs $60,000 for a year to employ your nanny, if you're a participating family in a nanny share where each family has one child it's gonna cost around $40,000 per year.
It's still a big chunk of money right?
Your next option is going to be a care center or in-home nanny care (where the kids go to the nanny's home).
Now again, based on where you live that could be $1,000 to $2,000/month, it could even be $2,000 to $3,000/month depending on the exact hours you need. Of course, that is dependent on the location, number of children, the type of care that your child is receiving, etc.
Care centers or in-home nanny care one of the least expensive options out there followed only by family or friend care.
One thing to keep in mind with family or friend care is that if your family member or your friend cancels last minute, you're still going to need to factor in and budget for backup care.
Maybe you can take time off work, if so, great! Maybe you need to look for a last-minute care or backup care service in your area.
If you're in the Seattle area, Nanny Parent Connection has a fantastic backup care service which we call our Last Minute Care Service. Learn more about that by clicking here.
If you're in a different area, of course, check out backup care resources in your area.
After going through the cost of all these different kinds of childcare, you can see that nanny care is the most expensive and can cost upwards of $60,000 annually If you're in a major metropolitan area.
Sometimes, the cost of childcare and paying someone else to spend their days with your child doesn't really add up economically, when you're giving such a large chunk of your paycheck to a care provider.
So, a lot of families choose to have one parent stay home for this reason. If that's the case for you, being a stay-at-home parent for a few years might be your best option.
Alright, that's it for Episode #2. "Can You Afford A Nanny?".
If you liked this video and you found it was helpful, please click the like button, subscribe, ring the bell so that you can be notified when more of these videos especially Episode #3 come out.
Thank you so much for joining us today, I will see you next time. Bye, everyone!