Long Term Update
We have been using the Vusee Universal Flat Baby Monitor Mount every day for nearly two months now and we still love it! With the special mount up high on the wall, we can keep a close eye on our babies and watch them in their cribs. Since they are able to roll over now, being able to see them clearly on the monitor gives us extra peace of mind. I also tested the camera mount and everything is still mounted to the wall securely.
Nanny Parent Connection members can purchase this product at a 20% discount with the code that I posted to our Facebook community at www.vusee.co/shop. Get a better view inside your baby's crib today!
Does the view from your baby monitor look like this? Read on for a product review that will solve your video baby monitor location woes!
I requested this product and it was sent to me free of charge. Opinions expressed here are my own.
Here is the problem we have been dealing with ever since our first child was born: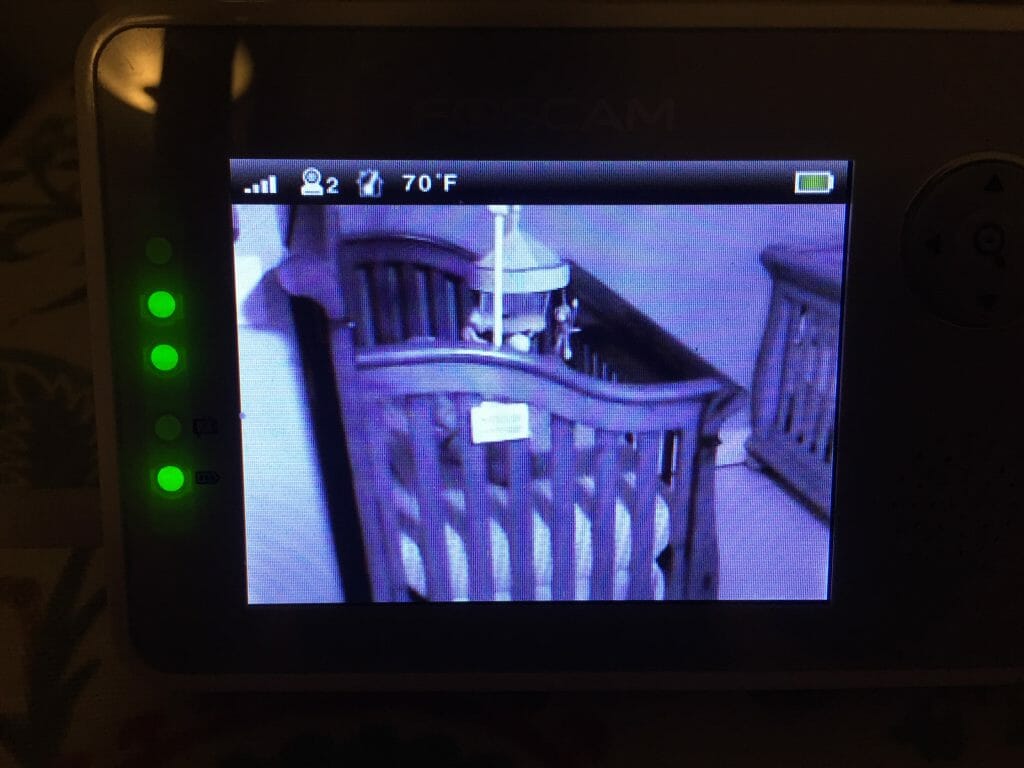 We can barely see our sleeping babies!
Obviously, I want to be able to see my babies with a video monitor when they are sleeping (that's the point, right?). The problem I always seem to have is that the edge of the crib is a terrible place to put the camera, but that is where I would get the best picture. The next best place to put it – usually on a dresser or a shelf that's across the room – gives me a terrible view of the inside of the crib.
This is why I was so excited to try out the VuSee Universal Baby Monitor Mount! This handy gadget promised a fast, easy installation and the best angle for my baby monitor camera. For only $14.99!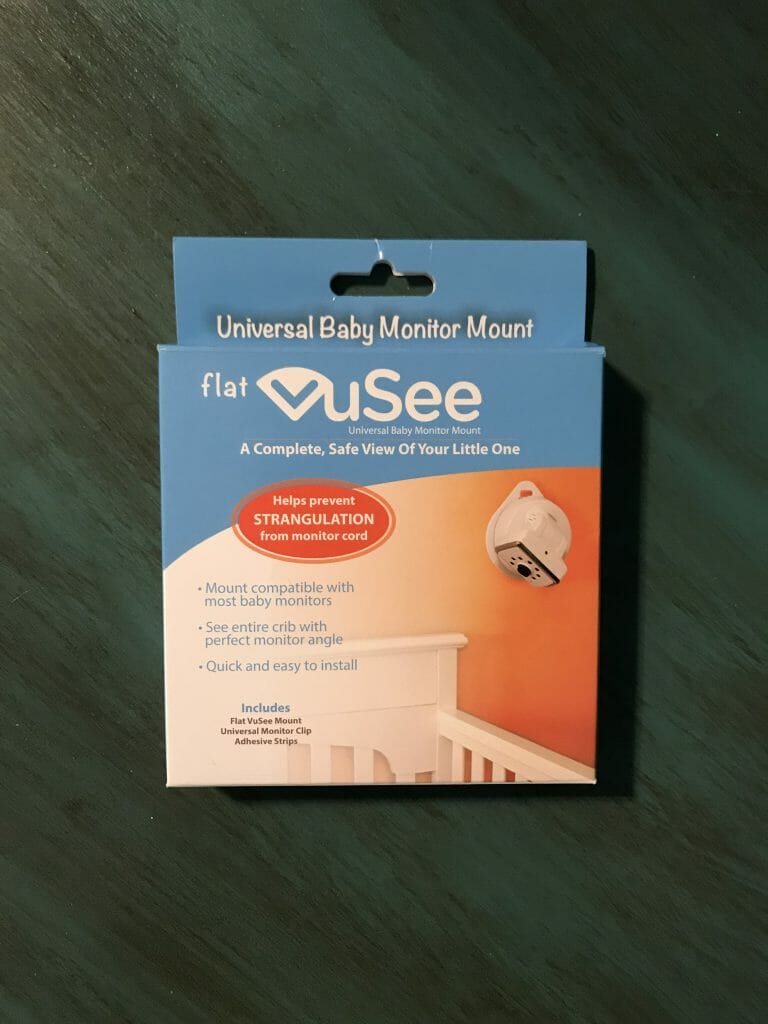 I came across this in my online travels (I couldn't say exactly where in the fog of being a mom to newborn twins but likely while looking at different baby products) and was immediately intrigued.
The VuSee Universal Baby Monitor Mount is one of those things that is so simple and so necessary that my first thought was, "Well of course!" I knew I needed it in my life.
I reached out to the company and they sent me both the Corner Monitor Mount and the Flat Monitor Mount. We live in a craftsman home that's over 100 years old and the roof line in the nursery is a little unique. I was unable to use the corner mount as a result, but the flat mount worked well for the room.
Here are my thoughts:
What's in the Box
Included in the box are the wall mount, the monitor mount clip, adhesive strips to stick to the wall and the monitor base, and instructions.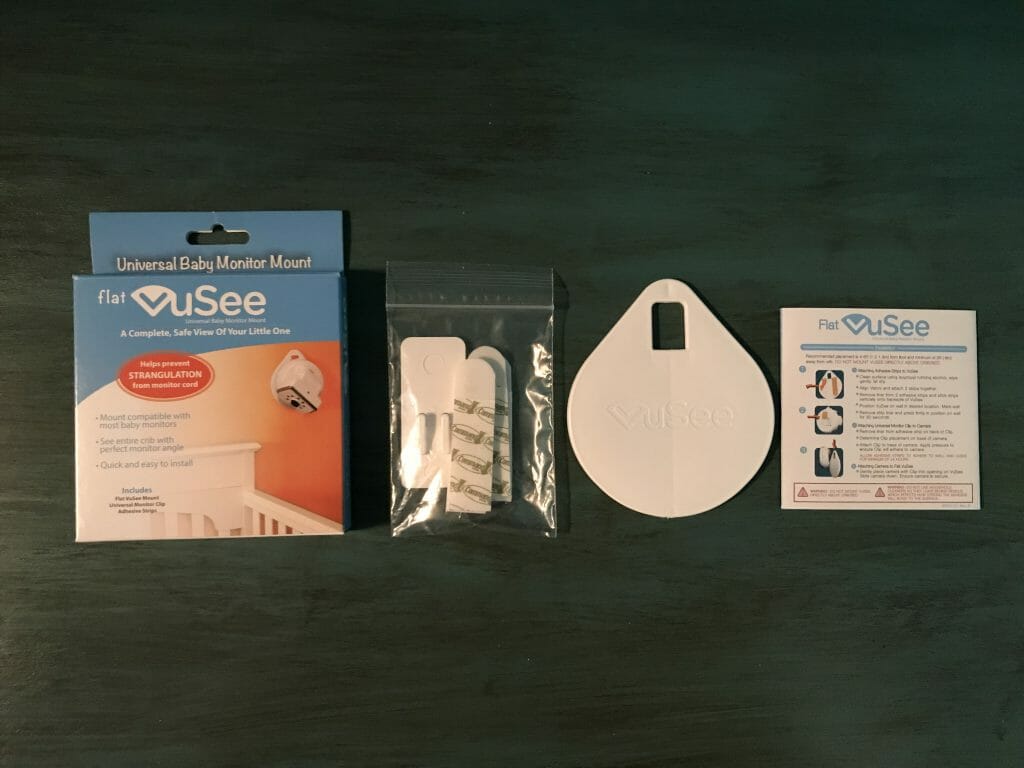 Set Up
First, here is a picture of how our baby room is set up: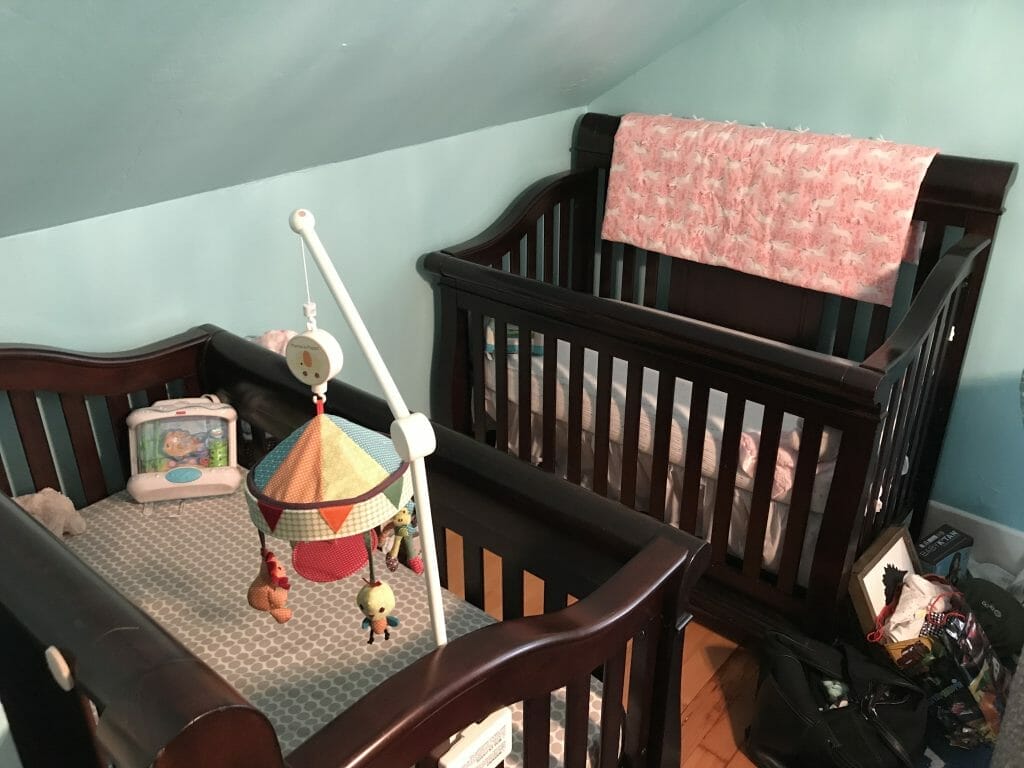 Prior to installing the VuSee Universal Monitor Mount, we had our Foscam Baby Monitor (which is a great video baby monitor by the way – battery life is a bit short though) sitting on a shelf on the right side of the above picture.
VuSee advises mounting the monitor mount about 4-6 feet off the floor and at least 3 feet away from the crib. They recommend against installing it above the crib. Honestly, the hardest part of setting this up was figuring out where to put it with our crazy roof lines.
Because of the roof lines, the only place for us to put this up was above the crib. We pulled the crib out about 10 inches just for safety in the unlikely event the unit comes off the wall for any reason.
Putting the VuSee Universal Monitor Mount up was easy and only took about 10 minutes!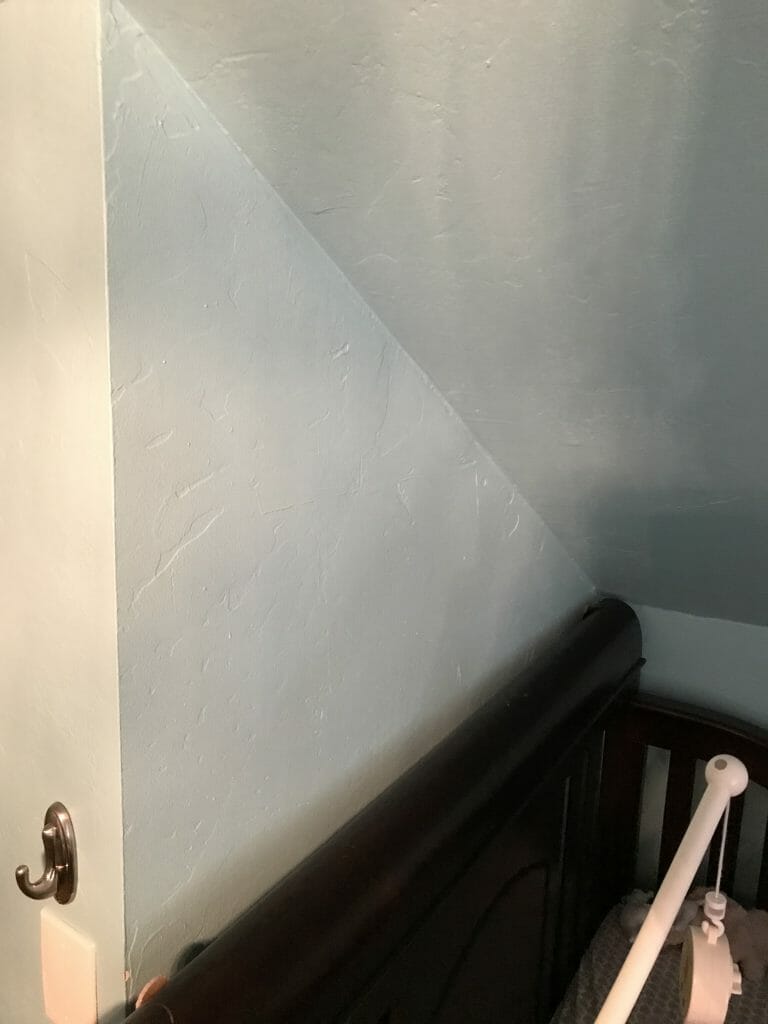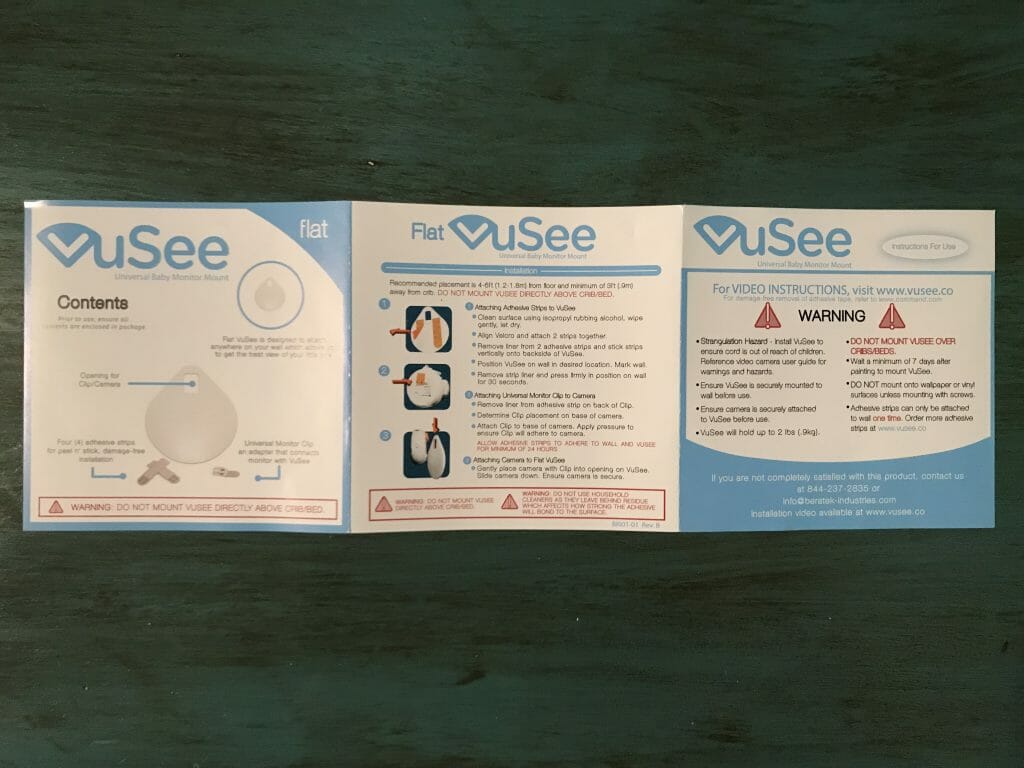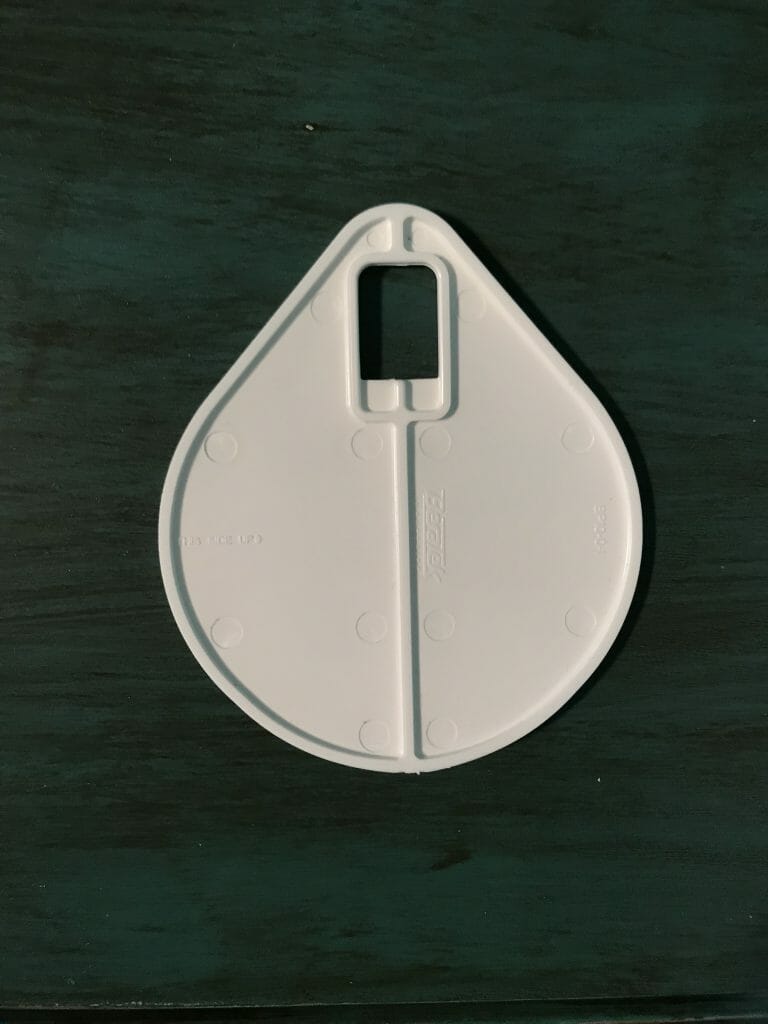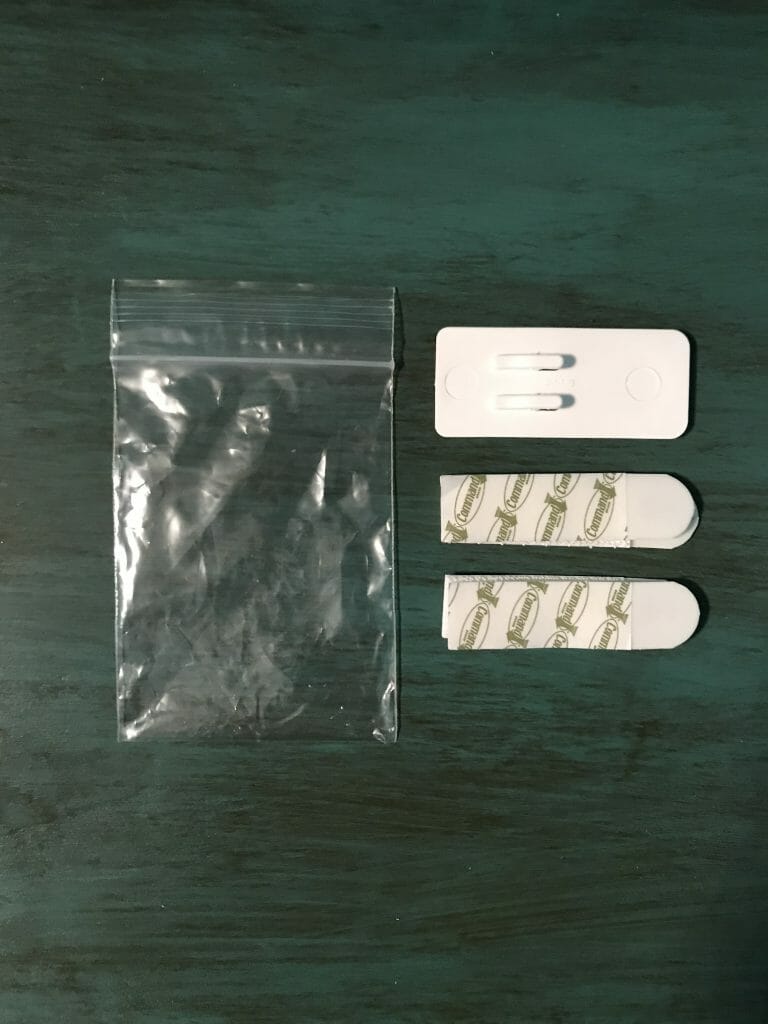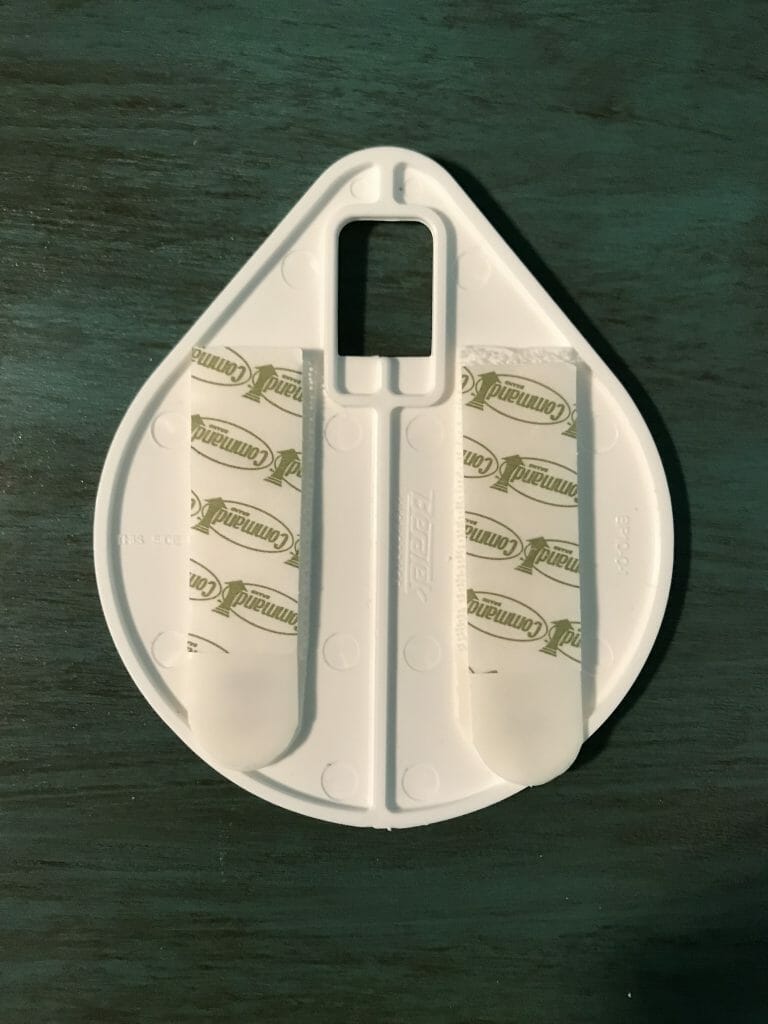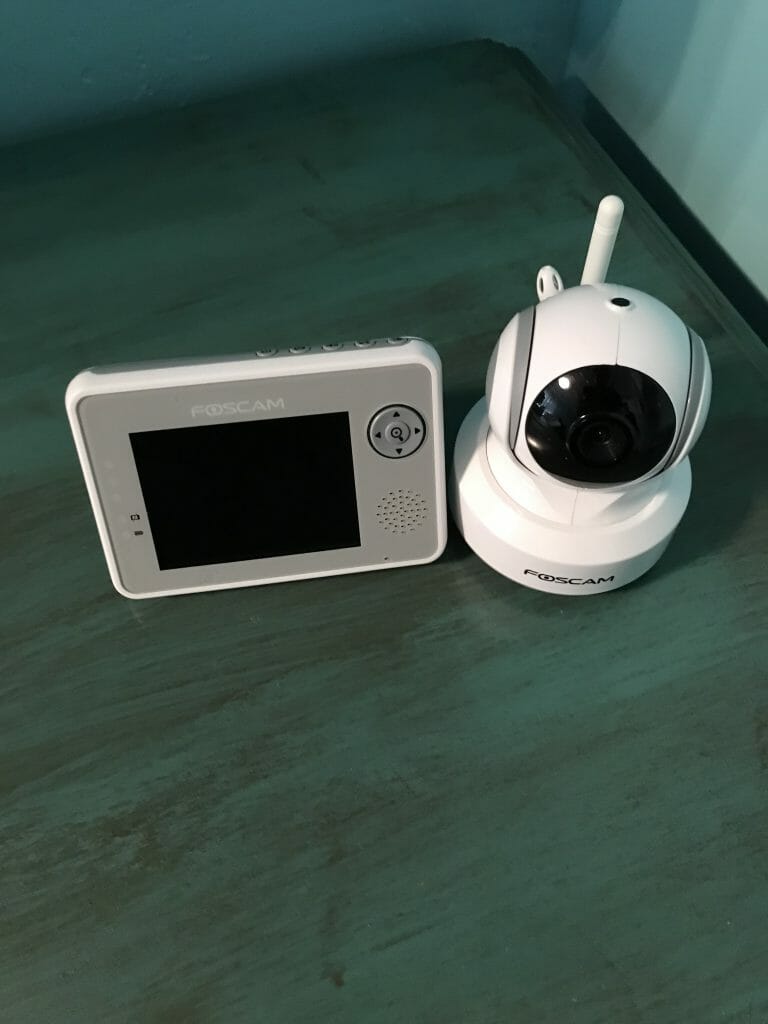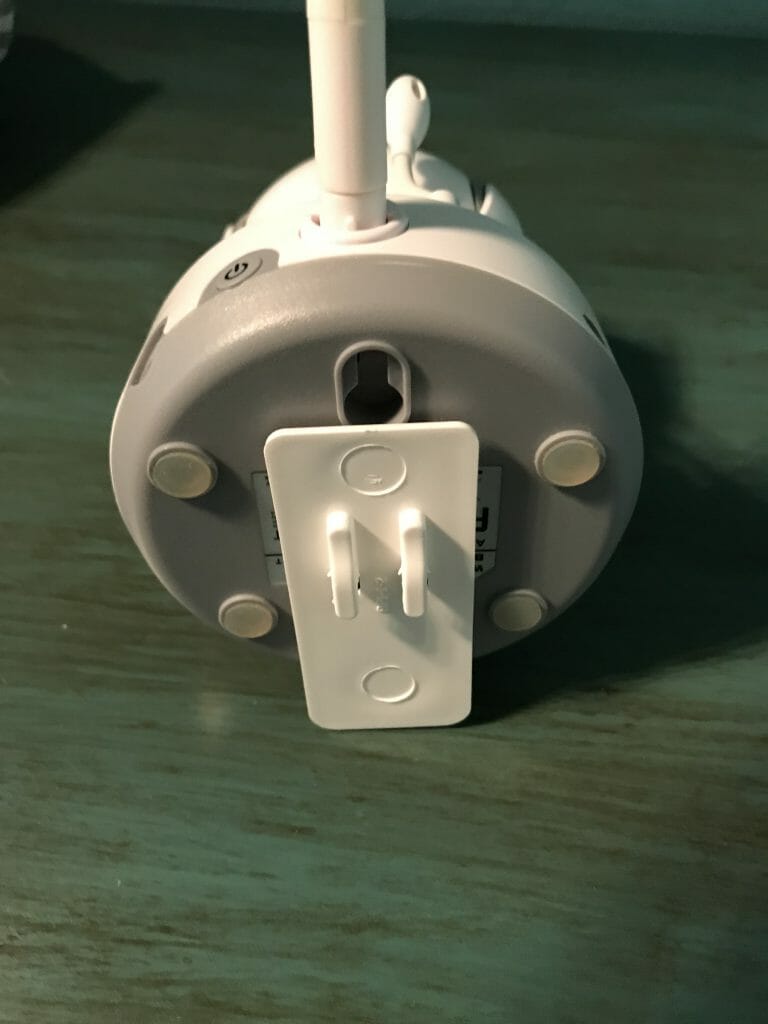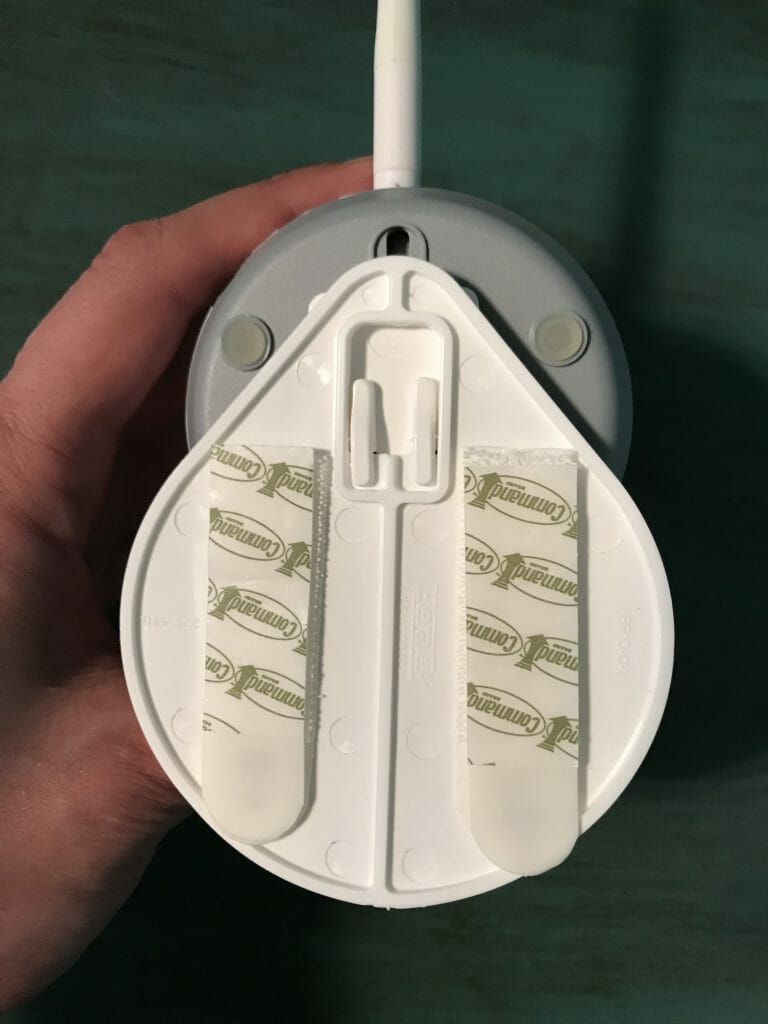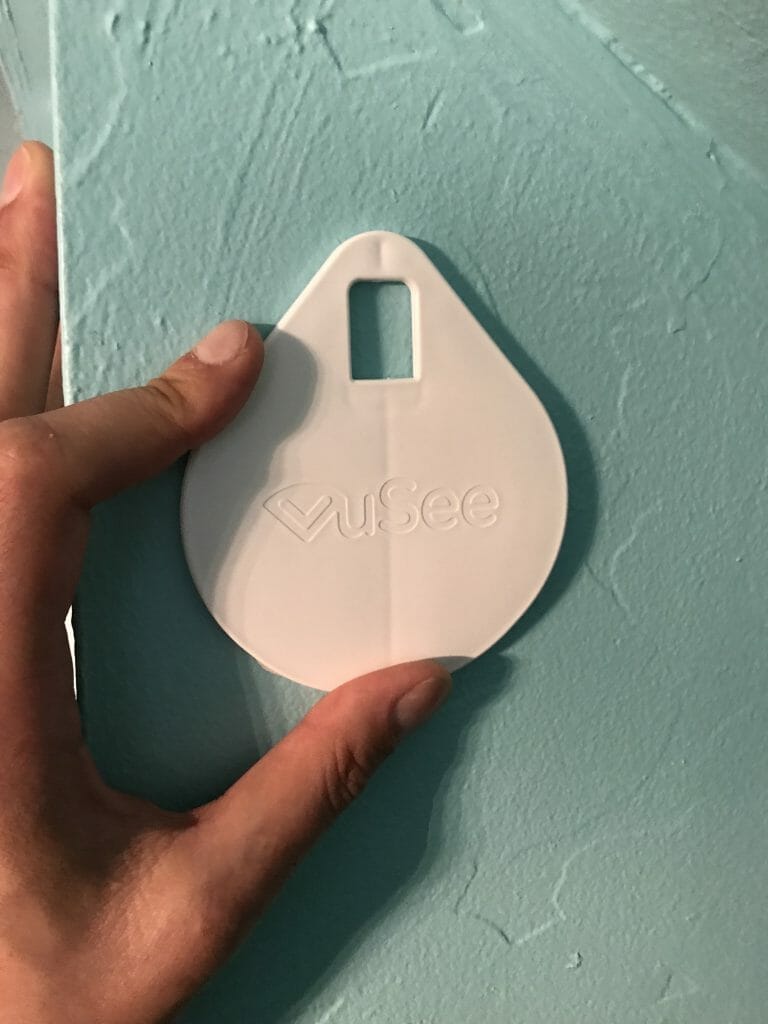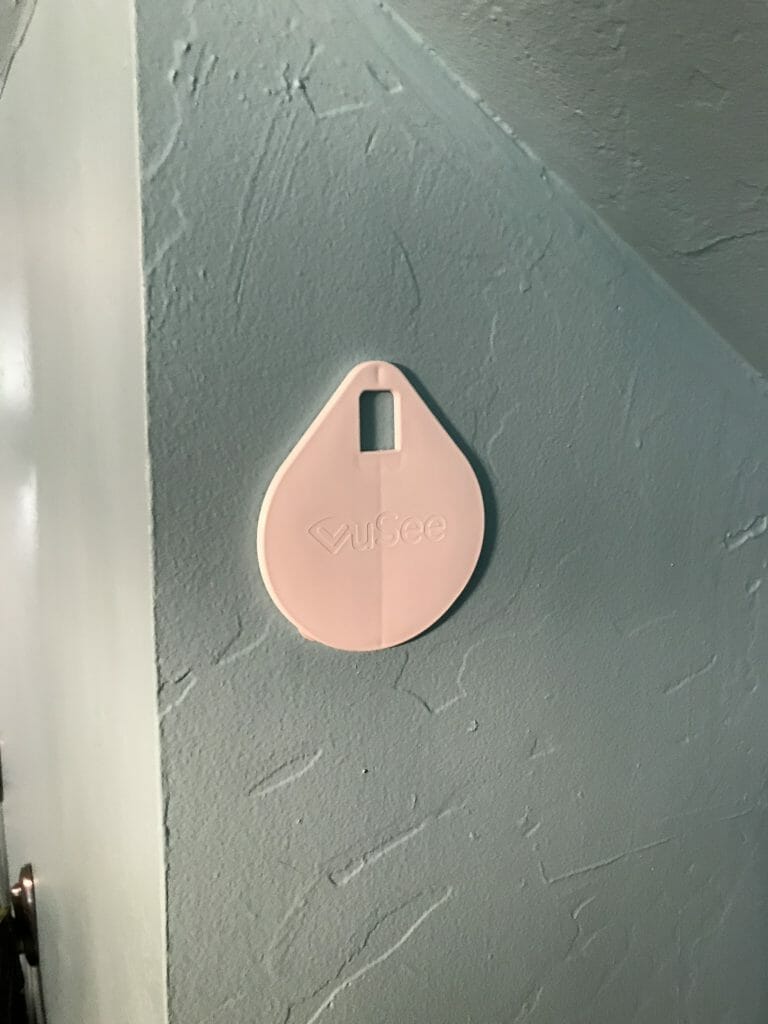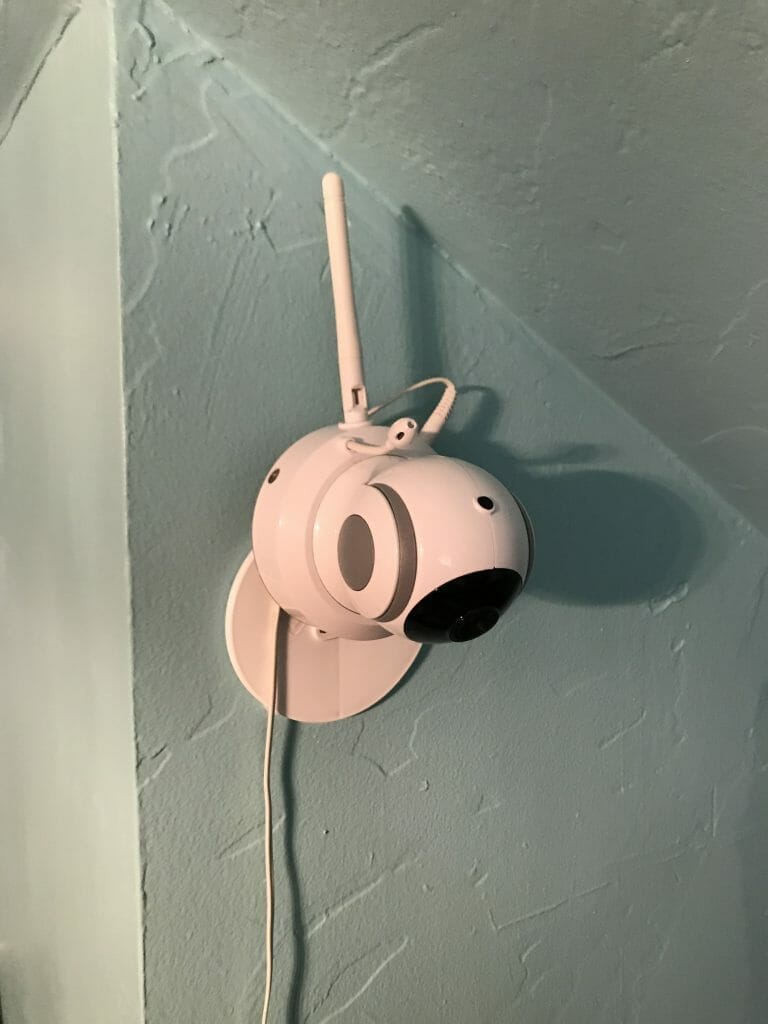 Using the VuSee Universal Flat Baby Monitor Mount
Now that the baby monitor was installed in it's new location – I was excited to test it out….here goes!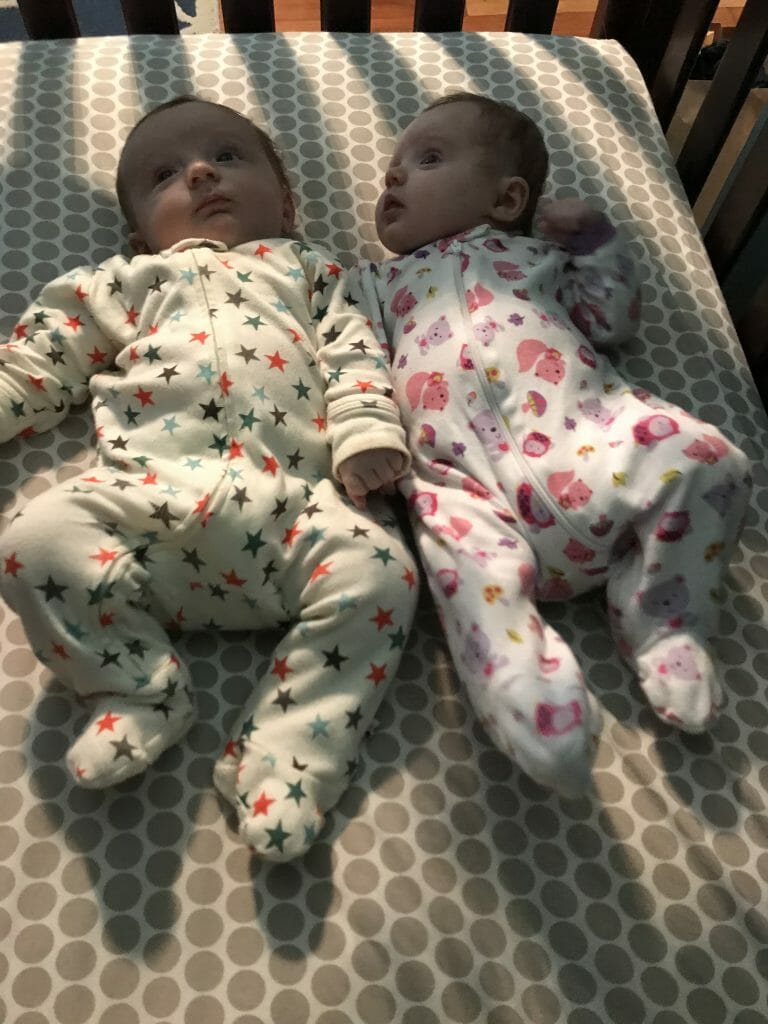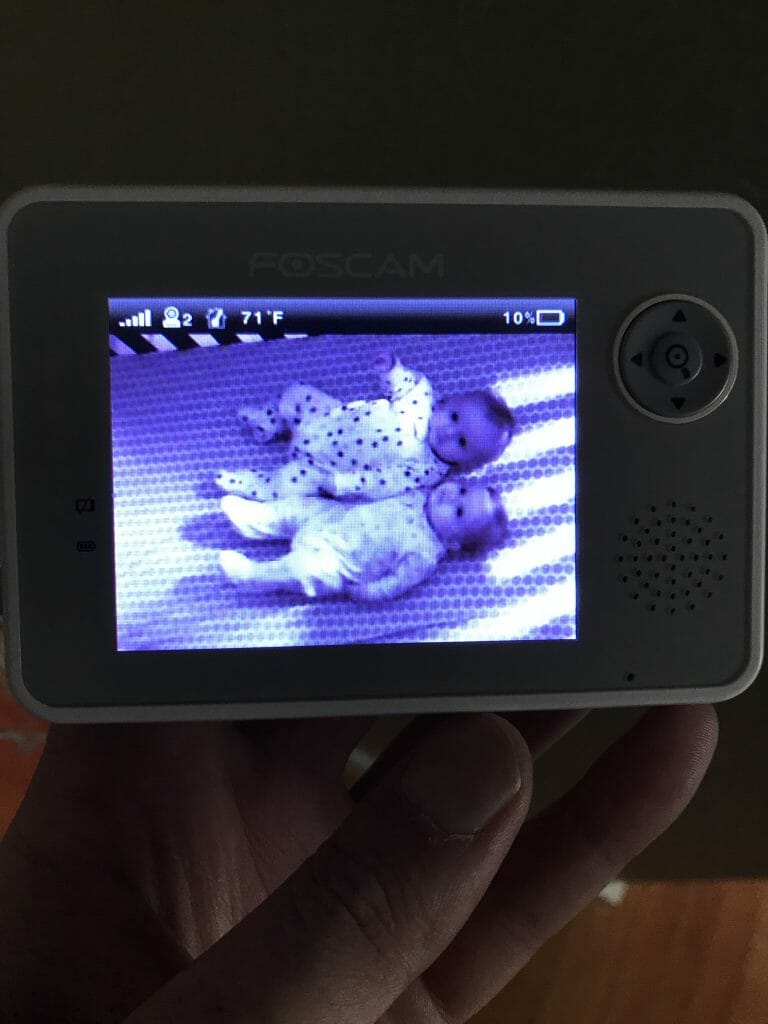 I have been leery of allowing the twins to sleep in their cribs because I couldn't see them well. Now that I could visually monitor them, I set a goal for them to sleep in their cribs that night. Hours later the babies were placed in their crib and for the first time in weeks I sleepily crawled into my own bed.
Then, something magical happened…they slept in their cribs most of the night!
I know that this has nothing to do with the new baby monitor location, but now I have piece of mind since I have a clear, detailed view of what they are doing!
Conclusion
I recommend the VuSee Universal Baby Monitor Mount if you use a video baby monitor and can't see inside the crib well with where your camera is currently installed. It was quick and easy to install and significantly improved my ability to see my twins inside their crib.
I thank the collective clever moms and dads of the world for inventing products like this! It has helped give me more peace of mind when my little ones are in their cribs and I have been getting more restful sleep because of it.
Want to purchase this product? I worked out a special discount for Nanny Parent Connection members with VuSee. Login or Signup to see the coupon code for 20% off!