The husband takes our kids to Carkeek Park several times a week during the summer to run around, climb on the playground equipment, and dig in the sand. All of our little ones are fascinated by the freight, Sounder and Amtrak trains that go zooming past several times per day. So he came up with a novel idea: a train ride for the kids! Read on to hear about their adventure…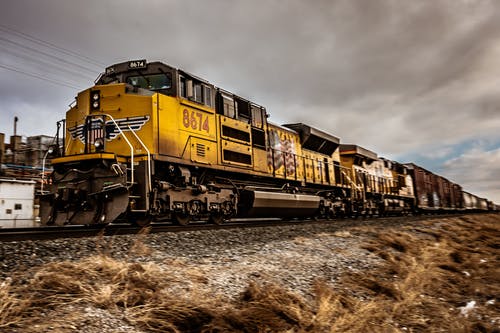 Laura is correct – our kids are absolutely fascinated by trains. So I decided to take them on a train ride! Given the fact that our twins are two years old and still require a nap in order to prevent insanity and meltdowns, my #1 goal with this train trip was to have it last no more than three hours "door to door". Also, I didn't want to spend an arm and a leg on tickets.
Unfortunately, we are a bit limited in our area with passenger heavy rail service. We're stuck with either Amtrak or the Sound Transit Sounder which runs from Everett to Lakewood.
Amtrak
Proposed Route: Everett to Tacoma
Being a native of Seattle, I can recall from an early age hearing adults speak pretty poorly about Amtrak and its service. While I have never ridden an Amtrak train before, I do hear from friends/family that the service is much improved although you do need to be aware of delays and service interruptions.
My initial thought was, "Hey, let's jump on an Amtrak train from Everett to Tacoma and then come back". Yeah….that didn't happen. Here's why:
Continue reading "Riding Link Light Rail with the Kids: The Best $6.50 Spent!" →