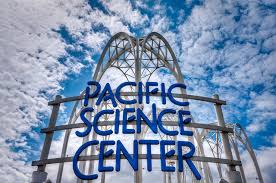 Member Discount Alert
Discounted Summer Camp Offer from the Pacific Science Center!
Save $30 When You Register for Summer Camps in June
Summer is less than three weeks away – have you made your childcare plans for the end of June? Keep your child engaged and learning this summer in Pacific Science Center's Camps for Curious Minds!
Use the special promo code to receive $30 off when you register online for any camp during the week of June 25-29. Spaces available in Seattle, Bellevue and Kirkland for kids in grades Pre K to 8th grade.
There is something for everyone! Check out this link to see the schedule and other details.
Valid on new purchases only. Cannot be applied to a previous purchase.
Members – for instructions on how to redeem,

click here!
Not a member yet? Sign up today! Memberships start at $2.99/month for care providers and $8.99/month for parents. Click here to sign up!