I love fall in Seattle. I always look forward to the rich fall colors outside and even the rain and cold weather – another reason to drink warm beverages all day long!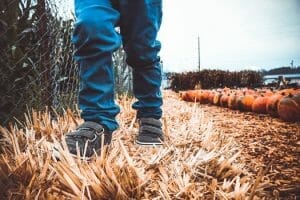 I enjoy the excitement that comes along with the holidays, and creating special memories with my family by partaking in the numerous seasonal events in our area.
One of our favorite events is a visit to the pumpkin patch to tromp around and locate the blank canvases for our children's vivid imaginations.
Every year, we seem to find ourselves going to a different patch. Some are pretty basic while others have tons of activities like tractor rides, corn mazes, and haunted barns.
Over the past week, I built a map of pumpkin patches in our area for you to explore with your friends and family! This is by no means an exhaustive list, so please comment below if there is a fun event or destination that you would like to see added to the map.
Nannies – don't forget that most of these patches are open during the weekdays. Great activity for one of the upcoming sunny afternoons we are scheduled to have!
If you are using a mobile device, use two fingers to move the map or zoom. Press and hold over a marker to see the address. Click any of the markers for more information and ENJOY!
Map is now out of date has been removed
Stuck on a daycare or montessori wait list? Still looking for that special nanny?
Join our community today! Memberships start at $2.99/month for care providers and $8.99/month for parents. Click here to sign up!