Roo's World of Discovery is partnering with Nanny Parent Connection for the next two months to offer our members a 25% discount on drop-in passes or a monthly membership! If you're tired of taking the kiddos to the same old places, here is a great opportunity to try something new.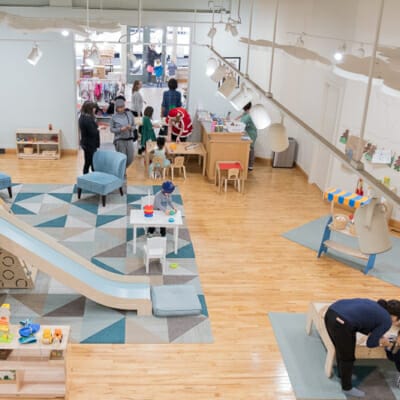 Roo's World of Discovery is located at 108 Central Way in Kirkland, WA. If you are located in Seattle, it's worth the drive to the Eastside! Curious? Read on to learn more about this fantastic play space!
Roo's is a Montessori-inspired, inclusive play place for all children. Children who may benefit the most from this space, especially if taking advantage of special low sensory hours (reservations required – limited to a small number of children), include children with developmental or physical delays/disabilities, children who are medically fragile, have sensory processing disorders, or who are receiving physical or occupational therapy.
In addition to open play, Roo's World offers many activities. These include circle time, low sensory hours, holiday parties, art, and sensory play. For a complete list of actives, click here. You can find the calendar of events here.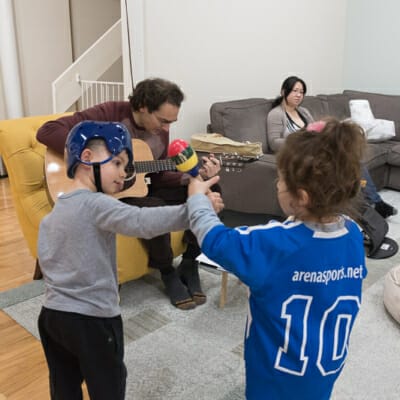 Monthly passes gives you anytime access to the play space and all activities (unless indicated otherwise). Play space memberships include:
Unlimited access during open hours

One complimentary coffee or tea at each visit (per family)

15% discount on private events during the current membership period

5% discount on most retail items in boutique

Waived registration fee for co-working space/childcare

An amazing community of parents and families
Roo's World has worked hard to become your "home away from home." They have put a lot of thought into making it an easy, comfortable place to spend time. Amenities include:
A changing table (and extra diapers/wipes, if you need)

Bumbo chairs in the restroom, so you don't have to worry about your little one crawling away

Step stools for your toddler to easily wash his/her hands at the sink

Socks for purchase in case you forgot yours!

Quiet music in the background to inspire your child's development

A calm and relaxing ambiance that encourages peaceful playful learning

A space to bring all of your children – even your newborns with a Baby Bjorn bouncer to free up your hands to play with your older ones

Snacks or a fresh cup of coffee or tea – we all know what it takes to keep up with our little ones! The first one is on them, if you're a member, and everything is available for a nominal price

A nut-free zone to keep our little ones with allergies safe

A Montessori-inspired play and learning environment at a fraction of a typical annual Montessori school tuition

An eco-friendly environment

Daily cleaning with green cleaning product and daily sanitation of toys

A boutique featuring eco-friendly toys and books for babies and children, as well as products for pregnancy and motherhood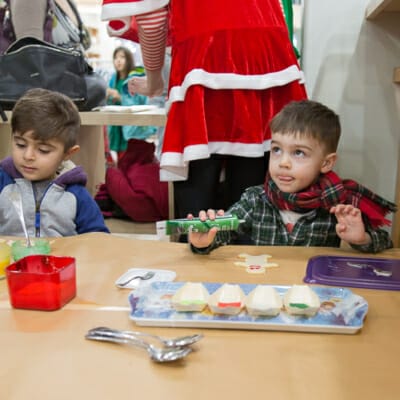 Roo's World of Discovery also offers a co-working space. This can be a lifesaver if your normal childcare arrangements fell through, or you just need a little time to take care of some work. Here is the best part: the registration fee is waived for members! Members also get 15% off hourly rates. Click here to learn more.
Roo's offers support for families with weekly dad hangouts on Saturday mornings and special needs family connection time on Sunday mornings. This is an excellent way to connect with families if you are a busy working parent!
Drop-in passes are normally $20, but for NPC members with this deal they are $15. Monthly passes, which range from $50-$115/month depending on the age and number of children, are $37.50-$86.25 for NPC members.
You can redeem this deal by showing your Seattle Nanny Parent Connection Facebook home page on your mobile device at checkout. Not a member yet? Sign up today!
Take advantage of this deal – save money and support an amazing, family-owned local business!