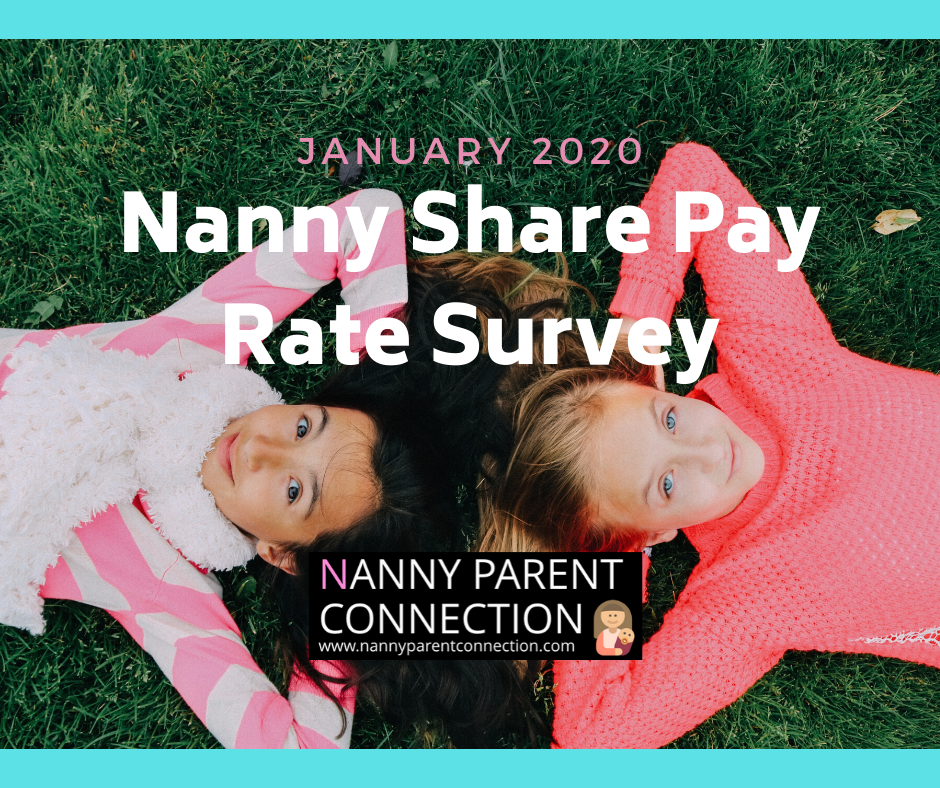 In our ongoing quest to provide current and accurate information about child care pay rates in our region, it's time to update our Nanny Share Pay Rate Survey!
We last surveyed our members about nanny share pay rates in January 2019. You can find the results of that survey here.

Today we present our January 2020 Nanny Share Pay Rate Survey!
Is the current market rate for nanny share child care still around $14/hr per family? Help us find out! The results will be posted at the end of January here and in our Facebook community.
Don't forget that if you are a registered member, you can also view our new Trends and Analysis section when we publish the results!
Thanks for helping out parents and providers in our area better understand current child care pay rates 🙂
(P.S. If you have any questions about this poll or would like to make a suggestion, please email me here!)
The survey is now closed and results can be viewed by clicking here.