Working with a nanny means that your normal private space (i.e. your home) is being shared with someone from outside your own family. Your nanny might have access to information about your family that others don't and that the family might not want shared.
Parents – what policies should you put into place to honor your family's privacy? Nannies – what can you do to ensure the family you work with is comfortable sharing their private space with you?
Check out my latest video where I cover my top privacy tips that both nannies and families should keep in mind when working together!
In this video, I'm going to discuss:
– Photo Policy
– Social Media Policy
– General Privacy
– Non-Disclosure Agreement
Click the button below to watch the video and I hope I covered something new for you!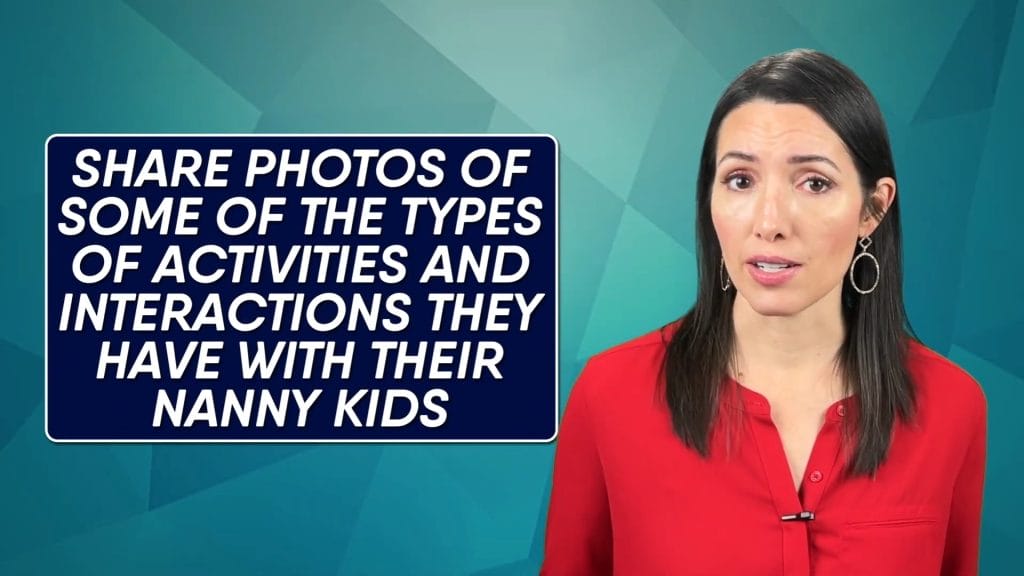 If you found this video helpful, please subscribe on YouTube and share it with your friends. Also, please take a moment to check out the other videos we have published on YouTube.
I'd love to hear any comments about how I can improve these videos as well as your ideas on topics you'd like to see me cover in the future. Just comment below!

If you aren't currently a member of our community, we'd love to have you join. Nannies can join our community totally FREE and our Family/Parent memberships start at only $8.99/month!
Don't forget, you can reach me directly via email by clicking here or by calling/texting (425) 243-7032 if I can help you.
A transcript of the video can be found below:
Laura from Nanny Parent Connection here.
Today I'm going to talk about privacy and privacy policies.
Working with a nanny means that what normally would be your private space is being shared with someone outside of your own family. As nannies works so intimately with their family, they are going to have knowledge and information about your family that other people do not.
Here are four things to consider when you are working with a nanny to help protect your family's privacy.
What Is Your Photo Policy?
Some families think they want to enact a "no photos" policy with their nanny where the nanny is forbidden from photographing (including video) the kids, parents, and family home.

While I can understand the spirit of this idea, I encourage families to do some thinking about what this actually means.
The nanny might also want some photos of some fun things they do together with their nanny kids for their own memories or for putting together a portfolio of their work.
It's important that they have the family's permission to do so. One tip I see many nannies using it to hide or cover any children or parent faces in those photos being used in that portfolio.
Have a Social Media Policy
Snapping a photo of the day's activities and posting to social media comes as second nature to many of us, but if you are a nanny it's not so simple.
Many families are not comfortable with the idea of their nanny posting photos of their children or their home to social media.
Some families don't even post photos of their own children to social media.
Do you prefer absolutely no photos of your children be shared to social media, or is it okay with you if photos are shared so long as faces are covered?
Now you might think that there should never be any reason for a nanny to post photos of the children on social media, however, one popular way nannies connect with other families when they are doing future job searches is to share photos of some of the types of activities and interactions they have with their nanny kids.
Most nannies also mention in those postings that they have the family's permission to share the photos, or they cover the faces of the children.
It's important to have this conversation with your nanny so that your nanny knows what your preferences are.
Think About General Privacy
Being a nanny is a unique role because they are working inside their employer's home.
As a result, they probably have access to private information such as financial, medical, legal relationship, or career information that you do not want shared outside of your home.
You should have a clause in your contract with a nanny that states this type of information is private and should not be disclosed to a third party for any reason.
Do You Need a Non-Disclosure Agreement?
Some families prefer to go even farther than a few clauses in a nanny contract, and they opt for a non-disclosure agreement.
A non-disclosure agreement is of course much more detailed than several clauses in a nanny contract, and it will include provisions for remedies, lawyers' fees, indemnification, etc.
Having a non-disclosure agreement in place is a personal decision that is going to vary from family to family.
Some families do like the idea of having additional privacy policies in place in order to protect their personal information. Make sure to discuss a non-disclosure agreement with your nanny and gauge their comfort level before you make a decision on whether or not to use one.

Ultimately, most nannies are going to be very mindful of their family's privacy.
It's still a good idea to have a conversation with your nanny to ensure that everyone is on the same page.
And, a seemingly innocent comment or photo doesn't put your family's privacy in jeopardy.
Thank you so much for joining me today, I hope you found this video helpful.
If you like this video, please click on the like button, subscribe, or ring the bell so that you can be notified about future videos.
And if you would like more information about nanny contracts and what information to include in those, don't miss this video.

Nanny Parent Connection also has a fantastic nanny contract available for download, please click here to check that out.

Thanks everyone, bye!