Welcome back!
When working with new parents or those that have never hired a nanny before, I realize that many parents don't understand what makes a nanny "tick".
Let's continue our dive into the mindset of a nanny with Episode #2 in our series, "Top Seven Issues Nannies Care About Most".
Last week, we discussed the importance of fair pay to nannies. Today, let's dive into the topic of job security.
Just like any other employee in any industry, job security and a stable workplace environment are extremely important to nannies. What can you do to ensure that your nanny feels stable working with your family? Watch to learn more!
Nannies – I also include some great tips in this video for how you can strengthen your job security.
I hope you find this video useful and don't forget to check back next week for Episode #3 where we will discuss recognition and respect.
To check out the nanny contracts we offer, click here.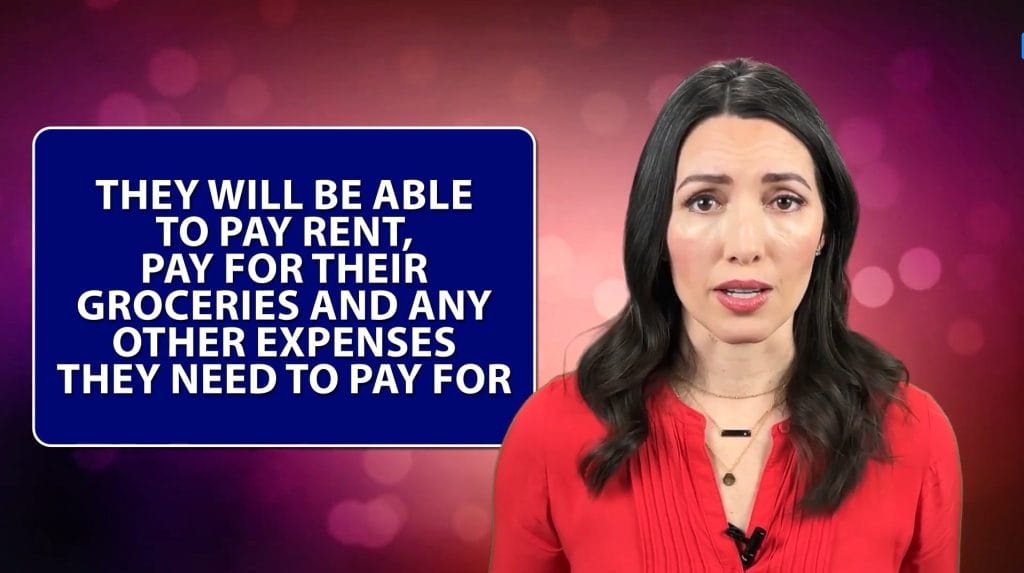 If you found this video helpful, please subscribe on YouTube and share it with your friends. Also, please take a moment to check out the other videos we have published on YouTube.
I'd love to hear any comments about how I can improve these videos as well as your ideas on topics you'd like to see me cover in the future. Just comment below!

If you aren't currently a member of our community, we'd love to have you join. Nannies can join our community totally FREE and our Family/Parent memberships start at only $8.99/month!
Don't forget, you can reach me directly via email by clicking here or by calling/texting (425) 243-7032 if I can help you.
A transcript of the video can be found below:
Hi, I'm Laura from Nanny Parent Connection.
Over the next few weeks, I will be discussing the top seven issues that nannies care about most.
These issues include Fair Pay, Job Security, Respect and Recognition, Clear Communication, Benefits, Workplace Safety, and Continuing Education.
Last week in Episode #1, we discussed fair pay for nannies. A topic that both nannies and families should keep front of mind.
Today in Episode #2, I will discuss job security for nannies.
Why is job security for nannies important?
Well, if you ask anyone with a job, they will let you know that job security and having a stable workplace environment are among their top concerns.
This is absolutely no different for nannies.
Nannies often don't have co-workers, unions, or a governing body to help set forth standards with how nanny care should happen.
Instead what they have are nanny contracts, nanny communities, and a set of standards that has been discussed and agreed upon by nannies, as being best practices for nannies and families in the industry.
As an employer here is what you will want to do to create job security and a stable work environment for your nanny.
Step #1: Have a nanny contract
A nanny contract will spell out all of the pertinent information about the position.
This should include things like schedule, contract length, how and when pay will happen, and provisions for ending the working agreement. If you need a nanny contract, please click here.

Step #2: Offer your nanny guaranteed hours
A nanny needs to know how much income they can count on each week.
This is no different than a daycare or preschool scenario, where you pay the month's tuition whether or not your child will be attending for every day of that month.
When you offer your nanny guaranteed hours, they will know they will be able to pay rent, pay for their groceries and any other expenses they need to pay for, because they will be able to count on their income.
A nanny shouldn't be expected to remain available for a family without pay in the event that the family leaves on vacation, and takes the work (i.e. the child) along with them.
Guaranteed hours is part of a nanny industry standard compensation package, and it's arguably one of the most important pieces of that compensation package.
Step #3: Take steps to create a stable work environment
Nanny should have predictability within their position.
If the exact work schedule fluctuates, it's best to generally outline the schedule in the contract and have provisions in place for the steps to take if any changes are needed along with how much notice is given for those changes.
By this, I don't mean when the schedule completely changes from the original parameters set forth when the nanny accepted the position. I mean if the nature of the parent's work dictates major schedule changes. Such as with a doctor, a firefighter, police officer or maybe a nurse.
If the nature of their work fluctuates, that is something the nanny needs to knows in advance. As a parent, if you receive your schedule well in advance, you can plan ahead with your nanny.
Basically what I'm saying here is, you don't want any surprise changes that you expect your nanny to just be able to accommodate.
Step #4: Give advance notice when ending the working agreement
It's customary to give at least two but ideally, more like four weeks of advance notice, if the position will be ending.
This will give your nanny adequate time to run their own job search for their next family.
If you need to let your nanny go without cause (such as if a family member was laid off, or a spot in daycare opened up and now your child is going to go to daycare) two to four weeks of severance pay is ideal to give to your nanny.
In the event that a nanny must be let go immediately but with cause, such as when misconduct happens, or there's a safety issue, then severance pay is not typically given.
Here are the steps that I recommend nannies take to ensure their job security:

Step #1: Do not work without a contract
A contract offers protections to you as an employee, and it gives both parties a chance to discuss and agree upon all of the terms of the position.
Step #2: Insist upon receiving guaranteed hours
It's typical for nannies to receive guaranteed hours that match the average number of hours they work in a week. For example, if you usually work 40 hours per week, you should receive 40 hours/week of guaranteed hours.

Step #3: Do your part to ensure that you are creating a stable work environment
Practice good communication, be punctual, ask for check-ins, and be open to receiving feedback to make sure that all parties are happy with how the work is happening.
Do your part to carry out the job duties to the best of your abilities and work together with the parents to make sure you are reasonably meeting their needs.
Step #4: Have your resume up to date and ready to go
I can't stress this enough. It only takes a few moments to ensure your resume is up to date. And if you are suddenly let go, it's comforting to know that your resume is up to date and ready to be sent to prospective families.

Job security might not always mean your position with your current family, but rather your ability to quickly begin work with a new family.
This means you should update your resume at the beginning of each position, and list the date that you began work with that family, and list "until present". That way your resume always stays up to date.
Make sure to ask for those letters of recommendation from families as well, so you have those is ready to go in the event you need to move quickly with a new job search.
I hope this information has helped you to understand why job security for nannies is so important and how both nannies and families can play a role in ensuring job security.
Please make sure to join me next week for Episode #3 in the series the top seven issues nannies care about most, when we will be discussing respect and recognition.
I hope you found this video helpful if you like this video, please click on the like button, subscribe, or ring the bell so that you can be notified when more of these helpful videos come out in the future.
And, if you haven't already seen it, make sure to check out this great video about nanny contracts.
Thank you everyone, bye!