Guest post from Lexi Carr. Lexi is a freelance blogger with a focus on family and life experiences. When she's not spending time with her nieces and nephews, she's traveling with her partner and learning about the world around her. You can contact Lexi via email here.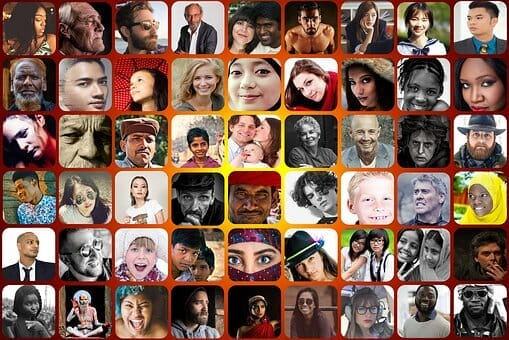 In a world where pop culture is king, it may seem like a nearly impossible task to raise children exposed to "culture" – a term who many struggle with defining. According to the New Yorker, culture can mean the set of practices and beliefs that make up norms or may be used in a more traditional sense involving the arts and high societal activities.
Thanks to globalization and technological advances, culture today means much more than being "civilized" or "well educated." To be cultured is to be exposed to norms that may not be the norm of your own, to be open to differences, and to be aware of the beauty in all forms of art.
Approaching this idea with kids can be difficult and overwhelming.
However, introducing children to culture locally and in the home are great first steps. And it is the responsibility of nannies as well as parents to take those steps with the children in their care.
Language
Under the idea that culture represents the norms of a society, language is one of the most immediate ways to teach a child about their own culture and the ones of those they communicate with. It's not uncommon for parents to teach children additional languages while they are learning their first.
Young children in particular are primed to learn a second or even third language, as their brain is still rapidly developing their first.
Some popular second languages parents teach their children are Spanish, French, and even American Sign Language – a language than many parents teach their kids before they even vocally speak. Each of these languages will allow children to access a culture that may not be like their own, and provide children the opportunity to experience the lives of others in a whole new way.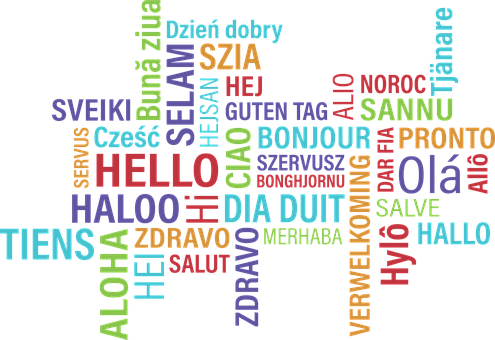 As with many lessons, exposure is the key when teaching children. Nannies that are bilingual or come from different cultures than that of their charges' can become a much more valuable asset to families looking to teach more languages to their children.
Nannies enrich children's lives by sharing their language, culture, food, and values with the children in their care. This would give children a wonderful opportunity to learn not only a language but about the culture itself from their teacher.
By immersing children directly into the lives of those in different cultures, children will be able to fully understand a language and all of its contextual meanings by studying cultural practices, traditions, and histories associated with the language.
And while older children may benefit more from the structured approach of language classes, nannies who have teaching experience may be able to utilize their skills in creating lesson plans for their charges.
The Arts
No culture would be complete without the fine arts. Visual arts, movies, music, and theater are all great ways cultures use to demonstrate values and perspective. And it's been proven that children thrive in imaginative environments. They love to explore new materials, sounds, and experiences that exploring an interactive museum can provide. Which makes enjoying these arts in all settings one of the best ways to teach children about culture.
There are tons of opportunities to show children art and culture throughout Seattle that nannies can schedule wonderful day trips around. Start with the global village at the Seattle Children's Museum and learn all about foreign cultures like Japan and Africa. Consider signing them up for group classes, after-school programs, or higher private instructors to teach topics that nannies may not be aware of to teach children different ways to make art and use their creative abilities.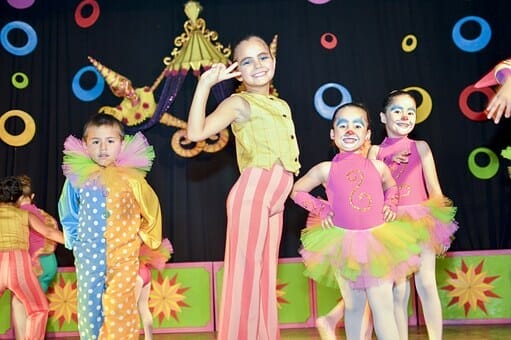 ArtsAloft is a great place for younger children to let their creative juices flow with paints and other fun materials. Or nannies could even consider taking classes and lessons themselves in order to share their new skills with their kids.
Music and theater are other great ways to immerse kids in culture. Take your wards to a play at the Seattle Children's Theater and learn about cultures through the power of storytelling. Maybe even allow them to partake in the creation by signing them up for acting classes or music lesson. Or continue the fun at home by setting up your own theater productions during playtime.
Nothing bonds a caretaker and their charges more than interactive imagination.
Reading and writing are more classic ways of exposing children to new cultures. Storytelling allows children to experience new scenarios, new ideas, and new cultures.
Nannies should always take the time to read bedtime stories or have reading hours throughout the day.
A colorful picture book displaying the arts of a region or a story about a kid in another country will teach a child more than most parents may realize. And there are all sorts of great books out there to teach about every culture in the world. Not only will children be exposed, but they also have the chance to really talk about what they've learned with their nannies, who have read the stories with them.
Of course, we cannot forget the culinary arts. Teaching children to cook is an enriching way to learn a variety of problem-solving, time management, and math skills. It's also a great way to learn more cultural traditions through their taste buds. Eating is truly an immersive, integrative lesson.
Nannies can actively plan meals that take kids around the world. This could mean learning to make intercultural recipes at home or trying intercultural restaurants around town. Exposing children to new types of food is a great, hands-on experience that is sure to expose the children not only to other cultures but to new ways of thinking.
Cultural Events
Cultural holidays, religions, and traditions are often celebrated through festivals. Attendees can experience traditional foods, music, art, dance, and other performances that they may never get to see elsewhere. Cultural festivals are another great way for nannies to plan an educational day trip with their kids.
Getting children involved with performing or volunteering at festivals and other cultural celebrations is a more involved way of immersing children in culture, but often helps them build relationships and understanding across difference. If a child is signed up for a volunteer position, nannies can look further into all of the adult help they can provide to truly help the child learn the most they can from the experience.
Luckily, Seattle has tons of yearly cultural festivals. Check out one of the many Festál Cultural Festivals at the Seattle Center, such as the Spirit of Africa in May, the Tibet Fest in August, of the Dias de Los Muertos in November. Children will have a blast learning about different cultures through hands-on activities, beautiful performances, and delicious foods.
Immersing children in culture is not as hard as you think. With a little research and a guiding hand, parents and nannies can use tons of resources at their disposal to teach children about the world around them. And both the teachers and the students will greatly benefit from having their horizons broadened!