One of the things that used to boggle my mind as a parent needing child care was the whole background check process – it felt very intimidating. Which background check was the best? The most thorough? Would it cost a fortune? Would it take a long time to do?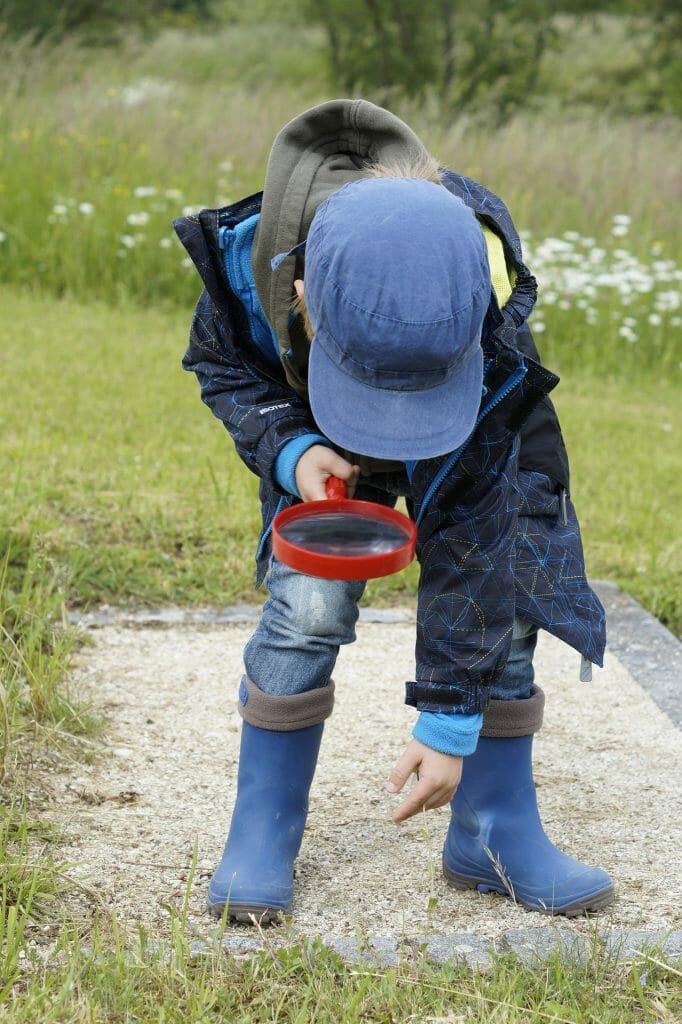 Rather than tackle these questions and find out, I chose to work with childcare providers who came highly recommended from friends and neighbors. If my friends and neighbors were using this person for childcare, they were probably ok – right?
About two years ago I was chatting with a nanny about the possibility of helping out our family with occasional childcare. Her previous employers recommended her and she seemed nice enough. She even had a child of her own. But we never ended up moving forward with her as a care provider for our kids.
Fast forward to the present, I learned some information that made me really glad that the nanny I mentioned above was NEVER around my children.
A family who lives not too far from us caught this nanny physically abusing one of their children on a nanny cam. While my family never got to the vetting stage with this nanny, how can you ensure that your vetting process is comprehensive enough to catch any red flags?
There are many pieces to the puzzle when it comes to screening a potential care provider for employment. You want to:
Verify employment history
Check them out on Google and social media
Verify education and certifications so you can get a sense of their professional work history and character
These are all means of vetting a potential candidate so you can feel comfortable with who is caring for your children.
A background check is another layer of vetting that can give you further insight to someone's character and history.
When I speak with parents about hiring someone to care for their children, I always recommend they run a background check on their candidate as part of the pre-employment screening process. You just can't afford not to thoroughly check out everything you can about someone who will potentially be caring for the most precious people in your life.
I recently polled parents in the Seattle area asking if they do or do not run background checks on care providers and if they don't, why? Here are the top nine reasons parents say they DON'T run background checks:
#1: My care provider was recommended by a trusted friend or family member
One of the best ways to find childcare is to get a recommendation from someone you trust. I do want to share that the person in my story above WAS recommended by someone who had been using them for child care. You should make sure to ask the friend or family member if a background check has been run on the candidate.
#2: I don't know where to find quality background checks
This is the same problem that my husband and I have had in the past and the reason why we built our own background check system!
We contacted almost every background check processor in America and ended up building background check packages that are LESS expensive than other childcare background checks WITHOUT compromising quality. Nanny Parent Connection's background checks are easy to navigate and only take a matter of minutes to order. Everyone should have access to affordable and comprehensive background checks! Learn more about our background checks here.
#3: I need last minute child care
This can be difficult because if you need last minute child care, you may not have time to take all of the necessary steps to properly vet a care provider. We have created a solution for parents needing vetted, back up child care with NPC Verified Nannies. These are nannies that:
We have verified that their CPR/First Aid Certification is valid and up to date.
We have run a Premium Plus background check to confirm there are no red flags. If the nanny already has a background check report from another company, we review that for flags if it was ran within the past 12 months.
We have confirmed with a minimum of three childcare references that the nanny provides reliable, quality care and comes highly recommended.
#4: I don't think background checks do a good job of learning about someone's history
As I mentioned previously, a background check is just one VERY IMPORTANT step when it comes to thoroughly screening a person's background. In order to learn about someone's history, you need to be comprehensive with your pre-employment screening process.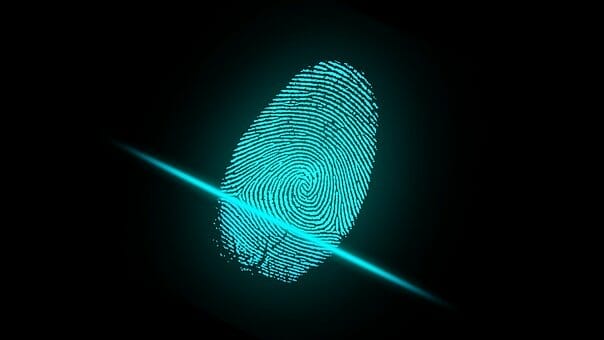 Some believe that a fingerprint based background check is the only way to thoroughly check a person's background, but that's not the case.
According to this article, these checks weren't designed for employment screening — they were designed for providing law enforcement with leads in criminal investigations and have the following shortcomings:
The FBI database is missing as many as 50% of all criminal records.
Fingerprint based records are updated irregularly, so they are often weeks or even months out of date.
Arrest records are often included. Equal Employment Opportunity Commission (EEOC) guidance says arrests that don't result in a conviction should not be considered in hiring decisions due to a disproportionate impact on minority communities.
FBI reports (a.k.a. rap sheets) don't allow subjects to challenge the results of a background check.
Background checks that are name-based (which our system is) do an excellent job finding out about someone's history. These name-based checks use personal identifiers (including names, addresses and Social Security numbers) and offer more comprehensive and compliant results than a fingerprint based check, according to the same article referenced above:
Only convictions (no arrests) are included in reports, consistent with EEOC guidance.
In addition to criminal history, background screening companies can also provide other valuable information (driving and employment records, education verification, professional certification, etc).
A thorough adverse action process gives candidates the ability to challenge the results of background checks. Screening companies are required to follow this process under the Fair Credit Reporting Act.
Results are typically delivered within a few days, while fingerprint check lag times can be weeks.
Here is a chart that provides a quick comparison between Fingerprint and Name-Based Background Checks:

In a perfect world, the most comprehensive way to screen would be to do both fingerprint AND name-based checks. If you are pinched for time, a name-based check will provide more detailed and accurate results though.
#5: Someone else ran a background check on my care provider
Great! Make sure you review the report before making an offer to your nanny. Also, consider the length of time that has elapsed since the background check was run. If it's been more than a year, it's likely time to run a new check.
#6: I felt using online reviews and personal references provided adequate screening
These can certainly carry a tremendous amount of weight, and they are often readily accessible. Checking reviews and references is a critical piece of the pre-employment screening process, but it will not tell the whole story. It's best to take a comprehensive approach and check a candidate from all angles.
#7: Background checks cost too much money
When putting together our background check system, it was SO important to me that the packages were not cost prohibitive. I don't believe a quality background check should cost $100-$200. Anyone who wants to run a background check on a candidate should be able to afford to.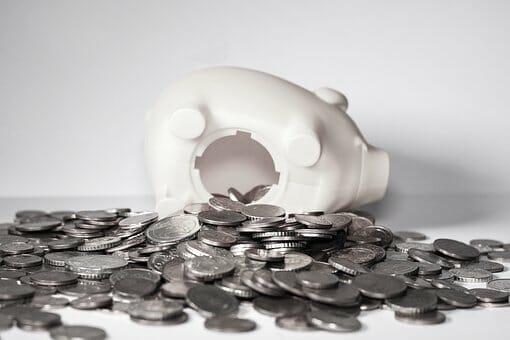 Our background check packages start at $18.99 for members. Our top tier package is only $69.99 for members. Others in the industry have been shocked we aren't charging more, but we don't want cost to be a factor in someone choosing NOT to run a check on their candidate.
#8: I'm hiring someone new to the US and don't think I can run a background check on them
We thought the same thing when we were hiring our second nanny! I am not sure about other background check companies but we can process background checks in almost any country across the globe. While this process is a little more complex, it is still possible to run a check if someone is newer to the US. If you're interested in learning more about this, please email us and we can discuss.
#9: I hired a nanny through an agency
Nanny agencies typically take care of the screening process so you don't have to. I have heard they don't always re-run background checks once they have one on file, even if it's been several years. If working with an agency to find your next nanny, you may want to inquire as to how recently the background check was conducted.
#10: Background checks take too long to run
If you are in need of a background check, you can order one from our site in less than five minutes.
Seriously.
All that is needed is the name, phone number, and email address of your care provider candidate. That's it! An email is then sent to the candidate so they can fill in the necessary personal information in order to initiate the background check. This also takes just a couple of minutes. Confidential information such as the nanny's Social Security Number is not shared with the parent ordering the background check.
Now that the background check has been submitted, how long does it take for the results to come back?
In most cases, it takes about a day or two. If there are hits found (speeding tickets, accidents, misdemeanors, felonies, etc.) it can take longer for the background check processor to find out more information. They are at the whim of the local court or DMV systems to return the necessary information back to them expeditiously.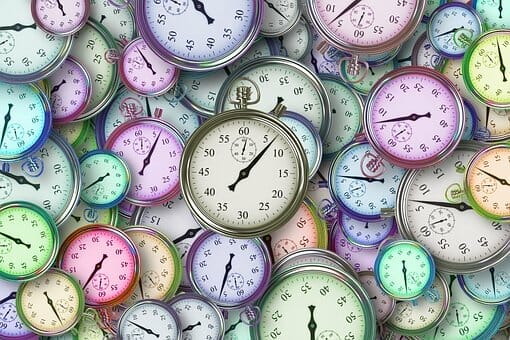 Below is a breakdown of how long the different parts of the background check can take from our background check processor Employment Background Investigations, Inc (EBI). If multiple hits are found, the process can take several days longer while the information is compiled:
Social Security Trace – Instant
National Criminal Record Database (NCRD) – Instant
Sex Offender Registry – 4 Hours
Statewide Search –18-36 Hours
County Criminal Records – 48 Hours
Driver's License Verification/Records (MVR) – 72 Hours
As a parent myself, I was befuddled by the process of running a background check during pre-employement screening. After looking at all of the options available out there for parents, we have built a better way to access HIGH QUALITY, AFFORDABLE background checks that are EASY TO NAVIGATE to ensure there were no barriers for parents. I didn't want the complexity or cost to prevent parents from ensuring they are working with care providers they can feel comfortable with.
It's true that NO SYSTEM IS PERFECT! By that, I mean that as a parent you can perform the most thorough vetting process out there and it's still not going to be able to tell what that person may do in the future. It's not going to tell you what they have been charged with but haven't been convicted of, or if they will develop an addiction to prescription medications, etc. I mention this because as parents it's our duty to do ALL WE CAN to ensure that our children are in good hands when we cannot be the ones caring for them.
My four year old is really into the Berenstain Bears right now, and in one of his favorite books, Mama wisely says, "There are bound to be a couple of bad apples in every barrel." Most people who are in the childcare field are there because they enjoy working with children, and will provide reliable and safe care for your family. But there are always going to be those few who really just shouldn't be caring for children.
By conducting a thorough vetting process from all angles possible, you can reasonably conclude that someone is responsible, of good character, and will provide safe childcare for your family.