When you're a new parent, figuring out new routines on very little sleep can be challenging. Perhaps you have a childcare strategy in place by the time your baby arrives. Wait lists at daycare centers and preschools can be crazy long in Seattle (if you're panicking and need care but don't have a spot yet, we have your back!). If you are lucky enough to have found a daycare or will be starting preschool soon, make sure you have the inevitability of germs and sick days on your radar!
We have partnered with Stacey Grumet, Founder and CEO of Paper Pinecone, to learn what to expect with germs in those early care and education years. Paper Pinecone is a fantastic resource for finding the best daycare and preschool options for your family! (We also have some solutions for managing sick day childcare like a pro!)
Part I: Daycare and the Immune System
Colds. Hand, foot, and mouth. Pink eye. Lice. Stomach bugs. Ear infections. Ugh.
Your child just entered preschool and it seems like they're sick with something new every single week. Daycare and preschool are breeding grounds for viruses that spread like wildfire among children. They don't wash hands often, don't cover their mouths when they cough, and allow snot to pour out of their noses without giving consideration to the fact that a tissue could easy take care of the situation.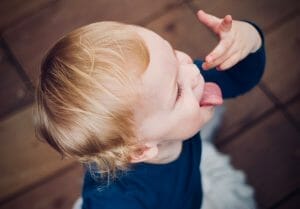 For the first year especially, your child will likely be sick often as the latest illness spreads between children. It's frustrating and you're sure to pick up a few yourself.
However, It's not all terrible news. A ten-year study out of the University of Montreal found that children who attended large childcare facilities suffered more ear infections and respiratory infections at a young age than children who weren't, however, suffered fewer than their peers when they were school-age.
So, what can you do?
Unfortunately, there's not a ton you can do to prevent your child from contracting the various illnesses that get passed around. At an early age, teach proper hand washing and ask your child not to share food, but once you drop them off, all bets are off as to whether or not they'll follow your instructions.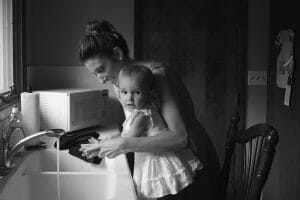 The best thing you can do is be prepared with back-up care if you don't have the flexibility to stay home when your child wakes up too sick to attend school. If you're based in the Greater Seattle area, our friends at Nanny Parent Connection have great solutions for last-minute care!
Paper Pinecone is the best resource for finding daycare and preschool that meets your needs. Start your free search today!
___
Part II: Manage These Sick Days- Have a Plan in Place!
by Laura Scoccolo from Nanny Parent Connection
When my first child was in daycare years ago, I noticed this crazy pattern happening. A co-worker (whose child attended the same preschool as mine) would text me the notices she saw at the daycare of recent illness outbreaks. My message back was usually, "That's what my son must have! I won't be in to work today!"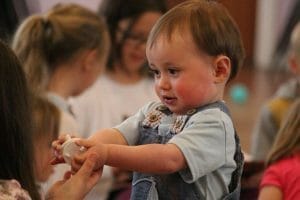 The first two years of daycare were especially tough. I didn't have many options for backup care so I usually had to take the day off work. I'm all for caring for my kiddo when they are under the weather, but it wasn't like I could just catch up with work the next day. Calling in to take the day off last minute meant canceling on the eight patients I was scheduled to see that day.
Nanny Parent Connection is all about creating affordable resources for parents and nannies. Drawing from my experiences above, we have created a resource to help connect parents in need of last minute and backup childcare with care providers available to help out. Our Last Minute Care Text Message Service and Verified Care Provider Service can help to save the day if you are in need of short notice or backup childcare!
Our Last Minute Care Text Service is the perfect resource to use if you suddenly need short notice child care that day, or for the next few days or weeks. It can also be helpful when you wake up to a message that your nanny needs to take a sick day and you can't miss work. It is designed to help you fill a child care need immediately or in the next few hours or days. Learn more by clicking here.
Parents can go to the Last Minute Care Text Service page on our website and fill in the details of their request. The request is then immediately sent via text message directly to all subscribed care providers. Expect to hear from interested providers within a few minutes of completing the form on our site. The messages go out between the hours of 6am and 11pm. If a request for care is made at 11pm or after, it won't go out until 6am the next morning.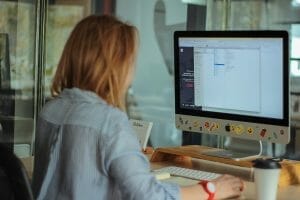 This service consists mostly of career nannies who are looking to fill free days in their schedules or date night hours, and care providers who have flexible or irregular schedules. (If you are a care provider who would like to sign up to receive last minute care requests, click here to learn more.)
The Verified Care Provider Service is helpful for parents looking for a vetted, pre-screened child care option. This service is limited to care providers who are current with their CPR/First Aid Certification and have had their references and background checked by the Nanny Parent Connection team. Once these steps have been completed, care providers are given a badge (like the example below) they can share with parents to confirm their Verified Provider status, if needed.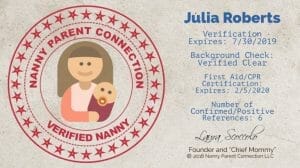 Our Verified Care Service doesn't have as many providers since this is limited to only stellar care providers who have chosen to set themselves apart by going through the vetting process with our team. These providers are some of the most experienced and comprehensive in our region and as such, are in high demand. Please keep that in mind if you decide to use our Verified Care Provider Service.
To make a request for Verified Care, you can go to nannyparentconnection.com and click on the Verified Care Provider Service link. Requests for care are sent out via text message during the hours of 6am and 11pm. The Verified Care Service is not intended for permanent positions, like finding a summertime nanny for example.
(If you are a care provider who would like to set themselves apart, receive priority access to Last Minute and Verified Care requests, and offer yourself as a pre-screened provider for families seeking a vetted childcare resource, you can learn more about becoming a Verified Care Provider by clicking here. I personally work with our Verified Providers to help fill their schedules!)
A Word About Pay Rates for Last Minute and Verified Care Providers
Most nannies that I know will charge a slightly higher hourly rate for last minute care or care for a sick child. Helping a family out with child care on short notice might mean the care provider has to cancel or reschedule plans for the day. Caring for a sick child carries the risk that the care provider will get sick themselves and potentially miss out on working at their regular job. Nannies have shared that the pay needs to be worth this additional risk for anything beyond a cold.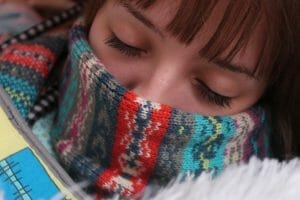 For last minute care requests for one child, plan to offer a rate in the $20 to $25/hour range. For two children, I suggest offering $23 to $28/hour. If the child (or children) is sick, the likelihood the request will be fulfilled will increase if the rate is on the higher end.
I've seen rates offered in the $15-18 per hour range for last minute care go unfilled, probably because the rate being offered just wasn't high enough. Conversely, I have never seen a care request offering $25/hour go unfilled. I know the difference between offering $20/hour versus $25/hour feels like it's a big jump, but it could mean the difference between finding care or not for the day for the $40 extra the higher rate would cost (assuming an eight hour day).
If you are interested in hiring a Verified Care Provider, I suggest offering $22 to $26/hour for one child and $24 to $28/hour for two children. Remember, the Verified Care Provider has invested the time and energy to take care of the due diligence/screening process for you – expect to pay a slightly higher rate for a Verified Provider.
As a reminder, Nanny Parent Connection does not employ care providers and thus does not tack on any additional fees like other child care companies in our region do!
Please note these recommendations are coming from a place of wanting parents to get the help they need! I recently had a parent become upset when I asked the providers in our community for feedback on pay rates. She mistakenly believed I was trying to drive up prices rather than get a sense of nannies' expectations in order to help parents offer an appropriate hourly rate and successfully find care when they need it.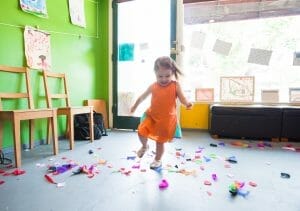 If your child attends preschool or daycare or participates in a nanny share (or is just plain around other kids!), it's not a question of if they will eventually have the unfortunate sick day, but when. Make sure you have a backup plan in place for sick day coverage!
Finding short notice care can be stressful. We hope we can help to keep those days as close to on track as possible for you with our Last Minute and Verified Care Services!