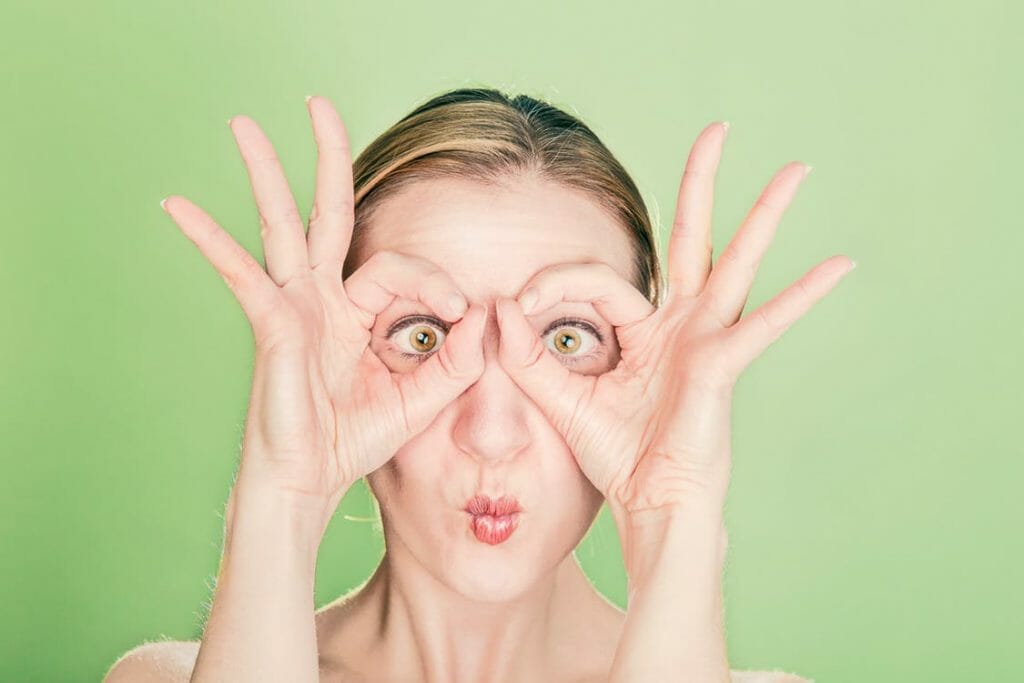 Updated: June 2, 2020

People often ask me what is the best way to connect with a family seeking care or a provider offering care in our Facebook community.
The first step is to check out our Facebook group feed to get a feel for what has worked for others. You can find that here. Check out the posts that have the most reactions and/or comments. Those posts are usually well-written, detailed, humorous, and include pictures/videos and specific information.
Next, decide if you want to put up a post with details about what you are looking for or if you want to browse posts from other members. I HIGHLY RECOMMEND doing both! Parents – keep in mind that many care providers don't put up posts – they simply browse posts made by parents and then comment/message if they are interested.
Below are seven more tips to help with your search:
1) Check your Facebook notification settings
One of the advantages of our community is that you can quickly connect with other members. To ensure you receive instant notifications when a member responds to your post, double check your settings:
Step #1: Open Seattle Nanny Parent Connection in your Facebook app.
Step #2: Click on "Seattle Nanny Parent Connection" – find this right under the profile picture – you will see a drop down arrow on the right.
Step #3: Click "Edit Notification Settings".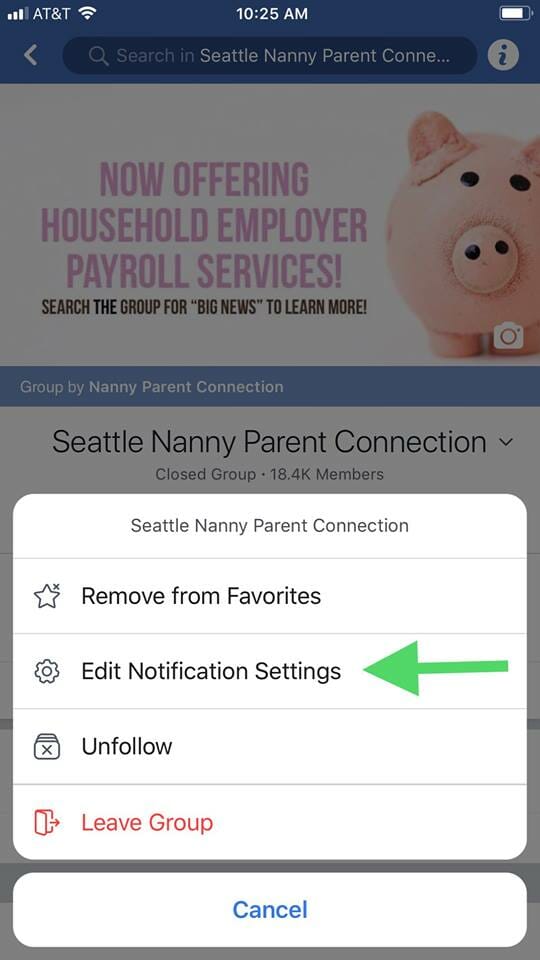 Step #4: Click "All Posts".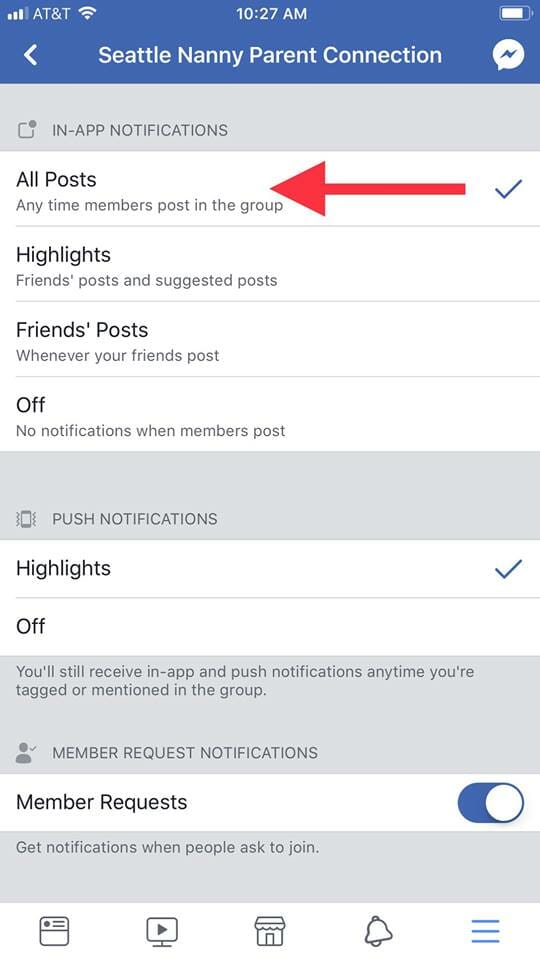 That's it! You're done. Now, you will be instantly notified on your mobile when a member replies to your post.
2) Have a profile picture
It's true that you need to have a Facebook account to access the benefits of the Nanny Parent Connection online community. Sometimes people create Facebook profiles just to access the group and don't put a profile picture up because they don't intend to use Facebook for other reasons.
Many of our members are very skeptical of posts without a profile picture and sometimes won't respond to a post seeking or offering childcare as a result. If you are concerned about privacy, you don't necessarily need to have a photo of yourself or something that shows your face. Use a picture of your dog. Have a logo of a cause you support.
Really anything other than the standard Facebook "I don't have a profile picture" picture.
3) Make sure to add the location to your post
Many care providers and parents ask this question first if the information is not included in the original post. For many, location is the most important factor for whether or not they will respond to a post. Care providers don't want to spend hours commuting and parents don't want to risk having a provider who has to commute long distances with our area's traffic.
I'm always surprised at how many people forget to include this crucial information! You don't need to include your address, but do include what neighborhood (i.e. Capitol Hill, Alki, etc.) or what area (north Seattle, Eastside, south of Sea-Tac, etc.) you need or are offering care.
4) Mention pay rate or range
A parent might think that if a provider asks about the rate of pay, their heart might not be in the right place.
Nothing could be further from the truth!
A care provider has to consider what income they need prior to entering into a conversation with a parent. If they begin a conversation with a parent/family but then find out the position is not offering enough to cover their budget, then it's a waste of time for everyone.
If you aren't sure, list a pay range. An example of a line I see in job postings frequently is, "Pay range $18-25/hr DOE". I should note that this range is currently the going rate for nannies in Seattle! (Check out our recent Nanny Pay Survey results by clicking here).
Care providers – posts offering childcare gain much more traction and visibility when a pay range is listed (i.e. "I am looking for a position that pays $20 to $22/hr").
5) Use #NPC hashtags!

This is an efficient way for topics in your post to be easily found. Some of the hashtags we currently have include: #npcdaytime, #npcevening, #npcmemberfeedback, #npcfulltime, #npcparttime, #npcnannyshare, #npcsummercare, #npcschoolcare, #npcspanish, #npcrussian and more!
If you include these hashtags with your post, nannies who speak Spanish or are specifically looking for a nanny share position, for example, can find those types of postings easily.

Look for the Topics button at the bottom of your post. Feel free to create your own #NPC hashtag if you don't find what you are looking for.
6) Connect quickly for last minute, back-up, short notice or date night childcare
Did your regular care provider call in sick or have a family emergency? Are you a care provider looking to fill gaps in your schedule? Check out our super convenient last minute care text message service! Parents can fill out a short form online with their care needs and within minutes a text alert will be sent out to all subscribed care providers. Care providers can sign up to receive these messages here. (If your membership lapses don't forget you will have to sign up again to receive last minute care text messages!)
If you aren't looking for a full-time care position but need (or are offering) back-up, short notice or date night childcare instead, we offer special tools for this. Every week, I create two threads in our Facebook community for care providers to update with their weekly availability and parents to post their need. These are the most widely used tools in our community and on a regular basis, I see parents and providers connect in just minutes of the post being put up.
One is for back up and short notice childcare and the other is for date night and evening childcare. This is a great place to turn to as child care needs pop up during the week with your family or if you are looking to fill your schedule. You also have the option to create a separate post.
To find the short notice/back up care tool, search for #npcdaytime or #npcevening in the Facebook group. You will see graphics like these: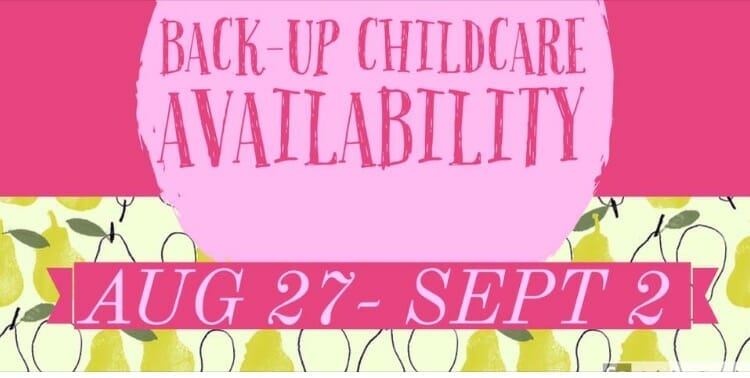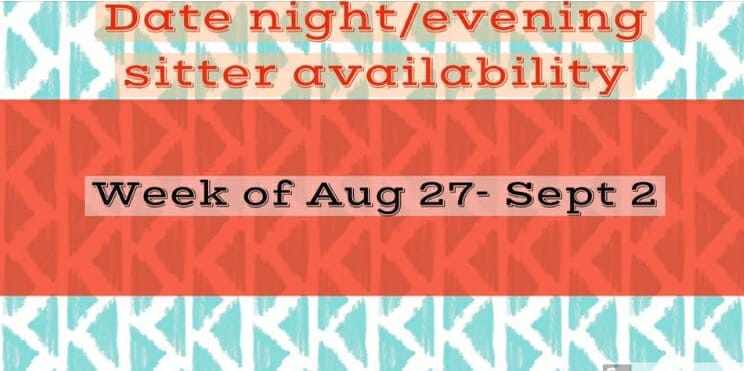 And yes, they are meant to be obnoxious to ensure they are easy to find 🙂
7) Looking to join or start a nanny share?
If you are looking to join or start a nanny share, we have a special tool for that as well! Just search for #npcnannyshare in the Facebook group and look for the below image. Since nanny shares are more complicated and take longer to establish, we have specific tools for each upcoming calendar quarter (i.e. April, May, June) where you can post your need. Care providers – this is a great tool for you to use as you plan your year. Looking to find a nanny share to work with this summer? Post your opportunity in the July, August, September tool.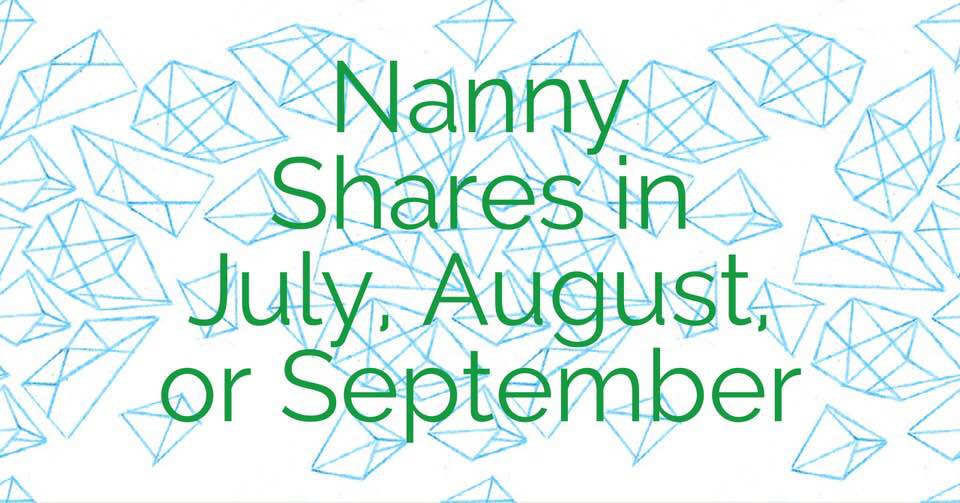 8) Member generated feedback
Do you want to see if the provider or parent you are considering working with has received positive feedback from other members? Search in the group for #npcmemberfeedback and look for the post with the image below. You can also access our advanced member feedback (which has more information) by visiting the Member Feedback page on the website. Our feedback summary is updated every Sunday evening on both the Facebook group and website.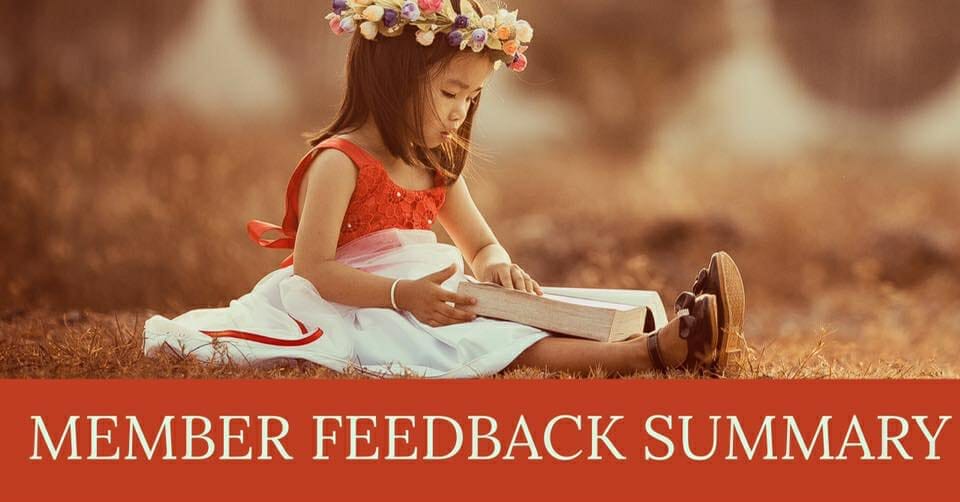 Bonus Tip #1: Be patient!
Due to the COVID-19 pandemic, both families and care providers are much more cautious about who they invite into their social circle. This can lead to a longer hiring process as everyone needs to be comfortable with the COVID health and safety precautions that the other party is following. Give yourself enough time and plan accordingly.
Also, if you are looking for or offering something unusual (part time nanny care, overnight care, household manager, vacation child care, etc.), please be patient!
Bonus Tip #2:
Not sure where to start or need help? Message me!
Some of you may be new to Facebook and might not be sure about posting to the group. Maybe your post hasn't gotten much activity and you aren't sure why. I can help! Please don't hesitate to send me an email or contact me via Facebook private message. I'm happy to help you navigate posting, evaluate your post and make recommendations, or tag a few members who might be interested in connecting with you!
I hope these tips can help you effectively and quickly make a care connection in our community! Don't hesitate to reach out. We are here to help you!