During the series of snowstorms that hit the Seattle area in February 2019, I heard from dozens of desperate parents who were seeking last minute care as their nanny was unable to safely make it into work.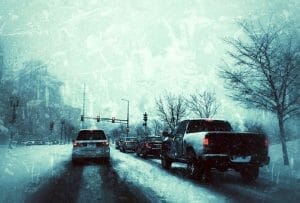 I was discussing with the hubby and he had a novel idea….what if parents could find nannies or sitters that live within walking distance that might be able to offer last minute child care? Parents can get their child care need covered while care providers don't have to risk driving on icy roads (or missing out on income if they don't have guaranteed hours)!
I think it's a great idea so we built a quick solution to (hopefully) make the next set of storms a bit easier to manage!
Care Providers: If you can't make it to your regular family's home or just want to make yourself available for last minute care in your neighborhood, please fill out the form below the map. Once submitted, the map will update and show what neighborhood you live in, when you are available, your hourly rate, etc. Parents in need of child care can then use the map to see if any providers are located within walking distance and could help out. A win-win for everyone!
Note: We are making this available to anyone that needs it. You don't need to be a member of the website or our Facebook community. Please share with anyone you feel would find this useful!
Instructions for Care Providers:
Scroll past the map to find the form to add your own marker
Step #1: Marker Name
Type in your first name here. We do not recommend typing in your full name as this map will be made available to the general public.
Step #2: Address
Ignore the address input box and instead click the button that says "Add by Click". After clicking this button, zoom in on the map to a location down the street, around the corner, or a few blocks away from your residence and double click to drop a pin. Again, as this map is available to the public, we do not recommend using your actual address.
Step #3: Marker Description
Add any relevant information here about when you are available (i.e. I am available on Monday, February 11th between 9am and 1pm), if you have a current background check report, your pay rate (i.e. $20 to $23/hr), how many children you are willing to care for, how far you are willing to walk (or sled, snowshoe, ski, etc. 🙂 ) to provide care AND MOST IMPORTANTLY a way for parents to get a hold of you (phone, email, Facebook name, Twitter handle, Instagram account, etc). Again, this map is public so you might want to create a throw away email account and use that email here.
Step #4: Choose Icon
Choose your favorite icon to display your location on the map. I recommend one of the solid color icons as those are easier to see on the map.
Step #5: Click "Save Marker"
That's it! You are all set. You will notice that the map will automatically refresh and display your icon and provided information on the map. You will also see an option to delete the marker if you made a mistake or changed your mind.
Instructions for Parents:
If you are in need of last minute child care, simply move the map and zoom in on your neighborhood. Click on any of the pins located near your residence to see if a care provider is available when you need care.
Contact them, make sure they are the right fit and get that child care need handled! You might also want to check out our Member Feedback page to see if other parents that have worked with them have left feedback.
Let me know in the comments below what you think. Fingers crossed for all of us in the next couple of days!
Map is now out of date has been removed.