Is the United States headed for a recession?
We've seen a big uptick in the number of nannies laid off over the last couple of weeks. Most are reporting that this is due to one of the parents they work with being laid off themselves.
Nannies, while you may not be able to avoid a lay off, there are steps you can take now to prepare in case you find yourself unemployed.
In today's video, check out my six tips to recession-proof your nanny career.
Pro Tip: An emergency savings fund can make a huge difference if you are laid off and need to find a new position. Even saving $20/week can create a $1,000 emergency fund over the course of a year!
Click the button below to watch the video.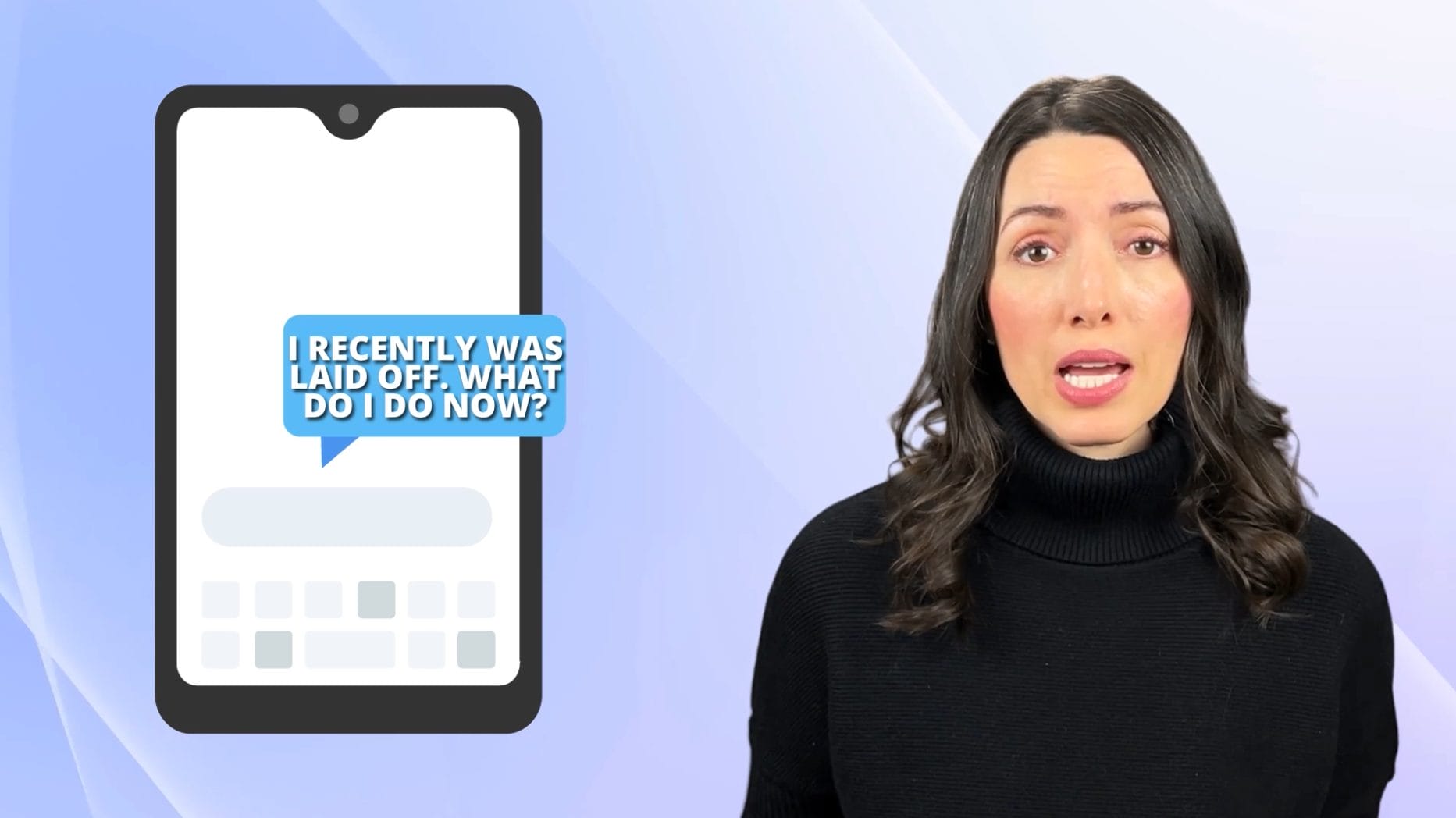 If you found this video helpful, please subscribe on YouTube and share it with your friends. Also, please take a moment to check out the other videos we have published on YouTube.
I'd love to hear any comments about how I can improve these videos as well as your ideas on topics you'd like to see me cover in the future. Just comment below!

If you aren't currently a member of our community, we'd love to have you join. Nannies can join our community totally FREE and our Family/Parent memberships start at only $8.99/month!
Don't forget, you can reach me directly via email by clicking here or by calling/texting (425) 243-7032 if I can help you.
A transcript of the video can be found below:
Hi everybody! Laura from Nanny Parent Connection here.
There are many factors that indicate our country is heading into a recession.
In the past couple of months, I have started to receive messages from nannies saying, "I recently was laid off. What do I do now?"

Most of these nannies share they're being laid off because one of the parents they work with recently lost their job.

With Amazon and Microsoft both being based here in Seattle and cutting thousands of jobs recently, you can imagine how this has trickled down to affect nannies as a result.
According to a recent article on crunchbase.com, more than 58,000 94,000 tech jobs have been cut in 2023 alone. And the year is just getting started. Add to that during 2022, more than 140,000 tech jobs were cut due to increased inflation and strong economic headwinds. That's almost 250,000 tech jobs cut in just the past 15 months!

While nanny positions don't always depend on families who are employed in the tech industry, due to the income levels of tech employees typically being higher, those employees frequently utilize nanny care.
Nannies, while you may not necessarily be able to avoid a layoff with a coming recession, there are some steps you can take now to prepare for the worst-case scenario or to pivot if necessary.
Here are my six tips to help you recession proof your nanny career.
Tip #1:
Start an emergency savings fund if you don't have one already
If you can, put aside money each pay period into your emergency fund, just in case your position ends immediately and you don't get any severance pay.
This will help you to cover the necessities such as groceries, gas, rent, car payments, etc.
A great way to do this is to set up automatic payments or transfers from your bank account to coordinate with each payday. Saving $20/week can add up to an emergency savings fund of over $1,000 in just one year!

Tip #2:
Make sure your resume is up to date and you have that ready

Nannies, anytime you start a new position you should add that information to your resume right away.
You should list the start date for the position, and list that it's "until present", so that your resume is always current and up to date.
Having your resume up-to-date and ready to go will allow you to move quickly in the event that your job ends immediately, and you need to start your new job search right away.
If your resume could use a little makeover, make sure you stay tuned till the end of the video and I will share some great information on how to brush up your resume to ensure that it's fantastic, and it's ready to go.
Tip #3:
Consider taking some continuing education courses
This can be a great way to make yourself stand out from other nannies who are applying for the same position.
Some of the training certifications that I most frequently hear parents asking for include: newborn care specialists, gentle parenting, positive discipline, and the montessori approach.
In an economy where many nannies are vying for a few positions, this will certainly make your application stand out and give you the edge for the position that you most want.
Tip #4:
Diversify your options

Consider positions as a para-educator with a school district or as a preschool teacher or assistant.
If you can't find a nanny position, think outside the box.
Nannies, you have so many relevant skill sets for things like before and after school care, tutoring, and providing childcare out of the family's home (montessori, preschool, etc.).

These types of positions are typically very easy to transition to and from as a nanny, and they can be great options to consider.
Tip #5:
Reach out to your network including previous employers, friends, family, and maybe even nanny agencies near you

Nannies, it's possible that a previous employer may need care again, even if this is just for date night or weekend work which could help hold you over until you find your next position.
There's a chance they may also know somebody who is looking for a nanny who they would be happy to refer and connect you with.
It's also a great time to reach out to any connections you may have at nanny agencies or if you don't have connections to go ahead and reach out and introduce yourself.
I spend my days helping nannies connect with families. If you are located in the Puget Sound area make sure you check out nannyparentconnection.com. Feel free to get in touch with me and our Search Team would be happy to help you with your search!

Tip #6:
Consider gig work
Speaking of Nanny Parent Connection, we have some great tools and resources for nannies seeking their next positions.
Our Last Minute Care Service is one of our most popular go-to services in the area for both nannies and families seeking care.
Families utilize this resource to help fill backup care, date night care, and weekend care needs.
Our Last Minute Care Service is free for nannies. It's easy to use, and care opportunities are delivered straight to your phone via text message.
Consider reaching out to concierges at local hotels to introduce yourself. Many families traveling from out of town need a nanny for a night or two so that the parents can go out to dinner or a show.
The bottom line is this don't let the threat of a recession scare you. You can take steps now to prepare for the worst-case scenario in case you are laid off down the road.
Make sure to keep this video in mind so you can refer back to it, if you are laid off.
Remember, Nanny Parent Connection is always here to help.
Alright everyone, those are my six tips to help recession proof your nanny career.
I hope you found this information helpful. If you like this video please click the like button, subscribe, or ring the bell so that you can be notified when more of these videos come out in the future.
And in case you need to update that resume, please check out this video about creating a great nanny resume.
Thanks everyone, bye!
recession proof nanny