Happy almost Halloween! It's Laura back with my next video.
Most parents across the United States have never ran a background check on a nanny or sitter before. It's hard to blame them! The process can feel daunting as there are so many different companies out there offering a variety of background check resources.
But when it comes to the safety of your children and family, confirming that your child care provider has a clear background is so critical.
In this two part series, "Guide to Background Checks", I am going to walk you through the ins and outs of how to run a background check and understand the results. I'll cover everything you need to know to make the process of choosing and ordering a background check as stress-free as possible.
In this video, I'm going to discuss:
– What Is a Background Check?
– Different Types of Background Checks
– Why Is It Important to Run a Background Check?
Click the button below to watch the video and don't forget to check back in next week when I release Part 2 of my "Guide to Background Checks" series.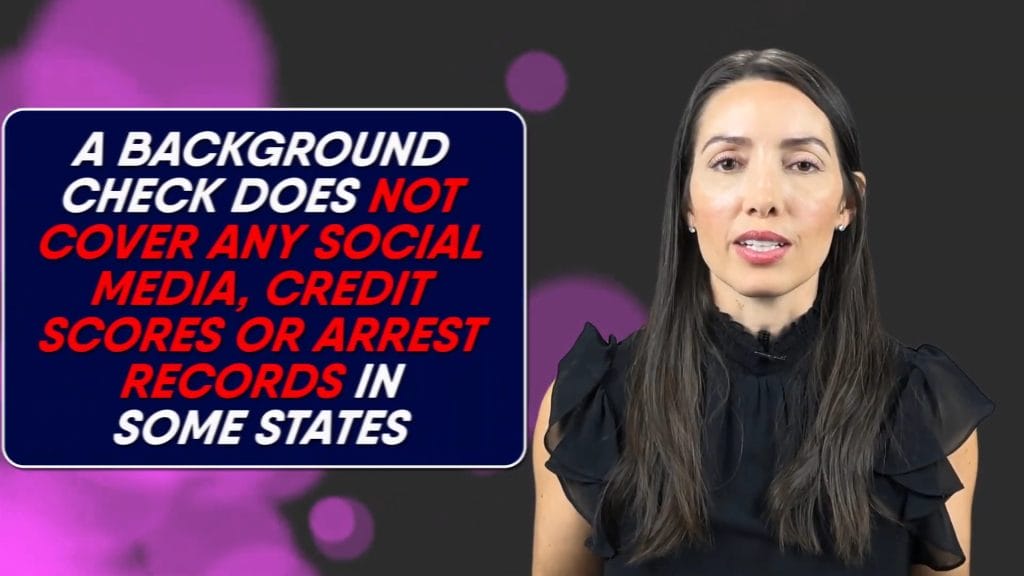 If you found this video helpful, please subscribe on YouTube and share it with your friends. Also, please take a moment to check out the other videos we have published on YouTube.
I'd love to hear any comments about how I can improve these videos as well as your ideas on topics you'd like to see me cover in the future. Just comment below!

If you aren't currently a member of our community, we'd love to have you join. Nannies can join our community totally FREE and our Family/Parent memberships start at only $8.99/month!
Don't forget, you can reach me directly via email by clicking here or by calling/texting (425) 243-7032 if I can help you.
A transcript of the video can be found below:
Hi everyone, Laura from Nanny Parent Connection here.
And this is Part 1 of your Guide to Nanny Background Checks!
Does the thought of running a background check on your nanny candidate seem like a daunting process?
I don't blame you! There are dozens of companies offering a variety of different background checks out there today.

It's hard to know which is the right one at the right price, but it's such an important piece in hiring the right nanny. You should absolutely not skip this step!
I have learned through my years in the nanny industry that even a strong referral from a family or friend does not mean you should skip this process.

What Is A Background Check?
A background check is a historical search of a person's past for any criminal, driving, social security, or sex offender records.
A background check does not cover social media, credit scores, or arrest records in some states.
The results of a background check are not created by the company that you ordered the background check from.

The results come directly from public records, and in most states, go back seven years in your candidate's past.
Two Types of Background Checks

The first type (which is the one you should always use for hiring a household employee like a nanny or sitter) is called a Fair Credit Reporting Act (FCRA) compliant check.
The second type are called non FCRA compliant background checks.
It's important to note that only FCRA compliant background checks can be used for pre-employment background screening (i.e. if you plan to hire a nanny to care for your kids in your home).
I'll say it again only FCRA compliant background checks can be used for pre-employment background screening.
The FCRA ensures accuracy in reporting, requires employers to comply with the rules for disclosures, proper use and authorization, and respects consumer's rights.
The background checks offered by Nanny Parent Connection have become one of the most popular FCRA compliant background checks when it comes to nannies, sitters, tutors, and elder care workers.

Our background check service is identical to the systems used by some of the largest corporations in America today.

Why Is It Important To Run A Background Check?
Studies show that up to 75% of families are not running background checks on their nannies and sitters. But background checks are crucial to ensuring that there is nothing about your nanny candidate's background that would make you feel uncomfortable to have them care for your children.
But, don't just take it from me, check out this parent's near miss with a nanny she was planning to hire. Click here to watch.

In this "Guide to Background Checks" video series, I will be using Nanny Parent Connection's background check system as a reference.
Our background check system is FCRA compliant, accredited by the NAPBS Background Screening Credentialing Council, and is protected by ISO 27001:2013 and ISO 9001:2015 certifications.

We run thousands of background checks every year for parents, nanny agencies, and staffing companies.

Most of our background checks finish running in two days or less, and we have a 98.6% consumer approval rating.
Make sure to join me next week for part two of this series where I will walk you through what each component of a background check actually does.

I will give you examples of hits in each section, and I will also tell you how to handle those hits with your nanny candidate.
Now you might think it's rare for a background check on a nanny to come back with many hits at all, but as I have learned through my years of working in the industry, it is actually more common than you might think.
And if you have never ordered a background check, click here to learn how easy it is. It only takes about five minutes!
Don't forget to check back next week for Part 2. Have a great week!