I'm back! 😃 Today, I'm excited to release the fourth episode, "Where Do I Find A Nanny?" in our series, "Working With A Nanny From A-Z".
In this series, I am going to walk you through the entire process of working with a nanny. From deciding if nanny care is right for your family all the way through how to find, interview, hire and work with a nanny. Basically, everything you need to know from A-Z about the nanny world!
If you missed the first three episodes, click the images below to check those out:
In the first episode, I discussed the different child care options that are available to families.
In the second episode, I went over the costs of each of these child care options.
In the third episode, I touched on how these different childcare options can impact your child…specifically, the "individualization" of each childcare option.
In today's episode "Where Do I Find A Nanny?", we continue the journey by discussing the top four free and paid options for where to find a nanny near you! These are the most effective ways to find nannies in my experience.
To check out my video, "Child Abuse! Why You Should Never Skip the Background Check" that I mentioned in this week's episode, click here.
Don't forget to subscribe and "ring the bell" on YouTube so that you can be notified when the next episode in this series comes out.
Scroll down to check out the video and I hope you find it useful!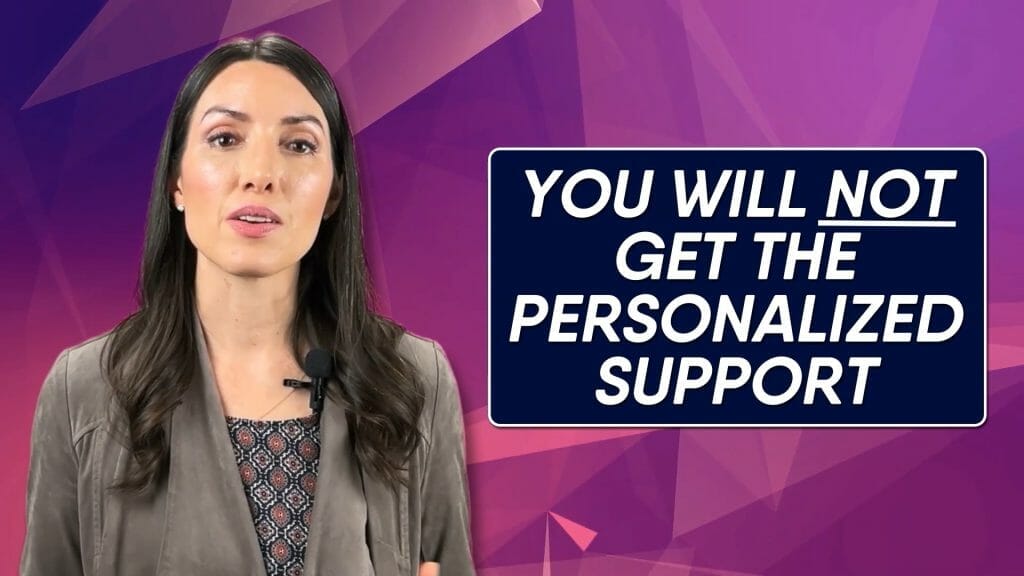 If you found this video helpful, please subscribe on YouTube and share with your friends. Also, please take a moment to check out the other videos we have published on YouTube.
I'd love to hear any comments about how I can improve these videos as well as your ideas on topics you'd like to see me cover in the future. Just comment below!

If you aren't currently a member of our community, we'd love to have you join. Nannies can join our community totally FREE and our Family/Parent memberships start at only $8.99/month!
Don't forget, you can reach me directly via email by clicking here or by calling/texting (425) 243-7032 if I can help you.
A transcript of the video can be found below:
Hi everyone, Laura from Nanny Parent Connection is here. Welcome back to my video series, "Working With A Nanny From A to Z"!
In Episodes #1 through #3, we covered is a nanny right for your family, the cost of different types of child care options, and the level of care your child will receive with each option.
In today's video which is Episode #4, we'll cover where to find a nanny.
Networking
The first option you're going to want to try is networking. Friends, family and neighbors, put it out there to everybody that you are looking for a nanny. You will never know who you might connect with. This could be your dental hygienist at your dental appointment, this could be your older child's teacher at school, this could be neighbors down the street or friends of friends.Put the word out there to everybody because you never know who might lead you to your next nanny.
Word-of-mouth referrals are great! I hear from so many nannies that that's where a lot of their nanny jobs come from.
Family members, friends and neighbors can refer nannies as well. Maybe somebody's just wrapping up a job and they're looking for their next position.
The one thing I will caution you about word-of-mouth recommendations is, definitely do your own vetting process. Make sure you check those references and make sure not to skip the background check.
I spoke with a mom not too long ago and we did a video about how she got this wonderful nanny recommendation from several friends within her small community, and then what she realized is that none of these previous families had ever run a background check on this nanny.
The mom ran a background check and found that this nanny actually had a child abuse charge on her record! Make sure to check out that video, "Don't Skip The Background Check" by clicking here. See why running a background check even with a really strong word-of-mouth referral is so important!
Local Internet or Social Media Search
The second option for where to find a nanny is by doing a local internet or social media search.
Now, years and years ago when I was looking for nanny positions, I did turn to Craigslist which was one place that I did tend to look but I got most of my jobs out of the classified ads from the newspaper. I actually picked up a newspaper and looked through and I connected with families that way! (seems so old fashioned now). Those ads were also online so it wasn't always just the print copy but my point is, things have changed quite a bit.
Now Craigslist is still around but I tend to not recommend that option too much because there are other options out there that I think are better, and also I personally think that Craigslist can be a bit sketchy. If you do use Craigslist, make sure you communicate initially with that Craigslist generic email, and then if things feel like they're maybe moving forward you can then share personal information. But, just be cautious with Craigslist because it can be sketchy from time to time.
Nextdoor is another great option for posting your nanny needs.
Nextdoor is a local social media resource that offers connections to neighbors that you don't know of personally. Put up a post and ask your new "neighbors" for any leads that they might have.
You're also going to want to check out Facebook groups in your area.
So, in order to find Facebook nanny groups in your area, you're going to want to put your city name plus the word nanny and see what groups pop up.
Now if you're in a smaller town a rural area or if you're outside of a major metropolitan area, you're going to want to use your closest big city plus the term "nanny". Such as "miami nanny" or "denver nanny". A lot of these groups are very large, they're very far-reaching so the chances are high that you're going to be able to connect with somebody close to you, even if you are little ways outside of a big city.
Make sure you check out Facebook groups, which is a great place to find a nanny.
So, all of the options I covered so far are free options.
I will also mention that one of your local search options should be to check and see if there are any local nanny websites in your area.
Now if you're in the Seattle/Puget Sound area, this site (Nanny Parent Connection) is a great resource for finding a nanny, learning about working with a nanny, everything nanny, all the resources that you need. And the cost for that starts at $24.99 for a one-month membership, and if you sign up for a year, it costs $8.99 per month. You can learn more about our memberships by clicking here.
So, just know that that's a good option if you're in the Seattle, Everett, Tacoma, or Bellevue areas.
The nice thing about Nanny Parent Connection as well is that you have a support system for your search! Anyone with a paid membership can reach out to our Search Team and receive personalized support, whether that's reviewing a nanny ad, seeing if the rate you're offering is within the market rates, or just help connecting with nannies as well.
National Care Websites
The third option you can use to find a nanny is by using one of the large national websites, Care.com, Sittercity, or Urbansitter.
Using Care.com is going to cost you $39 a month, and Urbansitter and Sittercity are right around $35 a month for a one-month membership.
While these sites can be effective for some parents, you might run into a problem I hear about from parents quite a bit called "ghosting". This is where they message many nannies and they don't hear back from anyone.
Some parents have good luck but more often than not I hear from parents about ghosting, and frankly, I hear about scammers from nannies. As you can imagine, some nannies out there are a little bit leery of using these national websites.
I'm not as personally familiar with Urbansitter or Sittercity but I do know sometimes people have luck using those sites.
The biggest difference with these sites is that you're not going to receive any type of personalized support, you're kind of on your own for your search.
If you're in the Seattle area, please keep in mind that Nanny Parent Connection is a great place and resource to receive personalized help with your nanny search and at a lower cost might I add!
Nanny Agencies
The fourth option (and most expensive) you can use to find a nanny is to consider working with a nanny agency.
Most nanny agencies are going to cost anywhere from $4,000 to $5,000 and on up to like $10,000 and beyond. I know of a family that recently paid $14,000 for a nanny agency to handle their nanny search!
Depending on your exact need, the above figures are going to be a rough draft cost for working with a nanny agency. It's a good option, of course, but it's not accessible to all because the cost is so high.
Nanny Parent Connection offers a similar service to nanny agencies which we call our Concierge Nanny Search Service. Unlike many agencies, we're able to run our searches anywhere in the country due to our extensive reach.
If you don't want to run your own nanny search, you may want to tap into a nanny agency services. But if you don't want to pay thousands or tens of thousands of dollars, we can run your search for you for about $2,000. Click here to learn more.
So to recap, there are four options you can use to find a nanny.
Option #1: You can network with friends, family or neighbors.
Option #2: You can do a local internet or social media search.
Option #3: You can use one of the big national care websites.
Option #4: You can turn to a nanny agency to run your search.
Alright, everyone, that's it for today!
I hope that this video was helpful, if so, please subscribe to our channel, click the like button ring the bell, and be alerted when more helpful videos like this come out next time!
Please tune in next week when we cover Episode #5, "How Do I Write A Great Nanny Ad!".
Alright, everyone, I will see you then. Take care, bye!