During the past week, I have been speaking with members about how the CareCalendar has been working for them. Several members all had the same fantastic idea:
"Could we use the CareCalendar to set up playdates/meetups?"
Yes! That's a great suggestion and today we launched two new event categories for the CareCalendar: City of Seattle – Playdates and East King County – Playdates.
If you would like to find other parents and/or care providers that are looking to set up playdates, simply visit the CareCalendar by clicking here.
Then, click on All Event Categories and select either "City of Seattle – Playdates" or "East King County – Playdates". Browse the different playdate postings and if you see one of interest, direct message the other member and set it up!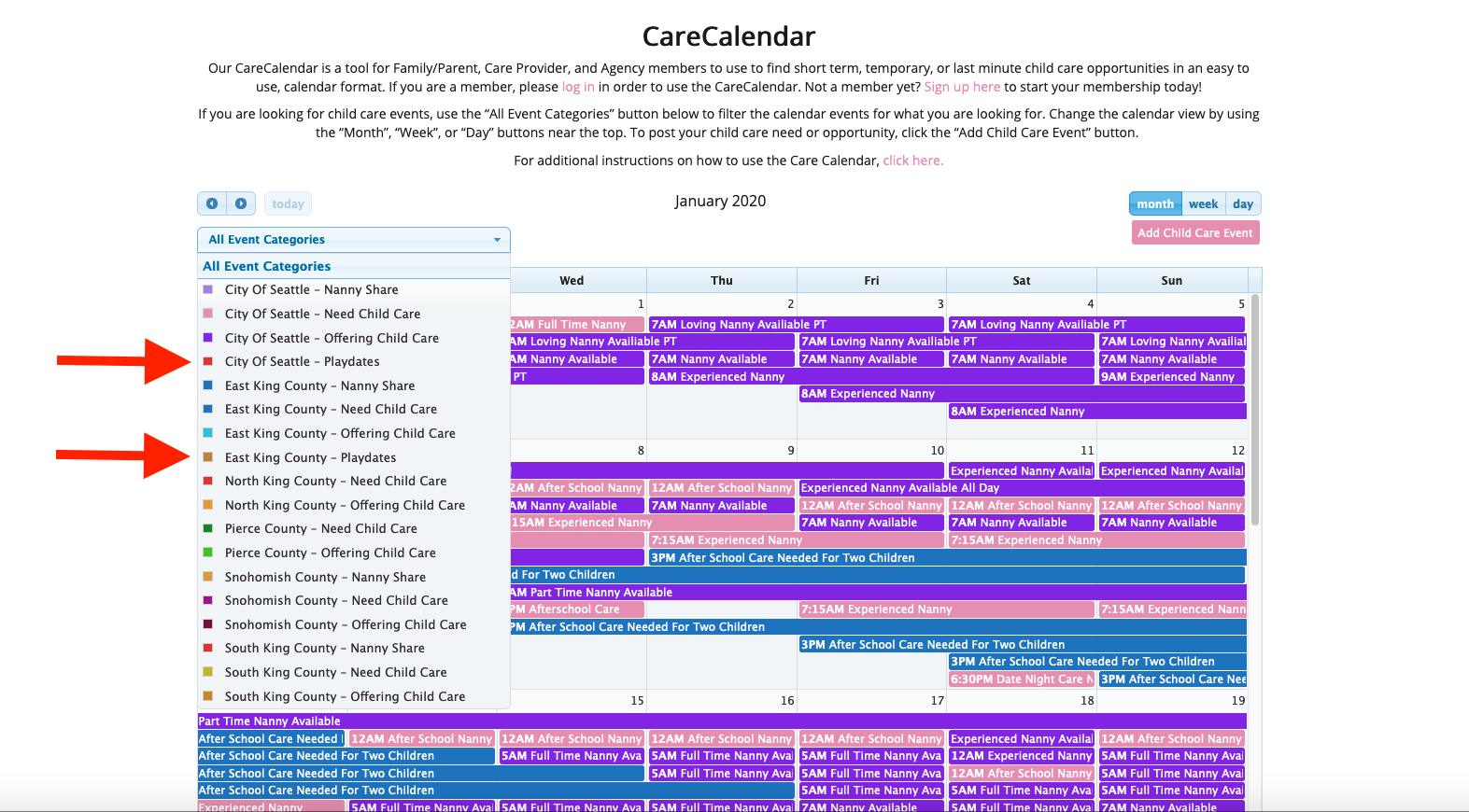 Or you can post your own playdate by clicking on the pink Add Child Care Event button and then selecting either the City of Seattle – Playdates or East King County – Playdates category.
If members find this new feature useful, we will expand it to the North King County, South King County, Pierce County and Snohomish County areas.
How is the CareCalendar working for you? Do you have a feature idea you'd like to see us implement? Send me an email and let me know!
P.S. Check out this great article about the importance of playdates from CloudMom by clicking here!