Hi! Welcome back to my video series "How To Land Your Dream Nanny Job!"
In Part #1, we discussed my tips and tricks when applying for jobs. You can find that video by clicking here.
In Part #2, I went over nailing the job interview. Check that out by clicking here.
In this final episode, let's discuss what to do after the interview. I cover following up with the parents, sending along references, communication tips, what to do after receiving an offer, and negotiation tips.
Pro Tip: Nannies, don't be nervous to negotiate the offer. Many parents have never hired a nanny before and don't know what the industry standards are. Help educate the parents about what nannies expect.
Click the button below to watch!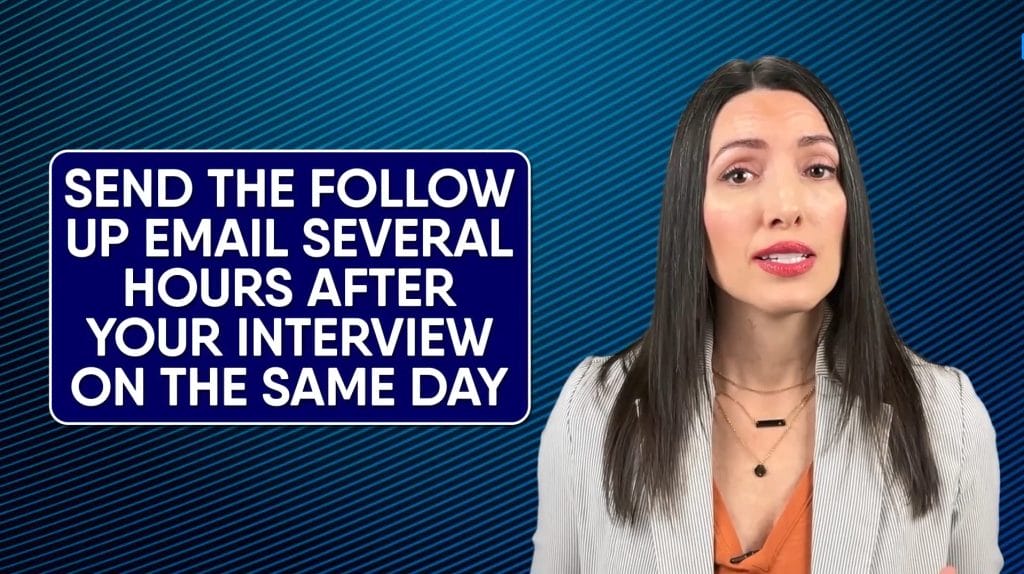 If you found this video helpful, please subscribe on YouTube and share it with your friends. Also, please take a moment to check out the other videos we have published on YouTube.
I'd love to hear any comments about how I can improve these videos as well as your ideas on topics you'd like to see me cover in the future. Just comment below!

If you aren't currently a member of our community, we'd love to have you join. Nannies can join our community totally FREE and our Family/Parent memberships start at only $8.99/month!
Don't forget, you can reach me directly via email by clicking here or by calling/texting (425) 243-7032 if I can help you.
A transcript of the video can be found below:
Hi everyone, Laura from Nanny Parent Connection here.
Welcome back to my video series "How To Land Your Dream Nanny Job".
In Part #1, I discussed applying for positions.
In Part #2, I talked about nailing the job interview.
In today's video, I will discuss what steps to take after the interview.

Follow-Up
After the in-person interview, I recommend emailing the family to thank them for their time.
You can let them know how much you enjoyed meeting them, and how you could really envision yourself becoming a part of their family's team, or maybe how well you felt you connected with them.
I recommend sending this follow-up email several hours after your interview on the same day.
References
In that follow-up email, make sure to add something along the lines of, "Please let me know if you think of any additional questions you'd like to ask", or "If you'd like to get in touch with my references, I have those ready to send along if you would like them".
Communication
The family will likely follow up to your follow-up message to either request your references or to let you know what their timeline is for making a decision.
If they do let you know what their timeline is, make sure to thank them for letting you know.
It's absolutely okay to let them know that you do have other interviews planned, and if you have a timeline of your own, make sure to communicate that to them.
Even if you don't, it's a smart negotiation tactic just so you're not left wondering what's happening, and where they are at with things.
Let them know if you have a specific date in mind that you will be making a decision about your next position.
Receiving the Offer
Hopefully, after all of this, you receive the job offer for the position that you are most interested in. If so, congratulations!

Remember that any job offer you receive is likely not written in stone.
If you receive a job offer that is not quite what you were looking for, it's okay to negotiate.
Negotiation Tips
If you've received multiple job offers, but the family of your choice offer isn't quite on the same level as some of those other offers, make sure you communicate to your top choice family that you would like to make things work with them.
One negotiation tip is to share with your top family that they are your top choice, and that you are thrilled to have received a job offer with their family.
From there you can communicate to them that you have received multiple offers, and if they are able to either come closer to or match your top offer, you would be thrilled to accept the position with their family right away.
Remember, if you are asking for something more than their original offer, it's important to reiterate to them what you bring to the table.
I recently helped a nanny negotiate her job offer to include a relocation assistance package that was double their original offer paid up front, and without providing receipts.
The nanny communicated to the family that this would allow her to expedite her move timeline, which was beneficial to them, because they needed an earlier start date, and it also helped her to avoid the cost of having her unreliable vehicle shipped, and instead sell that and invest in a new safer and more reliable vehicle when she arrived here in this area.
When you're negotiating with a family, remember that it does carry some risks with it, it's always possible that the family could lose interest in you as their candidate.
Make sure to let them know when sending that counteroffer back that you would like to find a way to make things work with them.
Alright everyone, I hope you found this video helpful.
If you like this video please click on the like button, subscribe, or ring the bell so that you can be notified when more of these videos come out in the future.
Thanks everyone, bye!