The start of the school year is just around the corner for most families in Seattle (parents rejoice!). In my house we have been busy checking to see what clothes and shoes still fit and what sizes we need, and getting ready to rotate summer clothes out and fall/winter clothing in.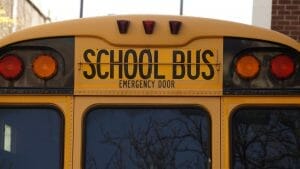 We have a big shift this year with one kiddo heading off to a new school, and riding the school bus instead of walking. (This is also the first year his hair style matters and he wanted to choose his own clothes for school, and there have been multiple requests for a cell phone…and I don't suppose these will be disappearing in the foreseeable future!) For us, this means a lot of schedule changes and coordinating with family and care providers.
A lot of parents rely on before and after school help with their children and will be working with a new nanny this school year. (If you are one of the many families still looking for help, please check out these tips on our Before and After School Care Map).
Perhaps you already have a nanny, but the start of the school year means your child care needs have changed. Whether you will be working with a new nanny for the upcoming school year, or you already have nanny care in place, it's important to take the following things into consideration to ensure a smooth working relationship for everyone involved.
Continue reading "How To Prepare Your Family and Nanny for the Start of School!" →